[ad_1]

February 25, 2020
If you like garden art but aren't sure how to use it to greatest effect, you'll want to attend my next Garden Spark talk. On Thursday, April 9th, Pat Webster, an artist and garden writer at Site & Insight, will present "Art in the Garden: What, Where, Why."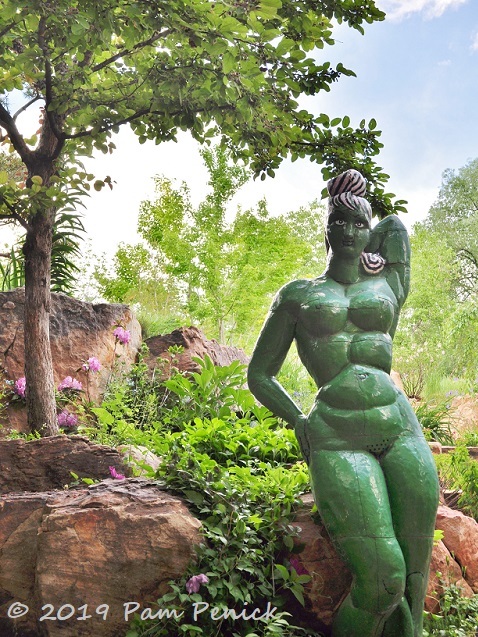 Pat is one of the most thoughtful and insightful writers on garden design — particularly on incorporating art in the garden — that I know. As a sculptor and visual artist herself and a leader of garden tours throughout Europe, Pat has a keen eye for what works and what doesn't.
Pat's talk will be hosted in a private home in northwest Austin. With just 30 seats total, it makes for a nice, intimate experience with others who are passionate about garden design. As of this writing, only 11 spots remain, so don't delay. Tickets are available by invitation, and all you need to do is send me an email request. If you're in the Austin area, I hope you'll join us!
April 9, 2020 – Pat Webster: "Art in the Garden: What, Where, Why"
Does art enhance a garden or detract from it? Does it reveal something about the site and enrich the experience of being there? And if not, why use it? Using photographs from private gardens in Canada, the United States, and Europe, Pat Webster looks at important issues about using art outdoors. She starts by considering what constitutes art in a garden – the "what" of her title – and goes on to examine practical questions. How do shape, size, and color relate to the choice of location? What is the impact of different types of material? How do these choices influence our emotional responses to the surroundings? Focusing on high and low art, permanent and ephemeral, she considers how the choices we make express our personal taste and what they reveal about the way we relate to the world around us.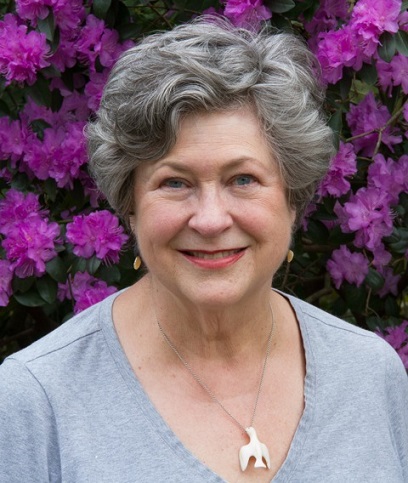 Biography: Pat Webster is an experienced gardener, garden writer, and popular speaker, lecturing on art, garden history, and design. She is an artist whose sculptures, photographs, and garden installations explore the landscape and history of Quebec's Eastern Townships. For the last five years she has also hosted sold-out garden tours to England and Italy. Pat's articles about gardens and garden design have appeared in numerous publications, including the British garden website, ThinkinGardens, where her most recent piece was about using words in the landscape. In her blog, Site & Insight, she writes about her work at Glen Villa, her garden in Quebec, Canada. She reviews gardens she has visited, tackles questions about garden design, plant selection, and maintenance, and illustrates each article with her own photography.
A native of Richmond, Virginia, Pat holds two honorary doctorates and has served on the board of directors of a variety of not-for-profit organizations. She lives in North Hatley, Quebec, where she is responsible for her family's 750-acre lakeside property and garden – a place she and her husband are delighted to share with their five children and eleven grandchildren.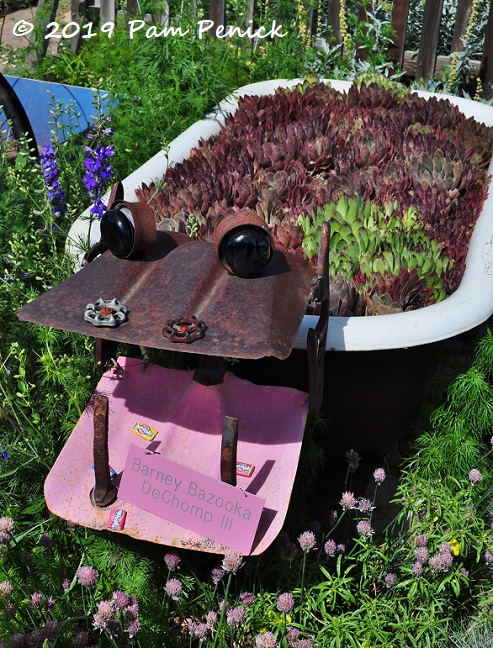 I welcome your comments; please scroll to the end of this post to leave one. If you're reading this in a subscription email, click here to visit Digging and find the comment box at the end of each post.
_______________________
Digging Deeper: News and Upcoming Events
I'm giving a keynote talk at the Texas Master Gardener Conference in Waco, Texas, on May 13 from 10:45 a.m. to 12 noon: "Sod Busting: 8 Great Ideas for Your Yard After Digging Up the Lawn." If you're a Texas master gardener who's registered for the conference, I hope to see you there!
Mark your calendar for the May 16th Inside Austin Gardens Tour hosted by the Travis County Master Gardeners. Six private gardens in and around Austin will offer opportunities to learn about drought/deluge-tolerant, Earth-Kind® landscaping and butterfly, herb, vegetable, and succulent gardening.
Join the mailing list for Garden Spark! Hungry to learn about garden design from the experts? I'm hosting a series of talks by inspiring garden designers, landscape architects, and authors a few times a year. Held in Austin, the talks are limited-attendance events that sell out quickly, so join the Garden Spark email list to be notified in advance. Simply click this link and ask to be added.
All material © 2020 by Pam Penick for Digging. Unauthorized reproduction prohibited.
The post What makes garden art effective? appeared first on Digging.


[ad_2]

Source link