[ad_1]

April 03, 2020
Skeletons may be macabre to American eyes, but they're a popular motif in Mexican folk art, as we saw at the Museo de Arte Popular (Museum of Folk Art) in Mexico City. Housed in an Art Deco building in the historic center, the museum is perfectly sized to see everything in a couple of hours, and it also operates a very nice gift shop of regional handicrafts.
Día de Muertos art
Here in Austin, we've adopted Mexico's joyful Day of the Dead celebration. So folk-art skeletons enjoying everyday activities aren't unfamiliar to me. This well-attended skeleton bullfight (above) was a surprise though.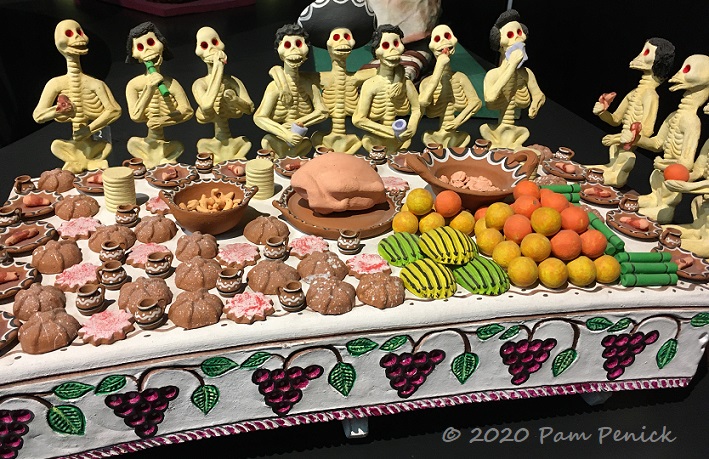 Check out the feast table for this convivial group of skeletons.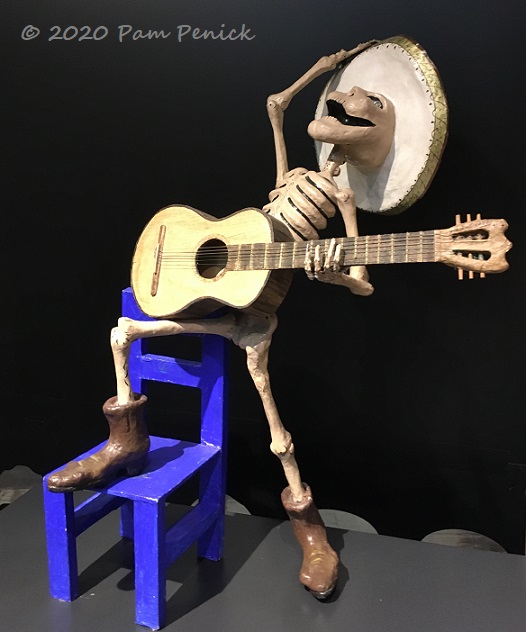 And how can you not love this guy's exuberance? Does he remind you of Coco?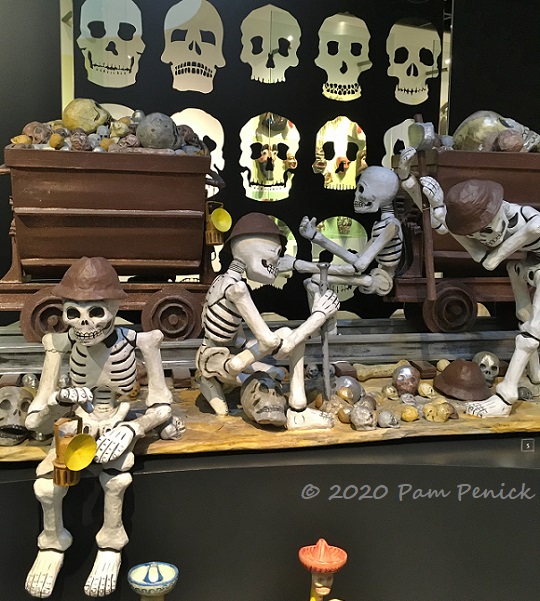 These skeleton miners are hard at work…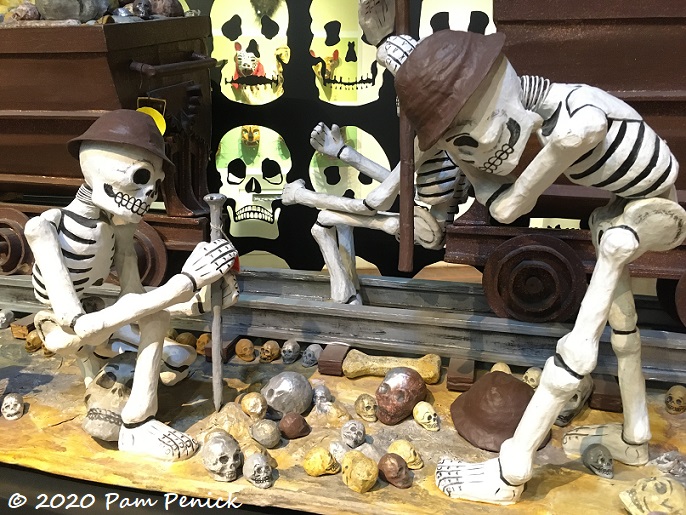 …mining for skulls.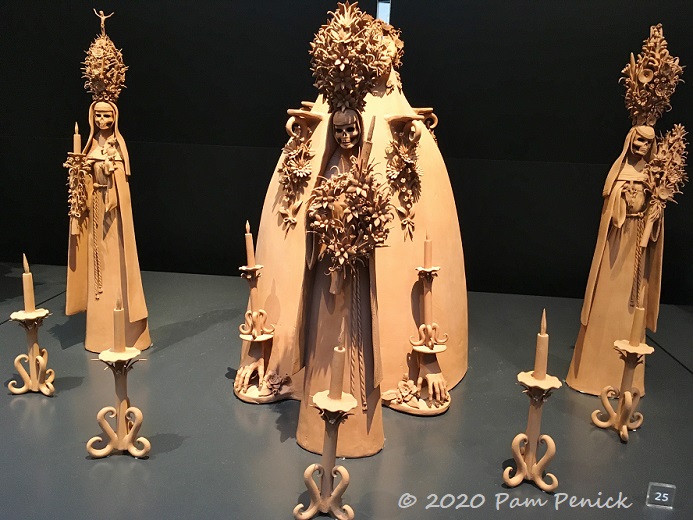 These clay skeleton women are beautiful if a little creepy. Check out the "hand"lesticks!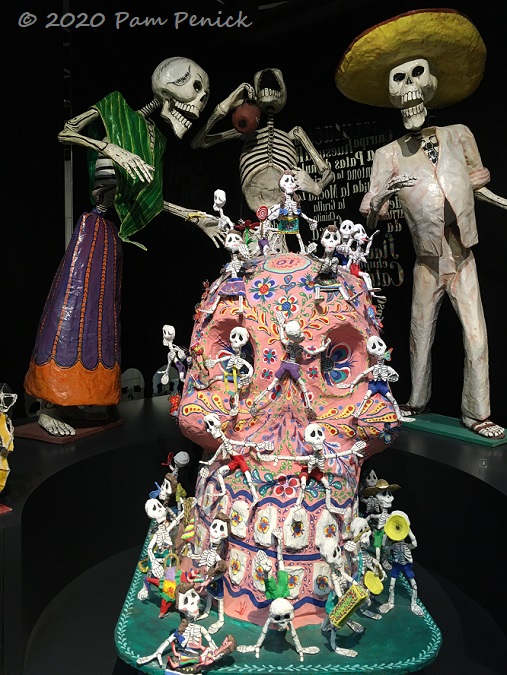 There's a lot going on here, but it looks like a party.
Animal masks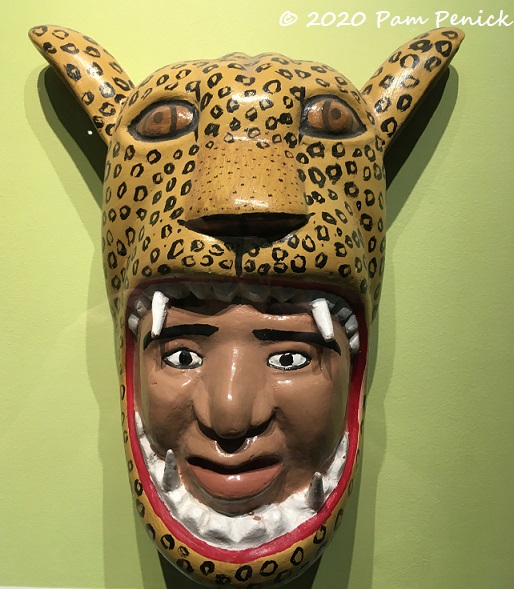 When your inner leopard comes out.
Devils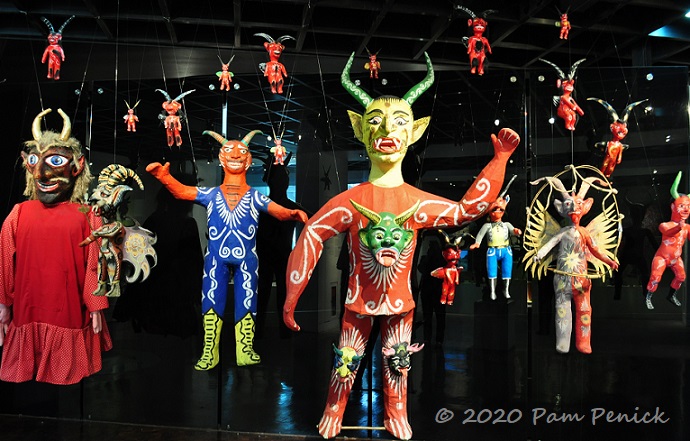 They say the devil is in the details.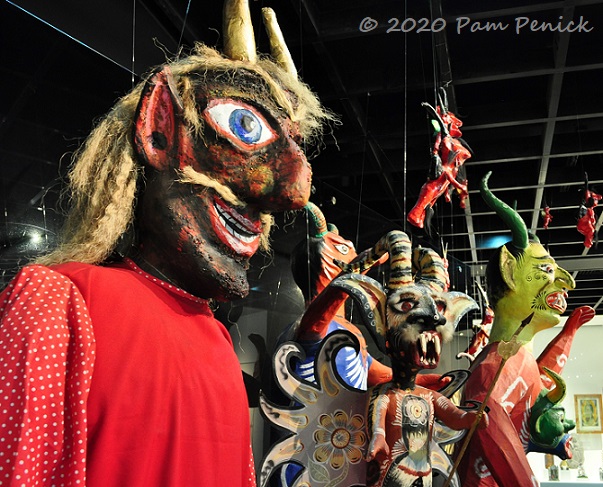 One whole room of horned devils offers an up-close look at the details.
Alebrijes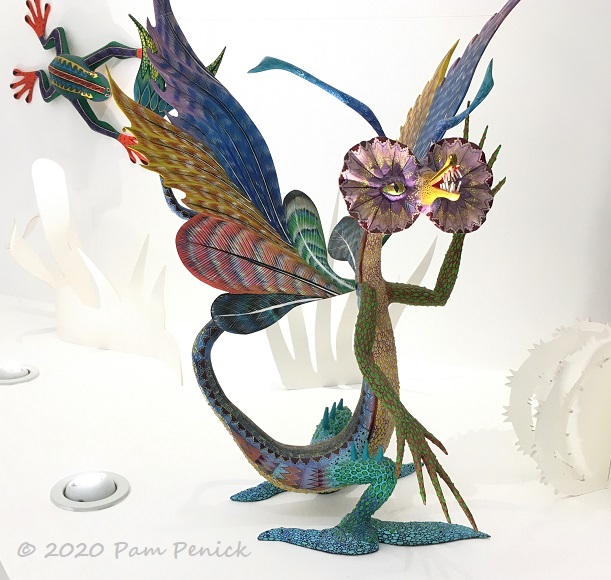 Beautiful alebrijes — fantastical folk-art creatures — are nicely displayed too. Notice the paper cacti and agaves making a subtle, regionally appropriate backdrop.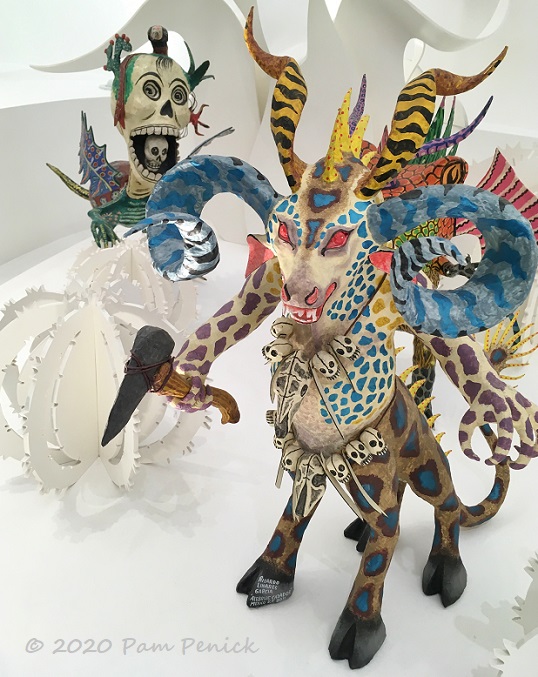 Huichol beadwork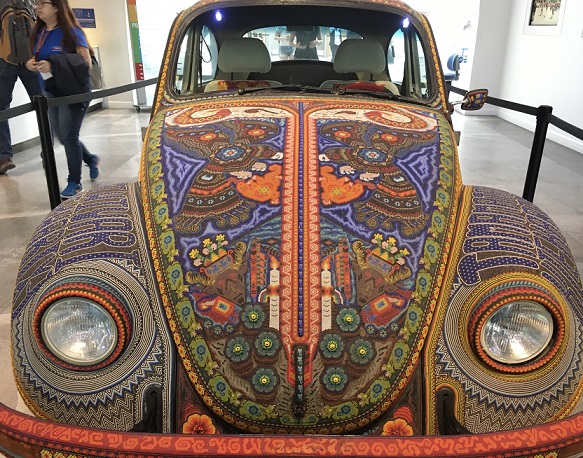 In the lobby we marveled over an elaborately beaded VW Beetle.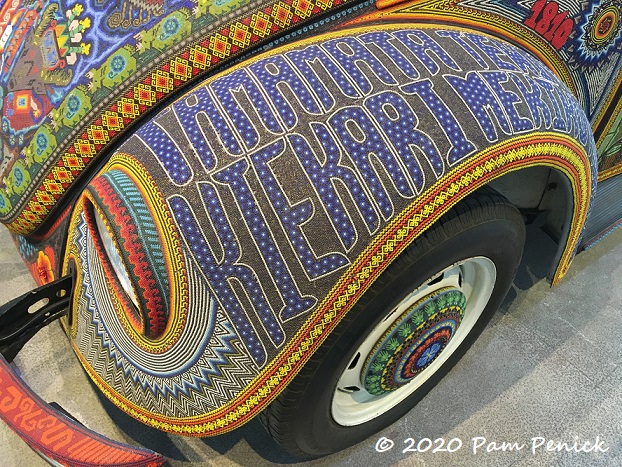 Every inch of the car's exterior is mosaicked in tiny beads, even the hubcaps!
Kites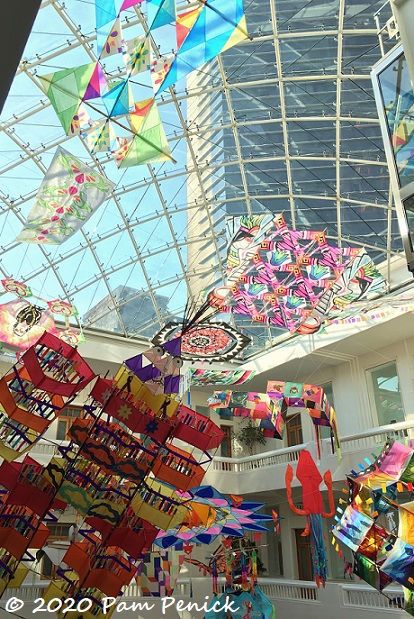 In the museum's soaring atrium, colorful kites glow like stained glass and seem to float up into the sky.
Next up: A creative botanical garden at Bosque de Chapultepec, Mexico City's enormous central park. For a look back at the ancient Teotihuacán pyramids, click here.
I welcome your comments; please scroll to the end of this post to leave one. If you're reading this in a subscription email, click here to visit Digging and find the comment box at the end of each post.
_______________________
Digging Deeper: News and Upcoming Events
Join the mailing list for Garden Spark! Hungry to learn about garden design from the experts? I'm hosting a series of talks by inspiring garden designers, landscape architects, and authors a few times a year. Held in Austin, the talks are limited-attendance events that sell out quickly, so join the Garden Spark email list to be notified in advance. Simply click this link and ask to be added.
All material © 2020 by Pam Penick for Digging. Unauthorized reproduction prohibited.
[ad_2]

Source link