[ad_1]

April 19, 2020
I'm not a big seed sower. A well-mulched, shady garden isn't really conducive to growing plants from seed. But last fall, having pulled out a few under-performing plants from the back garden's raised beds, I had a few square feet of bare soil at my disposal. Fishing out a seed packet of 'Lauren's Grape' poppy from my Denver Garden Bloggers Fling swag bag, I scattered the seeds, moistened the soil, and waited.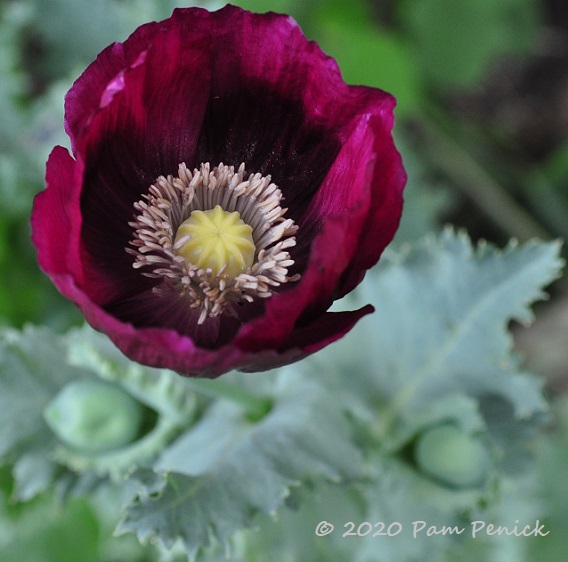 Yesterday the first poppy flower opened, and I'm in love. Those purple-red petals! Those seafoam stems and frilly leaves!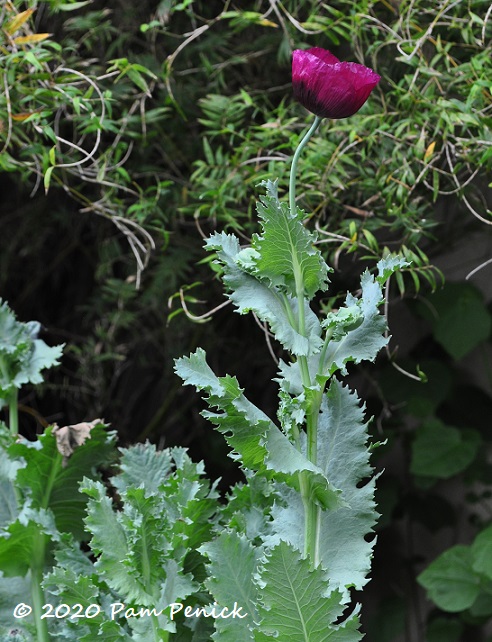 Here she stands in all her glory.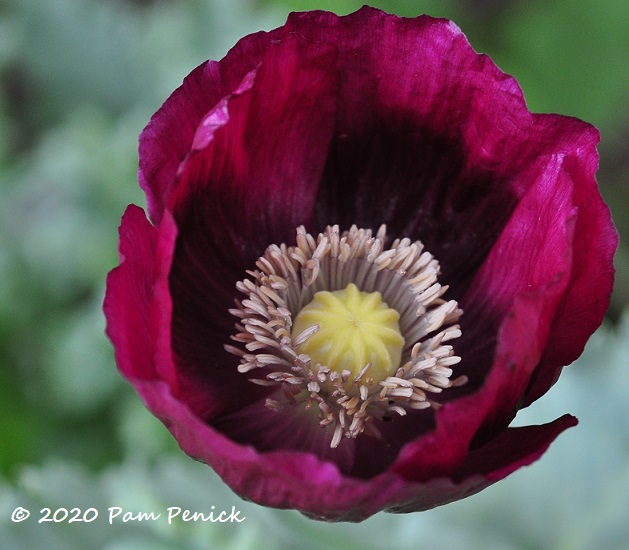 'Lauren's Grape' is named for Lauren Springer Ogden, plantswoman, garden designer extraordinaire, and author from Fort Collins, Colorado. (You can find my reviews of her books here; click on List View and do a search for her name.) Lauren cultivated this rich-purple poppy in her own garden, and now anyone can buy seeds and give it a try.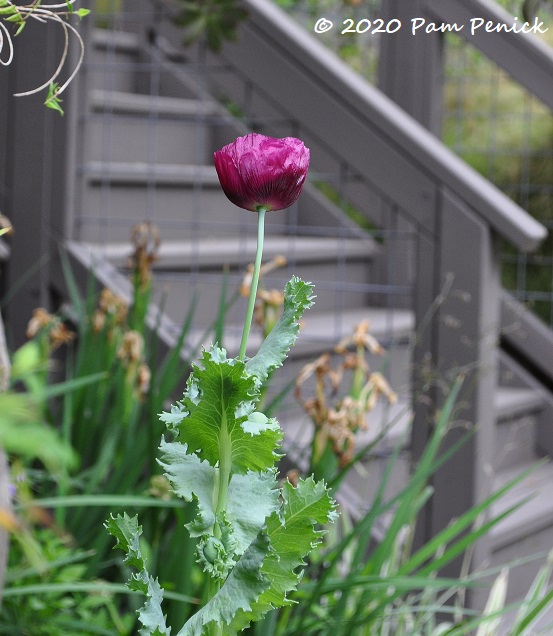 Here's a charming profile view. But a close-up like this hides a less attractive side of the poppy…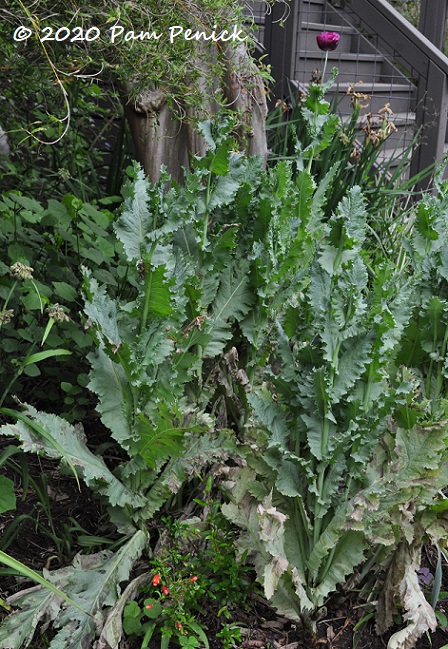 …messy ankles! I now see that this is a plant you really want to gaze down upon, not look up at in a raised bed. I've trimmed some of the wilted bottom leaves, but still. This view does, however, allow you to observe another plant I've been trialing, a teeny-tiny pomegranate from Proven Winners called 'Peppy Le Pom'.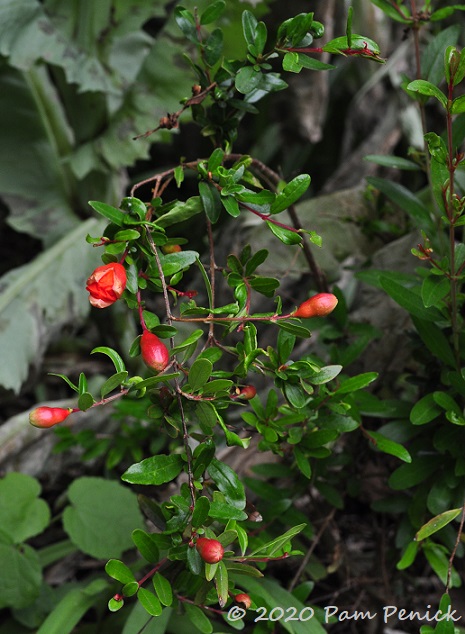 How cute is that?! The diminutive shrub, only about 8 inches tall after a year (it arrived in a 4-inch or 1-quart pot), is adorned with equally tiny flower buds. Ultimately it's expected to reach 3-to-4 feet tall and wide, and I plan to topiary it into a small rounded shrub.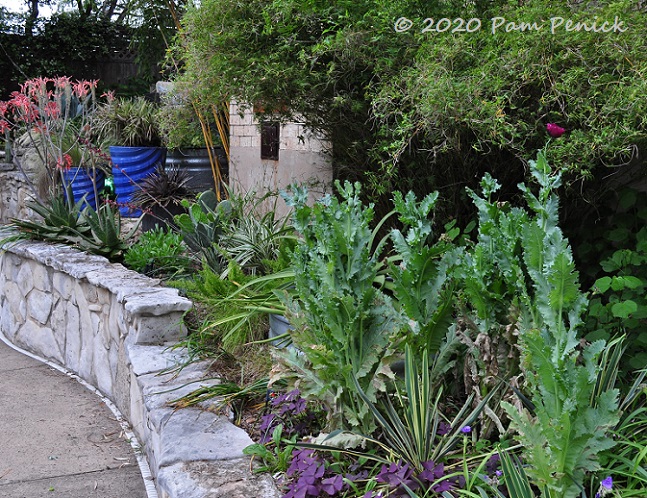 But I digress. Here's a wide view of my little stand of 'Lauren's Grape' poppy, with echoing purple oxalis and lemon-lime 'Bright Edge' yucca. I hope to see more flowers tomorrow if we can stay out of the 90s for the coming week.
If you decide to try 'Lauren's Grape' poppy yourself, sow seeds in the fall if you live in a mild-winter climate like Austin's. In a cold climate, sow in early spring.
I welcome your comments; please scroll to the end of this post to leave one. If you're reading this in a subscription email, click here to visit Digging and find the comment box at the end of each post.
_______________________
Digging Deeper: News and Upcoming Events
Join the mailing list for Garden Spark! Hungry to learn about garden design from the experts? I'm hosting a series of talks by inspiring garden designers, landscape architects, and authors a few times a year. Held in Austin, the talks are limited-attendance events that sell out quickly, so join the Garden Spark email list to be notified in advance. Simply click this link and ask to be added.
All material © 2020 by Pam Penick for Digging. Unauthorized reproduction prohibited.
[ad_2]

Source link