[ad_1]

October 01, 2020
I passed through Brenham on the way home from Houston two weekends ago. Naturally, I stopped at The Antique Rose Emporium nursery, ostensibly to search for another 'Icecap' rose to replace one that croaked after the summer, but really to check out the gardens. They were in fine fall color, which around these parts doesn't mean orange and yellow tree foliage but hot and cool perennial flowers. It's our second spring!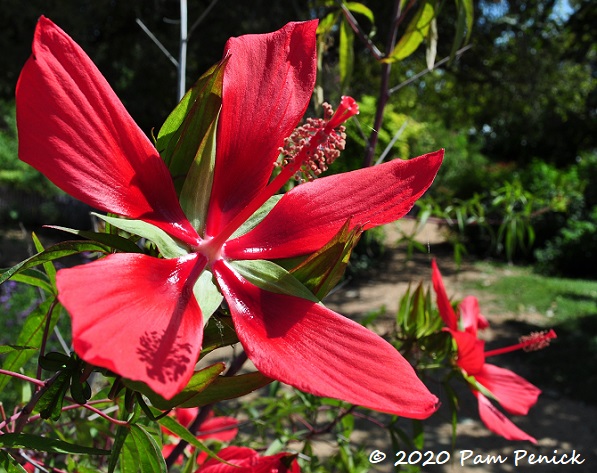 Blazing saddles! 'Texas Star' hibiscus puts on a fiery show in late September.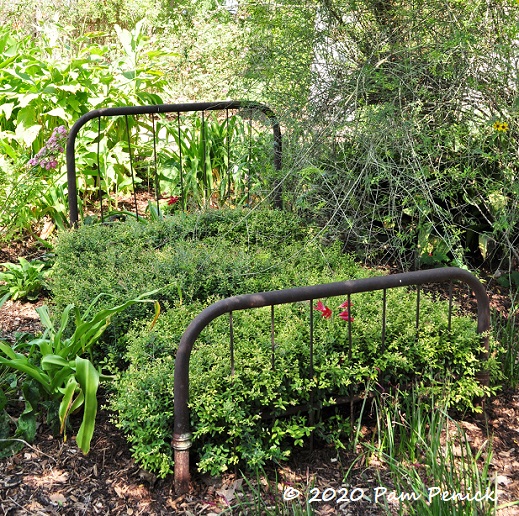 Feeling nappish? Check out this garden "bed," pillowy with dwarf yaupon hollies, and with a few red oxblood lilies poking up.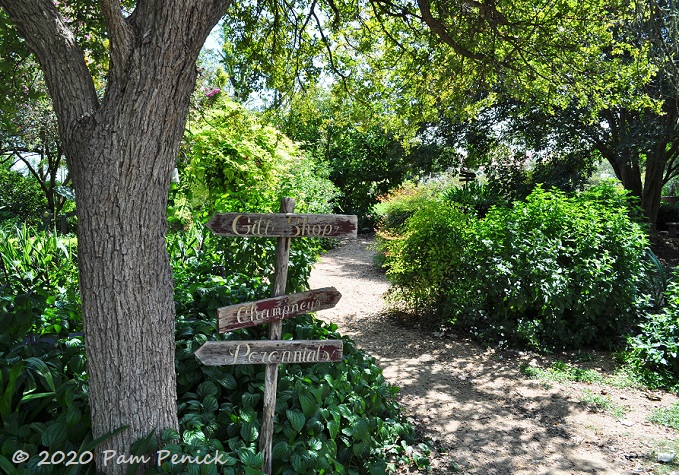 Which way to go?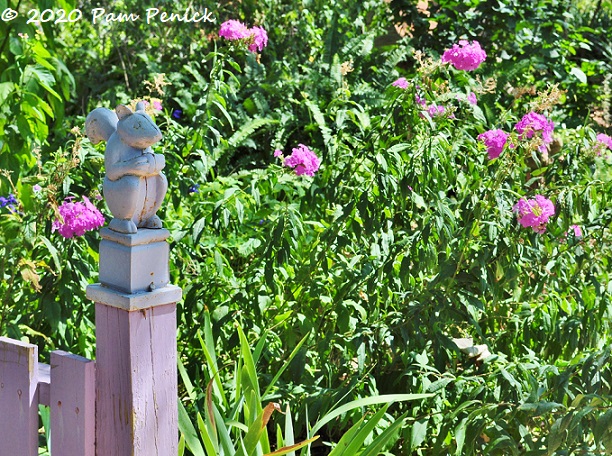 A lavender squirrel finial atop a purple fence complements pink phlox.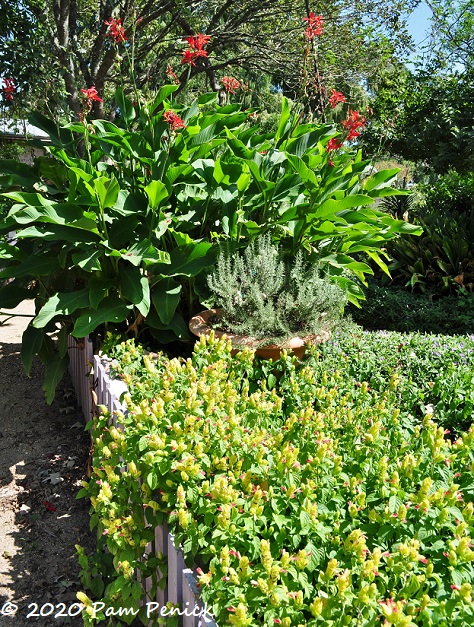 Yellow shrimp plant crowds along the fence. A tall red canna screens the view ahead.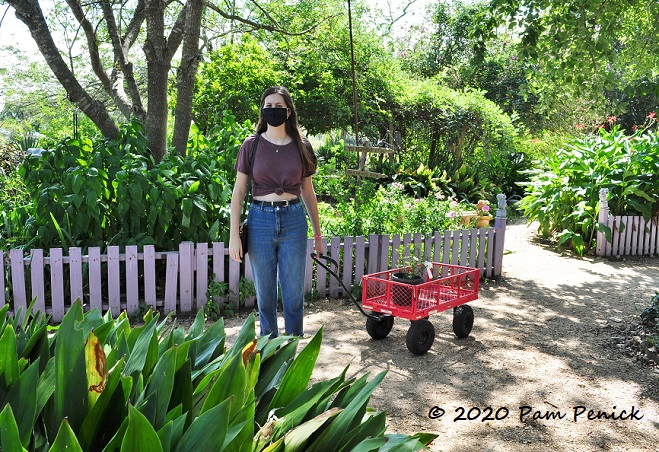 And look — I found my rose! My daughter helpfully pulled it around for me. Under her breath she kept muttering, "Mom. I've got tons of homework." Ah yes, just one more minute.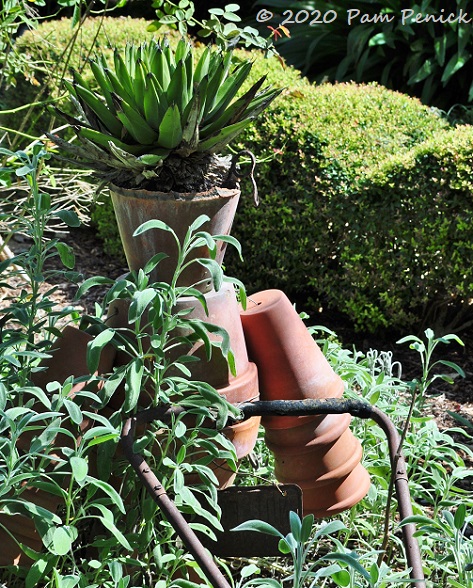 Gotta stop and say hi to the potted gardener with an agave hairdo.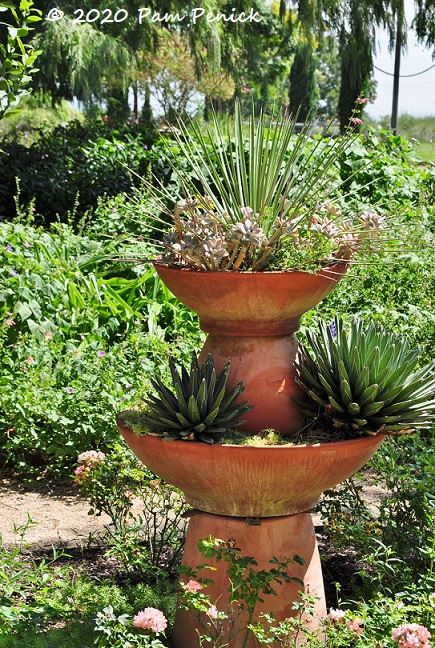 And admire this collection of terracotta pots turned into a tiered agave-succulent display.
I'm filing this idea away for one day.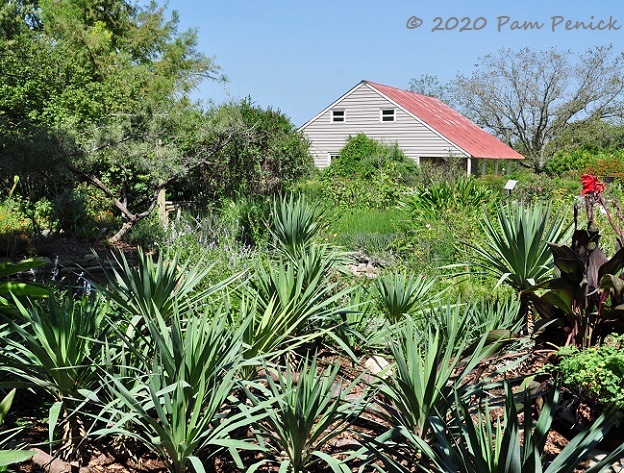 Yuccas make a spiky mass planting along the path.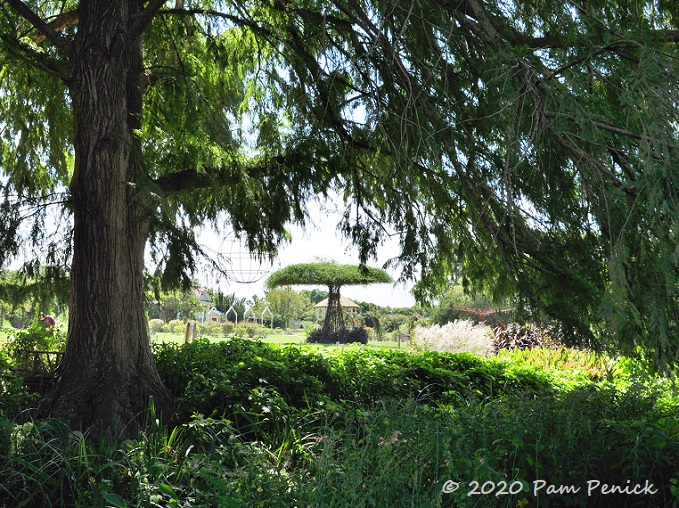 A massive bald cypress with its roots in the stream that flows through the garden allows a peek beneath her branches to a monumental rose arbor in the distance.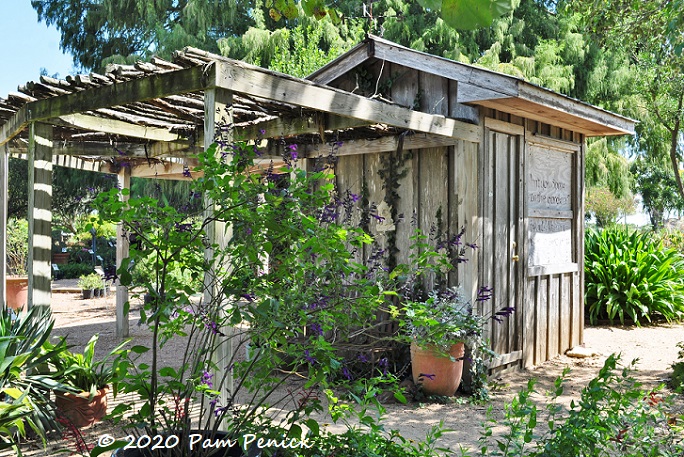 A charmingly rustic garden structure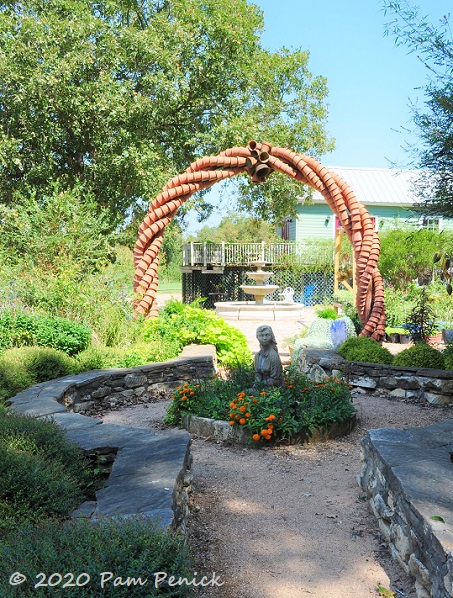 A twisted arch of terracotta pots frames a small sculpture of a kneeling gardener.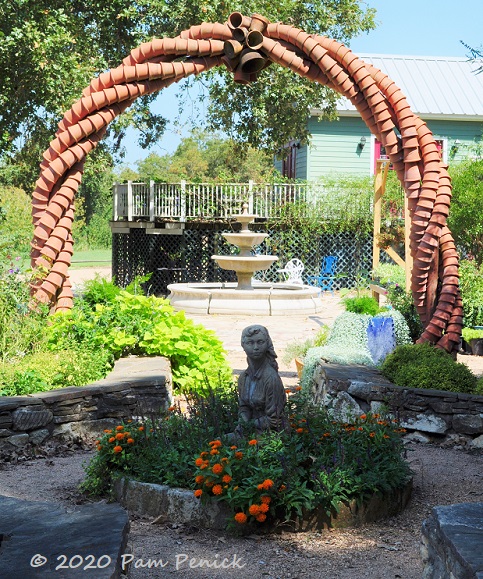 She glances up as if called away from her weeding.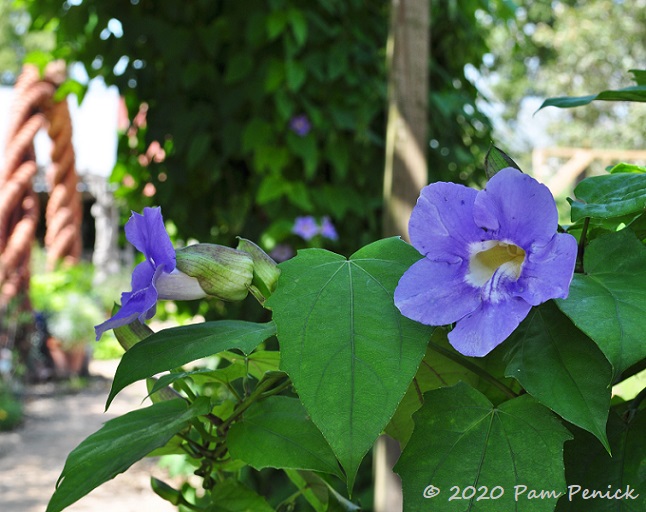 Blue clock vine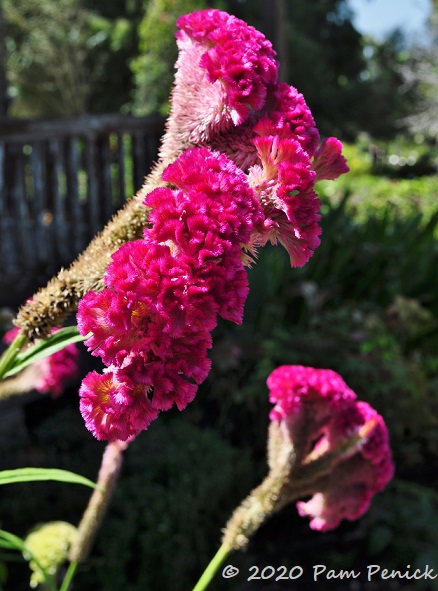 A fuchsia celosia, as touchable as velvet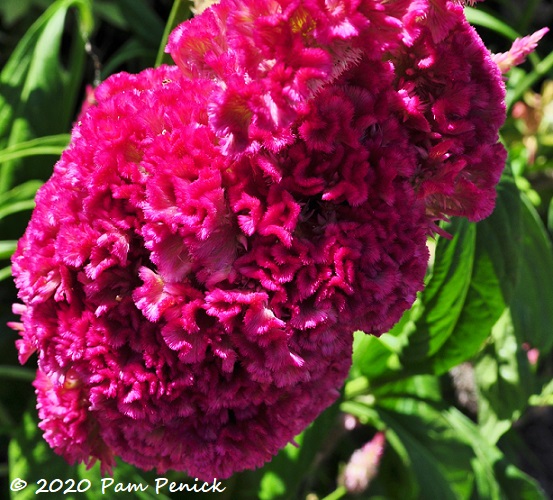 From the top it resembles a brain.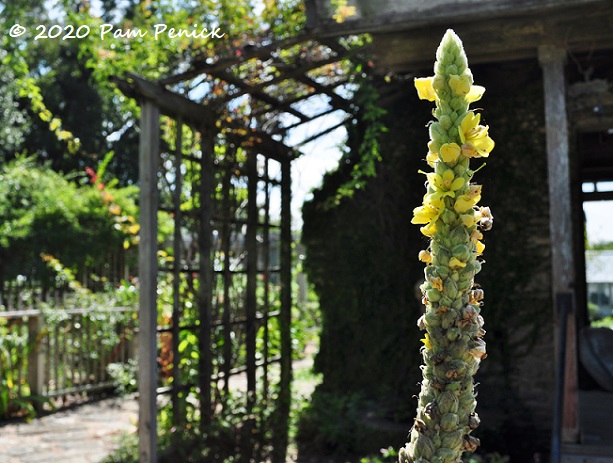 Mullein flower spike going to seed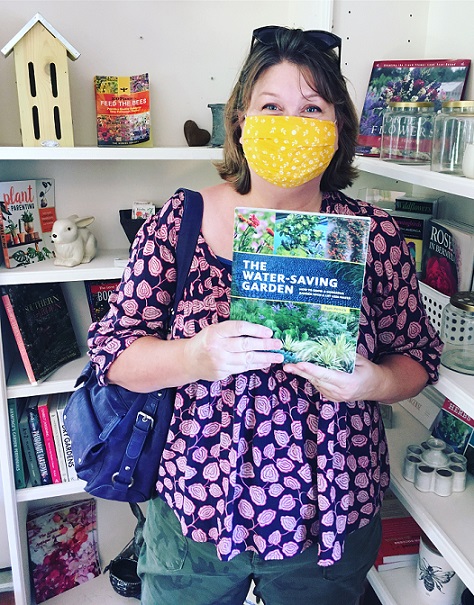 I found a few other must-haves in the gift shop. I also spotted my book The Water-Saving Garden on the bookshelf. That never gets old! Thanks for carrying my book, ARE!
And hey, dear reader — along with Lawn Gone!, it would make a useful holiday gift for the new homeowner or gardener on your list — just saying.
I welcome your comments; please scroll to the end of this post to leave one. If you're reading this in a subscription email, click here to visit Digging and find the comment box at the end of each post.
_______________________
Digging Deeper: News and Upcoming Events
Join the mailing list for Garden Spark! Hungry to learn about garden design from the experts? I'm hosting a series of talks by inspiring garden designers, landscape architects, and authors a few times a year. Held in Austin, the talks are limited-attendance events that sell out quickly, so join the Garden Spark email list to be notified in advance. Simply click this link and ask to be added.
All material © 2020 by Pam Penick for Digging. Unauthorized reproduction prohibited.
[ad_2]

Source link