[ad_1]

November 24, 2020
Aside from forsythia sage, which is STILL going strong after nearly a month of flowering (you can see its yellow flowers in the background), let me highlight a couple other plants that have been putting on a show into late November. Philippine violet (Barleria cristata), while nearly done now, has been covered in rich purple blossoms all this month.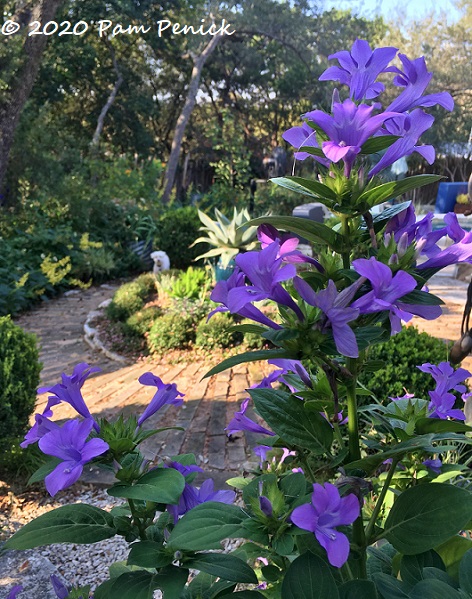 What a beauty — and yeah, you're pretty cute too, Cosmo. He's always photobombing!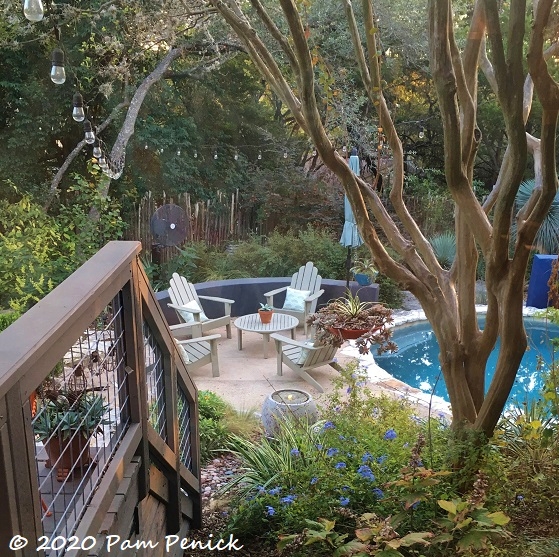 Dark-blue plumbago (Plumbago auriculata 'Dark Blue') is still flowering prolifically under the crape myrtle, looking a bit like a blue hydrangea from the top-down vantage of the kitchen window.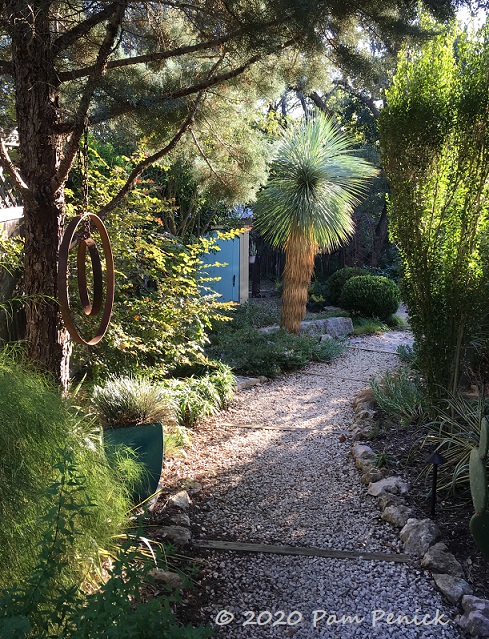 OK, no flowers here, but I love the way the afternoon light shines through the foliage of the side garden, including 'Will Fleming' yaupon, 'Sapphire Skies' Yucca rostrata, purple-tinged loropetalum, and 'Frazzle Dazzle' dyckia (in the blue pot).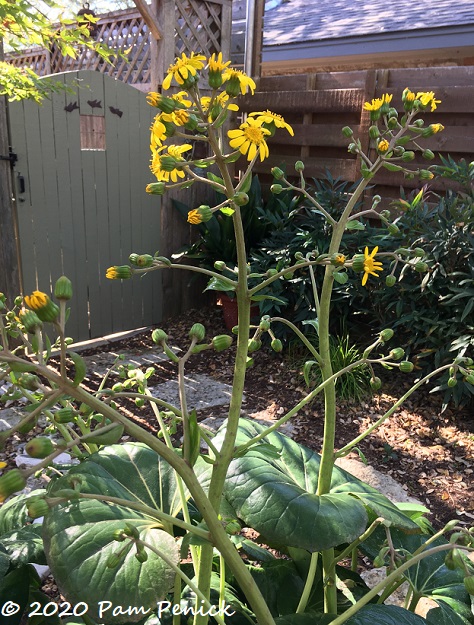 In the front garden, tractor-seat ligularia (Farfugium japonicum 'Gigantea' ), aka giant leopard plant, has sent up rubbery bloom stalks topped with yellow, daisy-like flowers.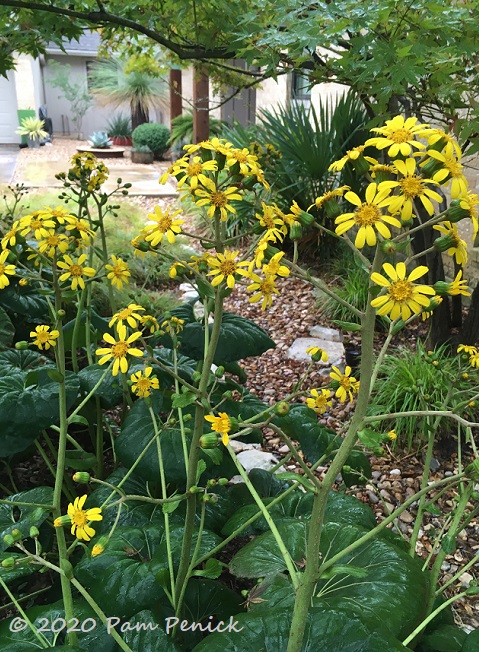 They glow like little suns in the shade of the Japanese maple.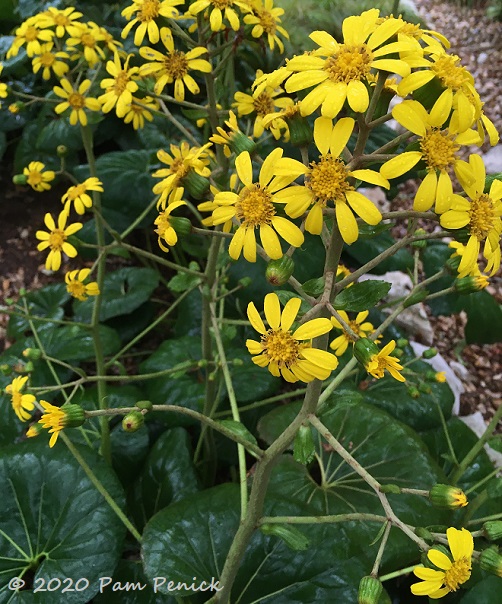 So cheery!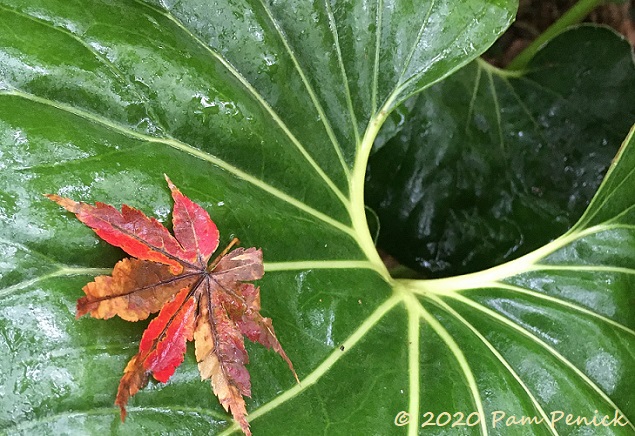 And those big, shiny, tractor-seat-shaped leaves are cool too.
I welcome your comments; please scroll to the end of this post to leave one. If you're reading this in a subscription email, click here to visit Digging and find the comment box at the end of each post.
_______________________
Digging Deeper: News and Upcoming Events
Join the mailing list for Garden Spark! Hungry to learn about garden design from the experts? I'm hosting a series of talks by inspiring garden designers, landscape architects, and authors a few times a year. Held in Austin, the talks are limited-attendance events that sell out quickly, so join the Garden Spark email list to be notified in advance. Simply click this link and ask to be added.
All material © 2020 by Pam Penick for Digging. Unauthorized reproduction prohibited.
[ad_2]

Source link