[ad_1]

December 01, 2020
So long, 'Grapes' gomphrena. It's been a grand fall.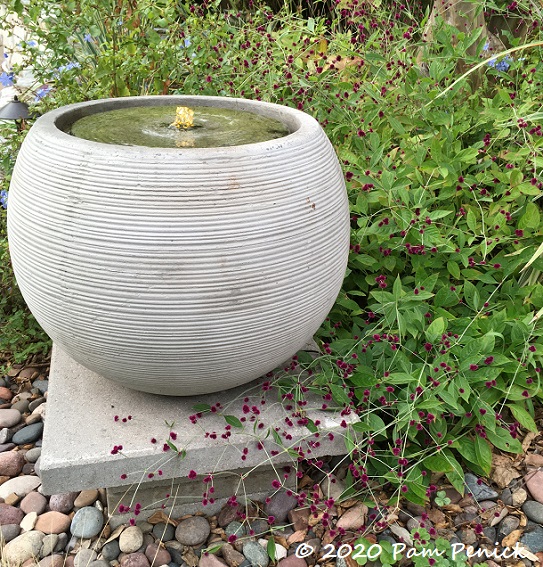 But with a first freeze of 29F predicted early this morning, I expect your button-like flowers will soon look pale and freeze-dried. Well, it was time, I guess.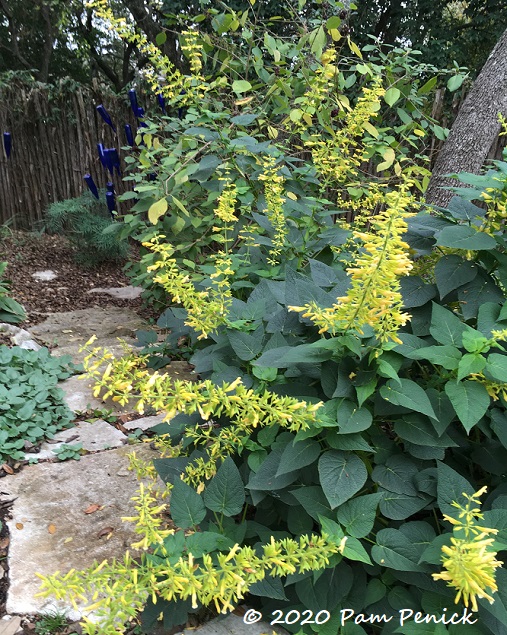 Sayonara, forsythia sage. You were absolutely beautiful for two solid months this fall. I will miss your moonshine-yellow flower spikes.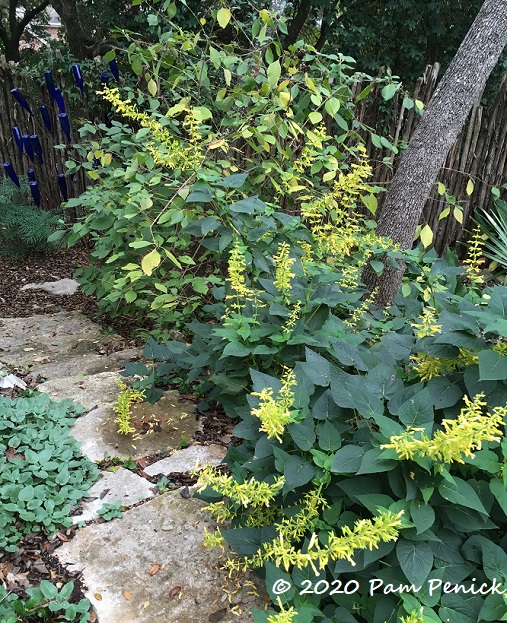 Thanks for a great show.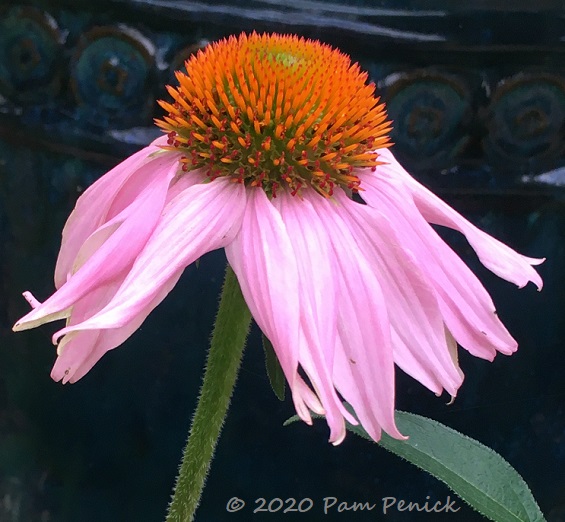 Rogue November-blooming purple coneflower, I don't know what you were thinking, flowering so late. See ya!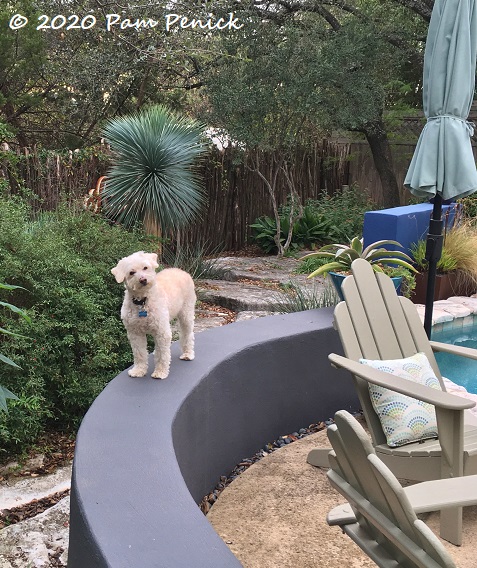 But hey, mosquitoes will be dead! And this is when evergreen plants and structural elements take on a starring role. A cute pup doesn't hurt either.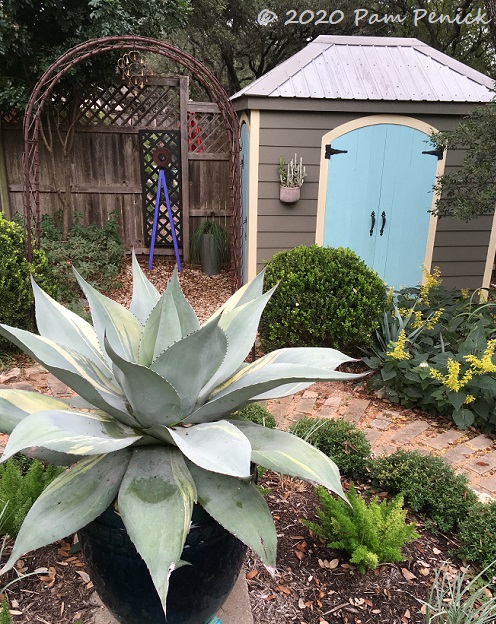 Hardy agaves like this variegated whale's tongue (A. ovatifolia) and 'Winter Gem' boxwood balls pull their weight through winter.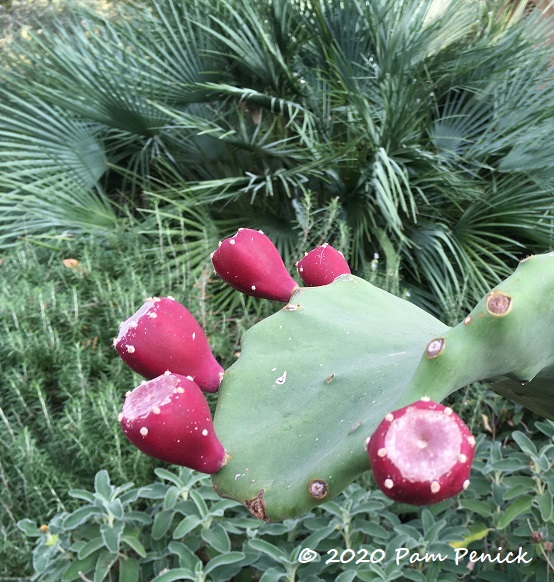 Silver Mediterranean fan palm, rosemary, Jerusalem sage, and a prickly pear with ruby-bright tunas have their time to shine now too.
What keeps your garden looking pretty all winter?
I welcome your comments; please scroll to the end of this post to leave one. If you're reading this in a subscription email, click here to visit Digging and find the comment box at the end of each post.
_______________________
Digging Deeper: News and Upcoming Events
Join the mailing list for Garden Spark! Hungry to learn about garden design from the experts? I'm hosting a series of talks by inspiring garden designers, landscape architects, and authors a few times a year. Held in Austin, the talks are limited-attendance events that sell out quickly, so join the Garden Spark email list to be notified in advance. Simply click this link and ask to be added.
All material © 2020 by Pam Penick for Digging. Unauthorized reproduction prohibited.
[ad_2]

Source link