[ad_1]

June 05, 2020
Driving through Bouldin and Zilker neighborhoods in South Austin, I cruise slowly to check out the diverse styles of architecture among the many, many remodeled homes. It's just as interesting to see what people have chosen to plant in their front yards. Many have opted out of the traditional lawn in favor of waterwise alternatives, like a simple meadow of Mexican feathergrass (above).
Barrels of fun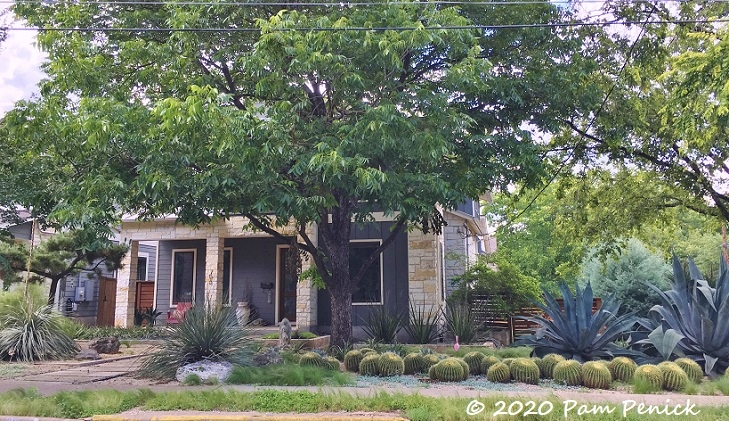 This bold front garden wowed me with a mass planting of roly-poly barrel cactus, backed by a stately cluster of silver-blue agaves.
Grasses galore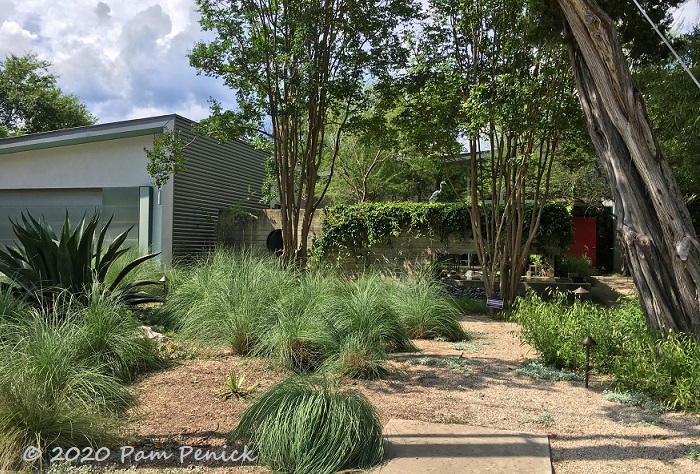 At this house a walled courtyard offers seclusion behind tall ornamental grasses and towering crape myrtles and junipers.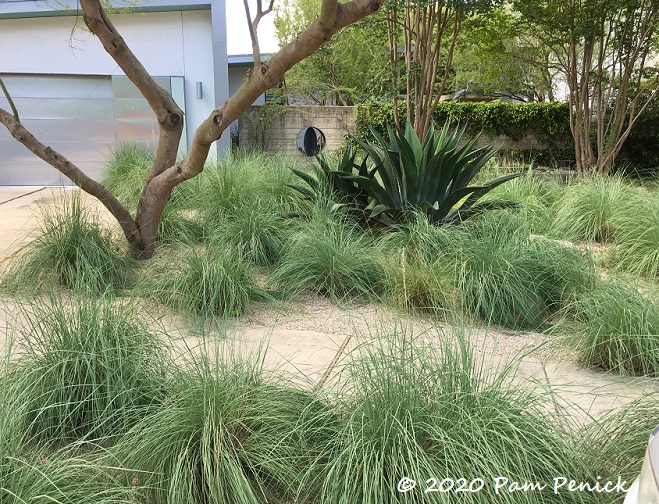 Near the driveway, grasses cluster loosely around large, emerald agaves.
Against the wall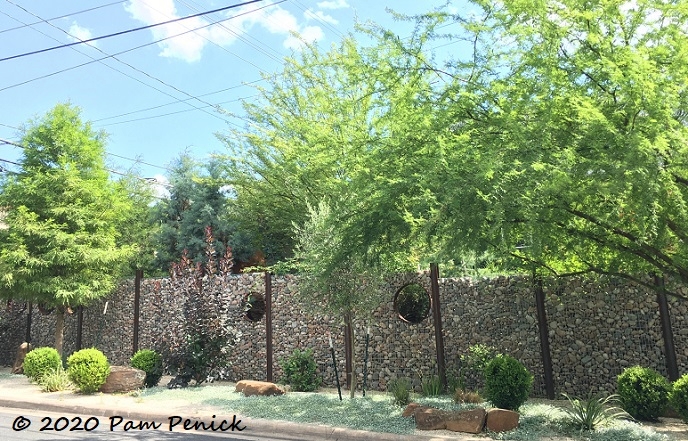 A tall gabion wall with steel-ring windows provides privacy along the property line of another house. Acacia, silver ponyfoot, and rounded shrubs mingle with reddish boulders to liven up the hellstrip.
Sedge it up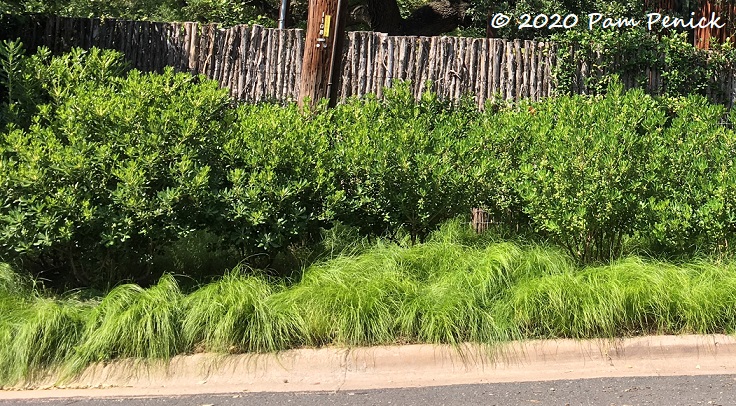 In this hellstrip, squeezed between the street and a cedar-post coyote fence, a loose hedge and a fringe of sedge, perhaps Berkeley sedge, add simple but textural greenery.
Nicely done, no-lawn folks!
I welcome your comments; please scroll to the end of this post to leave one. If you're reading this in a subscription email, click here to visit Digging and find the comment box at the end of each post.
_______________________
Digging Deeper: News and Upcoming Events
Donate to the Tom Spencer Million Trees for Austin Fund, established by TreeFolks in March 2020 to honor Tom Spencer, a tireless environmental advocate and longtime host of Central Texas Gardener. Tom's bold vision of planting another million trees in the Austin community inspired TreeFolks to pursue this goal, and they invite others to join the campaign. In Tom's own words, "Plant trees, plant hope."  For information about making an annual gift, stock donation, or charter contribution, please call Andrew W. Smiley, TreeFolks Executive Director at 512-413-7774, or visit their website for additional information.
Join the mailing list for Garden Spark! Hungry to learn about garden design from the experts? I'm hosting a series of talks by inspiring garden designers, landscape architects, and authors a few times a year. Held in Austin, the talks are limited-attendance events that sell out quickly, so join the Garden Spark email list to be notified in advance. Simply click this link and ask to be added.
All material © 2020 by Pam Penick for Digging. Unauthorized reproduction prohibited.
[ad_2]

Source link