[ad_1]

June 16, 2020
One thing about covid-times is I'm spending a lot more time in my own backyard. But yay for the social medium of blogging, so let's take a look around together, shall we?
I'm loving the cobalt wall more than ever thanks to the addition of the steel planter filled with undulating feathergrass and orange bulbine. Also the quirky fiddlehead-esque metal garden stakes. And who can resist a powder-blue Yucca rostrata head peeking over the wall like Kilroy? Not me.
Micro-meadow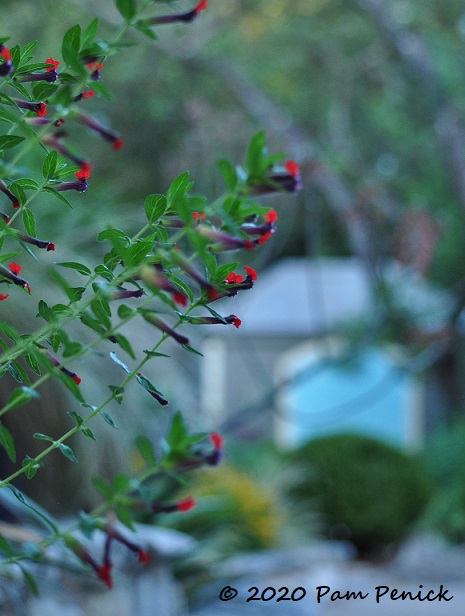 Bat-face cuphea (Cuphea llavea), which ought to be the official plant of bat-crazy Austin, smolders in the raised bed.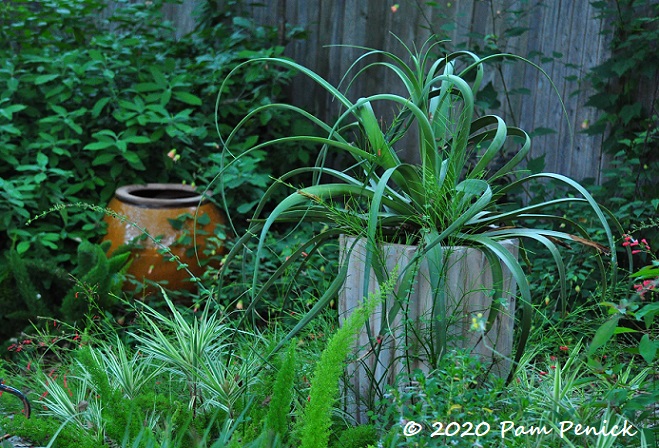 Squid agave (A. bracteosa) waves its tentacles from a tall, fluted pot.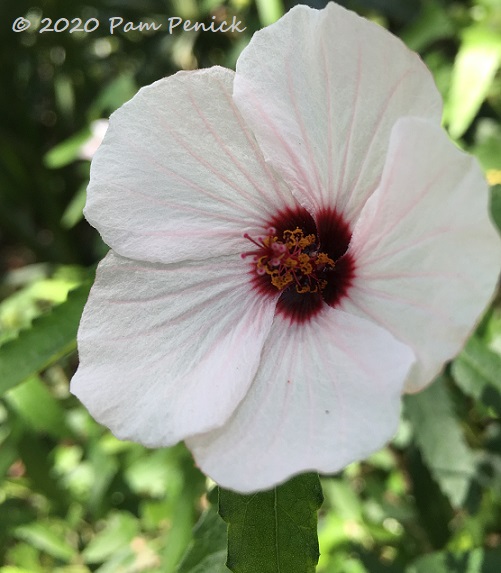 In the side yard, the first flowers of heat-loving, shade-tolerant, deer-resistant (ka-pow!) pale pavonia (Pavonia hastata) have opened.
What's going on in your summer garden?
I welcome your comments; please scroll to the end of this post to leave one. If you're reading this in a subscription email, click here to visit Digging and find the comment box at the end of each post.
_______________________
Digging Deeper: News and Upcoming Events
Donate to the Tom Spencer Million Trees for Austin Fund, established by TreeFolks in March 2020 to honor Tom Spencer, a tireless environmental advocate and longtime host of Central Texas Gardener. Tom's bold vision of planting another million trees in the Austin community inspired TreeFolks to pursue this goal, and they invite others to join the campaign. In Tom's own words, "Plant trees, plant hope."  For information about making an annual gift, stock donation, or charter contribution, please call Andrew W. Smiley, TreeFolks Executive Director at 512-413-7774, or visit their website for additional information.
Join the mailing list for Garden Spark! Hungry to learn about garden design from the experts? I'm hosting a series of talks by inspiring garden designers, landscape architects, and authors a few times a year. Held in Austin, the talks are limited-attendance events that sell out quickly, so join the Garden Spark email list to be notified in advance. Simply click this link and ask to be added.
All material © 2020 by Pam Penick for Digging. Unauthorized reproduction prohibited.
[ad_2]

Source link