[ad_1]

September 03, 2020
I hesitate to say this, since some of you mourned my stock-tank pond more than I did, but I've taken down the succulent wall made of cinderblocks.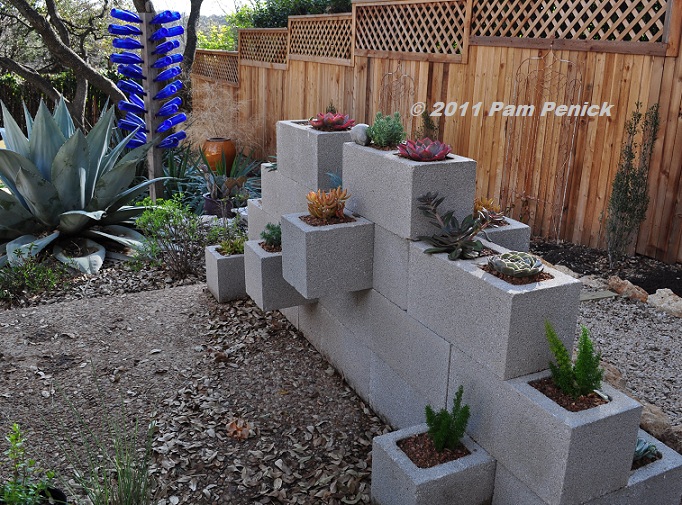 Here's how it looked in March 2011 — almost 10 years ago! — freshly stacked and planted. It visually enclosed one side of our upper patio and was interesting to look at from both the patio and the pathway on the other side. (Click here for my how-to on building it.)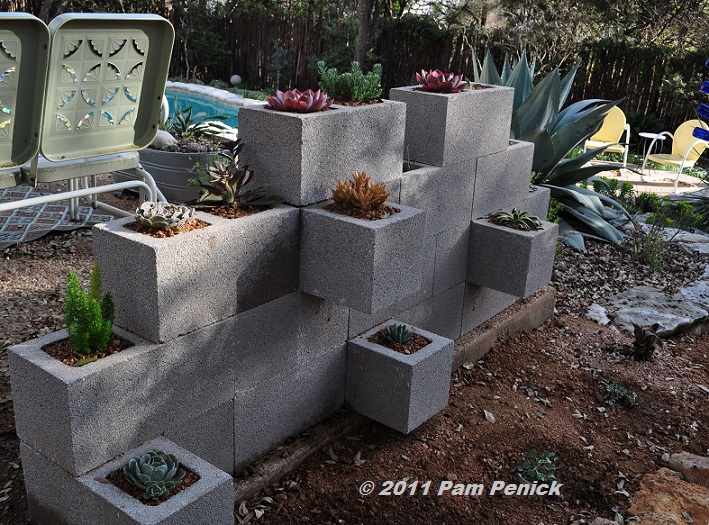 At the time, the patio was furnished with small-scale furniture from my previous garden, and the succulent wall helped fill the empty space. Plus it was a playful, surprising feature. Nearly every visitor commented on it.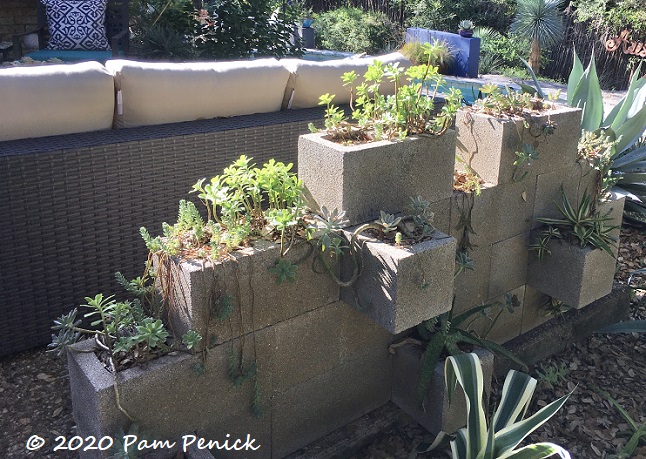 Over time it proved easier to plant more of the winter survivors — ghost plant, Palmer's sedum, 'Quadricolor' agave — than to replant with tender succulents each spring. Or I just got lazier. At any rate, I looked at it anew this year and realized it wasn't sparking joy anymore. Plus I'd bought a big, comfy outdoor sofa, which visually crowded out the succulent wall.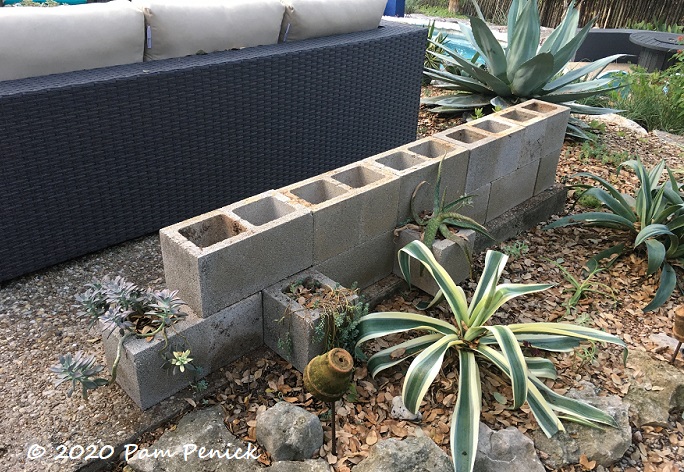 So last week I pulled down the top two levels of cinderblocks, intending to pull out the whole thing. But when I got to this level I stopped. It looked kind of cool as a low, straight line, and I briefly considered laying a wood plank on top and making a plant table out of it.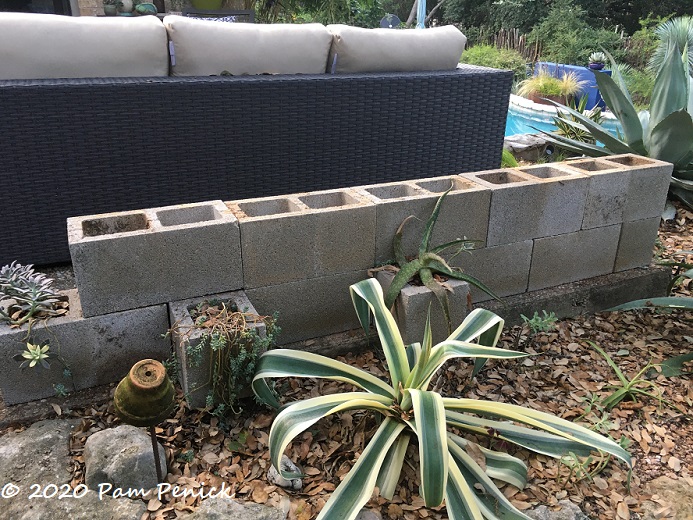 On second thought, what if I fill those holes with soil and plant them up with one type of plant — maybe soap aloe, candelilla (Euphorbia antisyphilitica), slipper plant (Pedilanthus macrocarpus) if I plant in spring (it's not reliably winter hardy), or 'Frazzle Dazzle' dyckia? Wouldn't it be cool to see a row of that in bloom?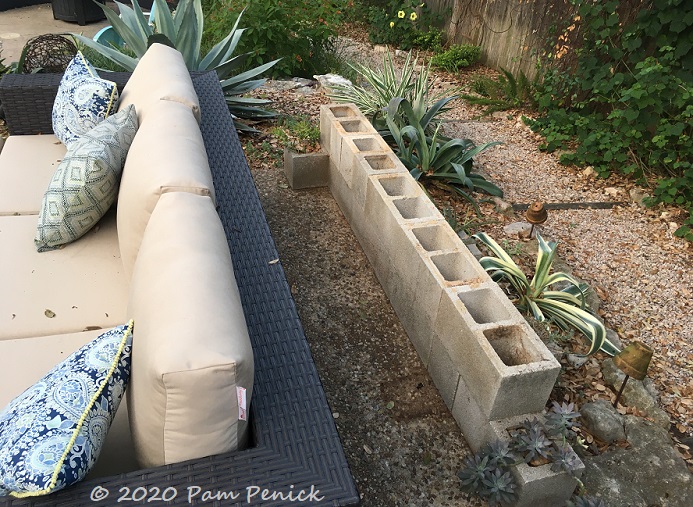 The possibilities!
I welcome your comments; please scroll to the end of this post to leave one. If you're reading this in a subscription email, click here to visit Digging and find the comment box at the end of each post.
_______________________
Digging Deeper: News and Upcoming Events
Join the mailing list for Garden Spark! Hungry to learn about garden design from the experts? I'm hosting a series of talks by inspiring garden designers, landscape architects, and authors a few times a year. Held in Austin, the talks are limited-attendance events that sell out quickly, so join the Garden Spark email list to be notified in advance. Simply click this link and ask to be added.
[ad_2]

Source link