November 02, 2021
My Northeast street journey in early October wasn't solely about seeing fall foliage. Naturally it included plenty of backyard visits too, beginning with Coastal Maine Botanical Gardens in Boothbay. Solely 17 days remained till the backyard closed for the season (what a wierd idea for this Southerner), however you wouldn't have identified it from the gardens, so colourful and full on October 1st.
We'd hardly entered when a mass of sunset-hued dahlias hijacked my consideration. After which I noticed a group of starfish-armed mangaves afloat on a wine-red sea. What magnificent insanity!
Mangave insanity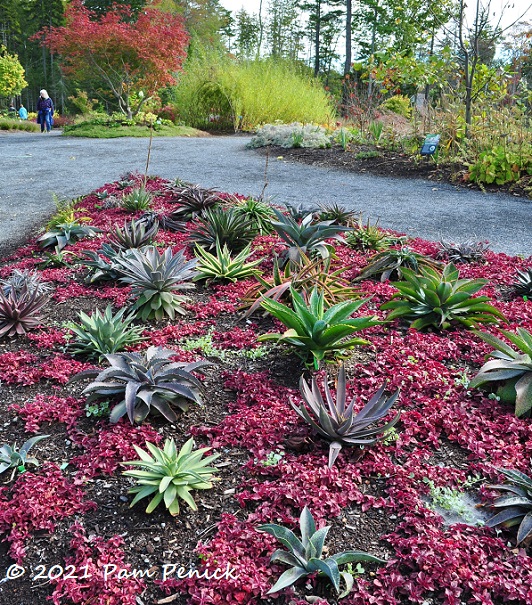 Take a look at these beauties! I do know I'd be a mangave collector hoarder if solely I had a greenhouse for winter safety.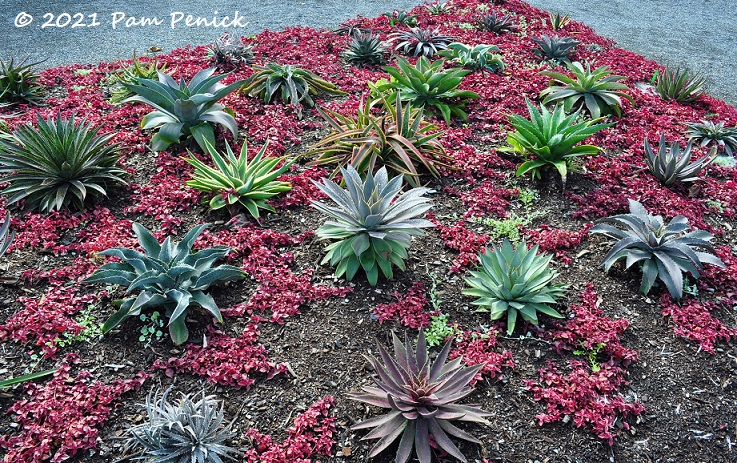 Each has room to shine on this distinctive mangave island.
Dazzling dahlias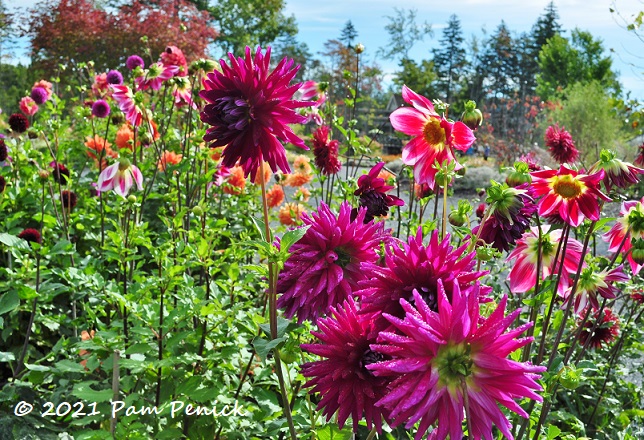 The dahlias beckoned too, in all their colourful, frilly glory.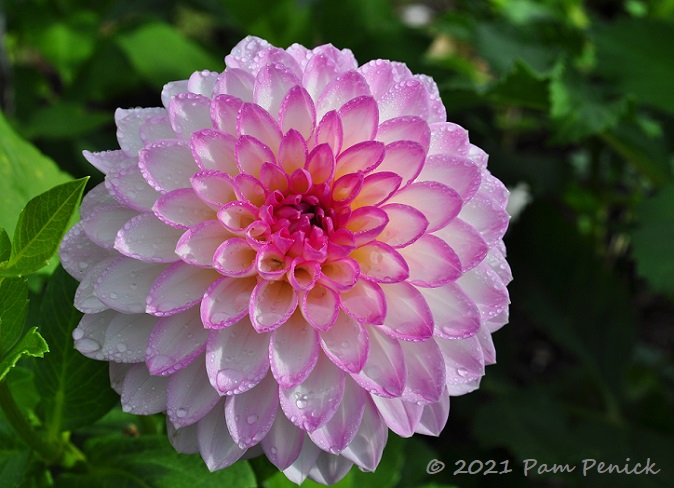 I fell right into a stupor of dahlia bliss, taking close-ups of every dewy flower.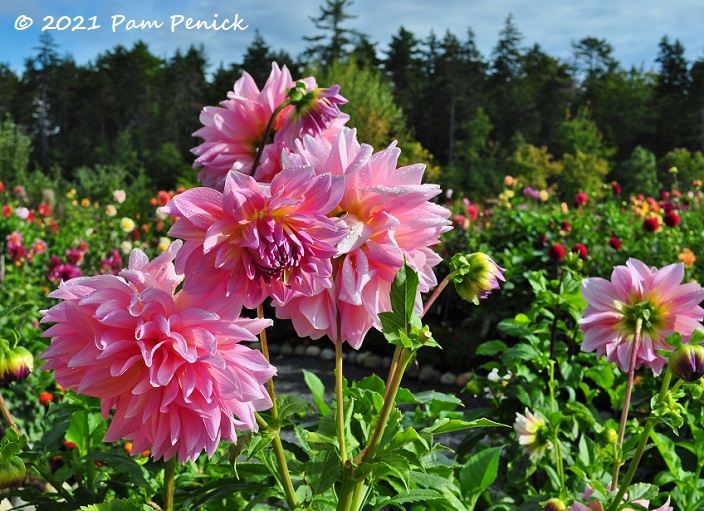 Allow them to wash over you, as I did.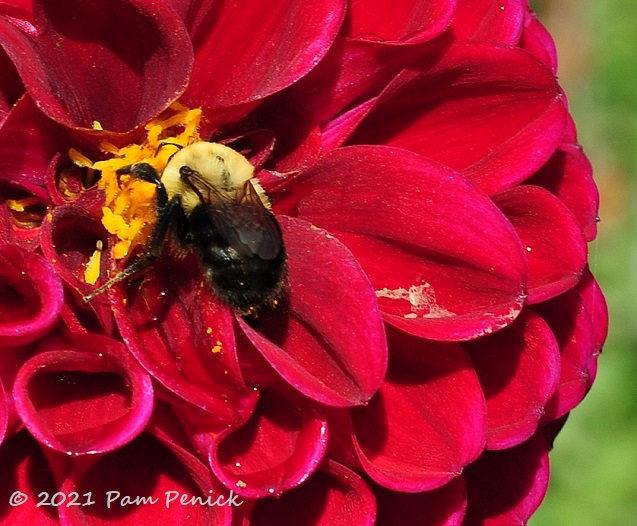 The bees have been in love too.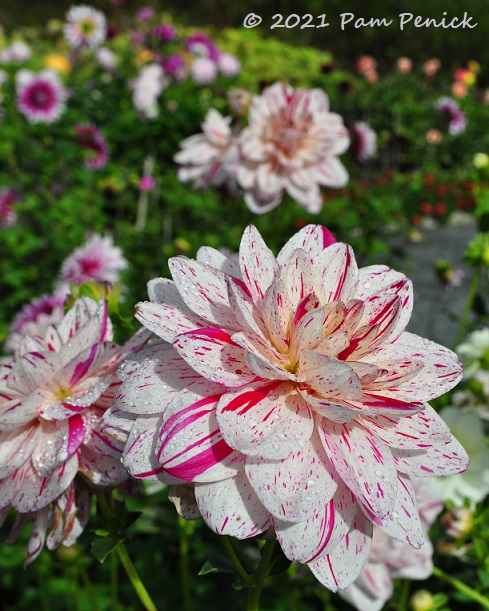 This one jogs my memory of peppermint bark.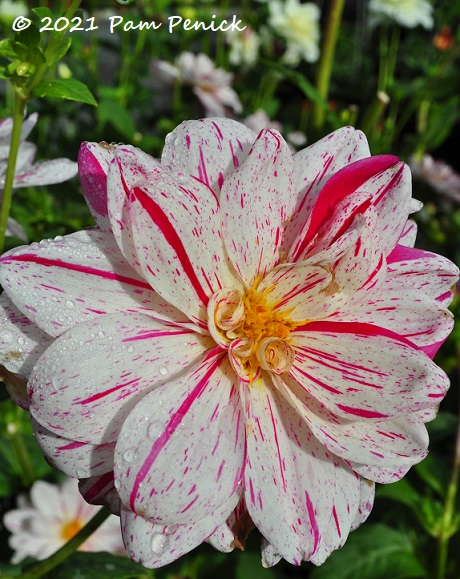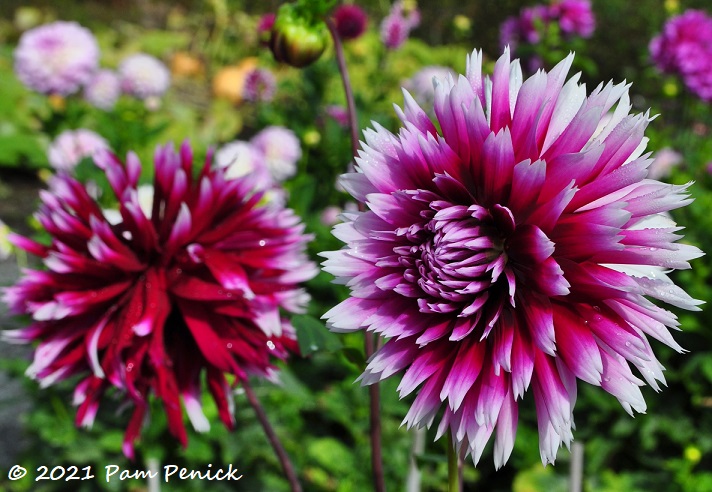 And this one resembles a juju hat.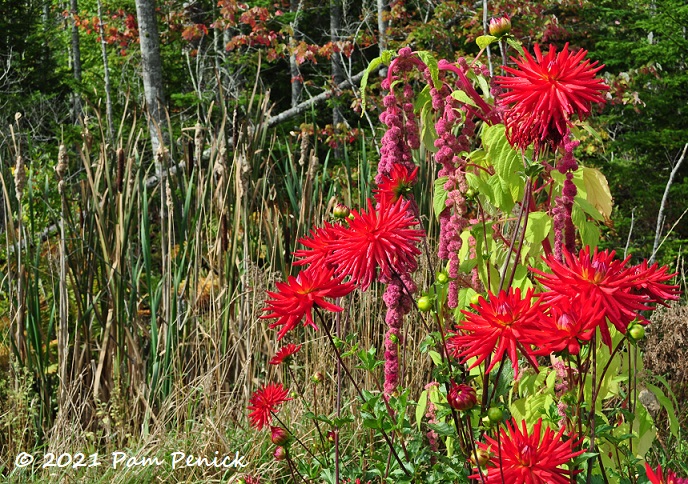 Pink dahlias and love-lies-bleeding amaranthus make a enjoyable pairing.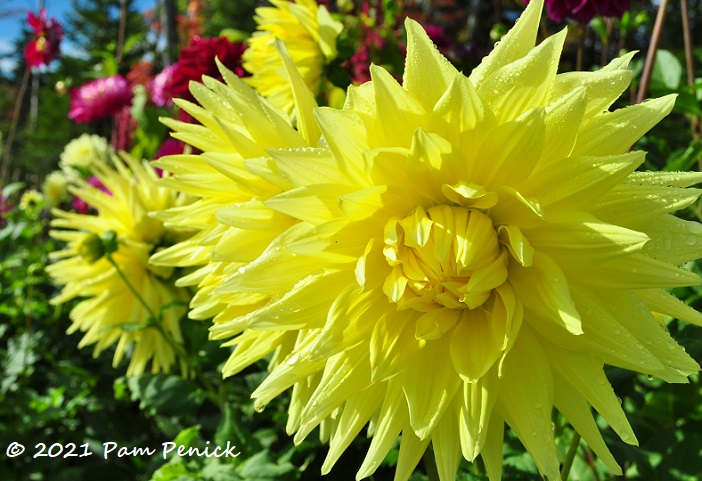 Lemon yellow
…
Read More