November 30, 2020
I want to share a little more Wildflower Center inspiration, this time from the maze in the Family Garden. Traditionally mazes are defined by clipped boxwood or yew hedges that grow at least to head-height — about 6 feet tall. Here at Austin's native-plant botanical garden, the maze is hedged with several different native Texas species or cultivars.
Bright with red berries, yaupon holly (Ilex vomitoria), pictured above, makes a colorful, bushy hedge along an outer path. Since yaupon holly generally grows into an upright, multi-trunked small tree, these must have been pruned over time to create a thicker, more bushy look. I'd love to hear from someone at the Wildflower Center about how they prune them.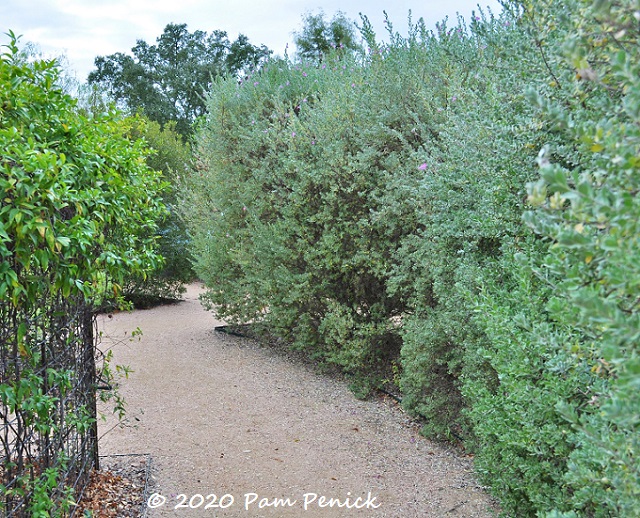 Cenizo (Leucophyllum frutescens) is a straightforward choice for a sunny, dry location. The standard species can be airy, especially at the lower branches, so I'd guess this is a bushier cultivar. You can see it's been pruned to create a hedge, although not severely sheared. The solid effect is well done.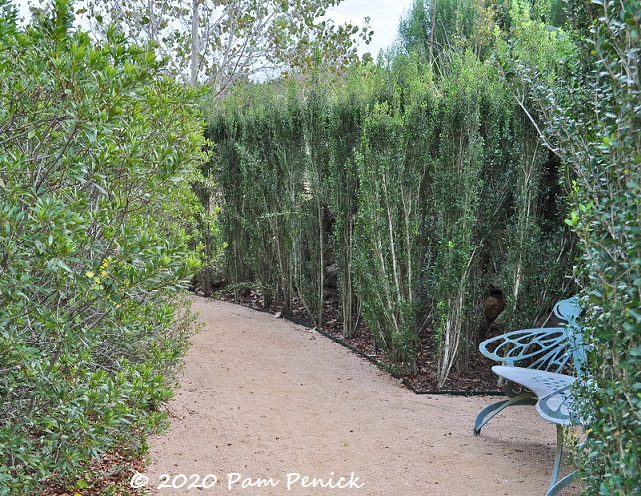 A more unusual but effective choice is 'Will Fleming' yaupon holly, a fastigiate, non-berrying cultivar of the native yaupon holly. Because its form is columnar,
…
Read More