September 28, 2020
I've known Amy since I was 17 years old. We met as freshmen at Rice University and became good friends. She was a bridesmaid at my tiny wedding in South Carolina, and I was there for her when she and husband Gary tied the knot. We've spent Thanksgivings together and ridden mules to the bottom of the Grand Canyon together.
In recent years she told me about her dream of having a garden — a garden where she could grow vegetables and flowers, with a screened gazebo where she could sit and read and look at the garden all around her. But her L-shaped backyard in Houston's West University Place neighborhood was not much more than a patio and dense shade.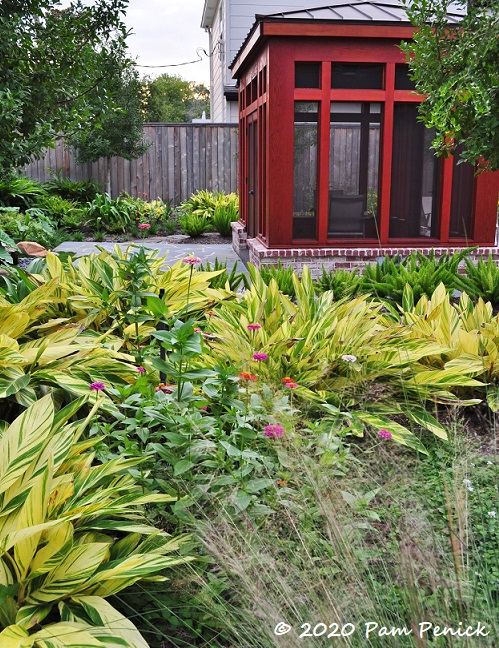 Thinking outside the box, Amy and Gary acquired the property next door when it became available a few years ago. They razed the small house, and Amy set about making her vision into reality. She hired designer David Morello to transform the empty lot into a formal-style garden with a screened gazebo at its heart, lots of pollinator plants including milkweed, and raised beds for growing edibles.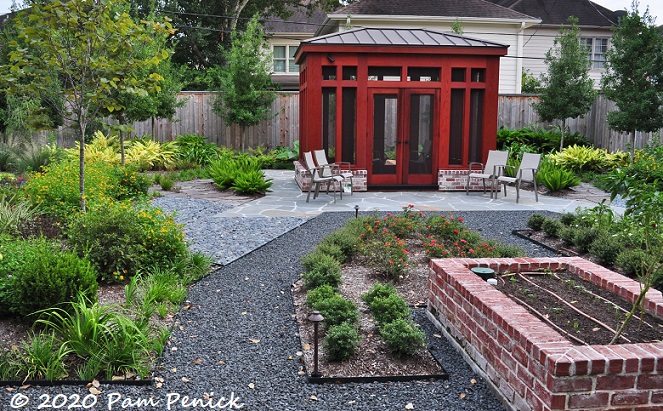 And by last fall, she was able
…
Read More