May 30, 2020
Ka-pow! Colorful cactus flowers are knocking my socks off.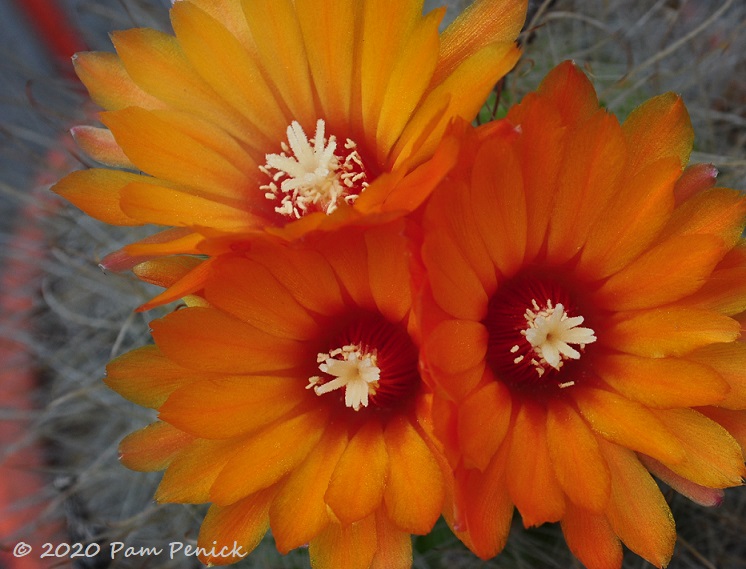 Look at these orange beauties.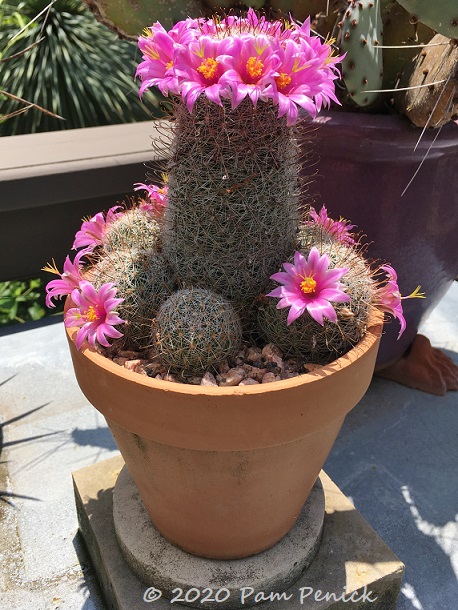 And these in satin pink!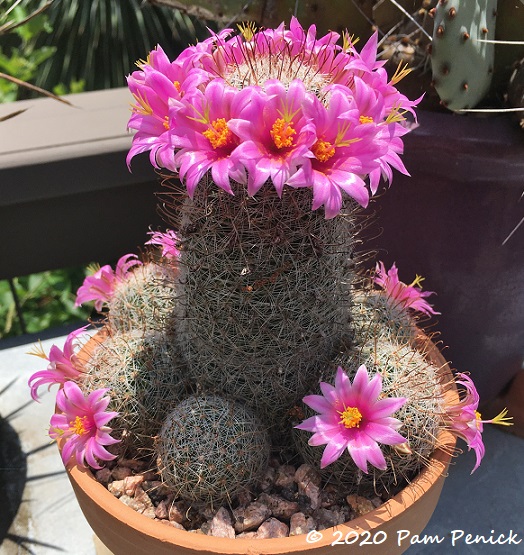 Mwah! I love them.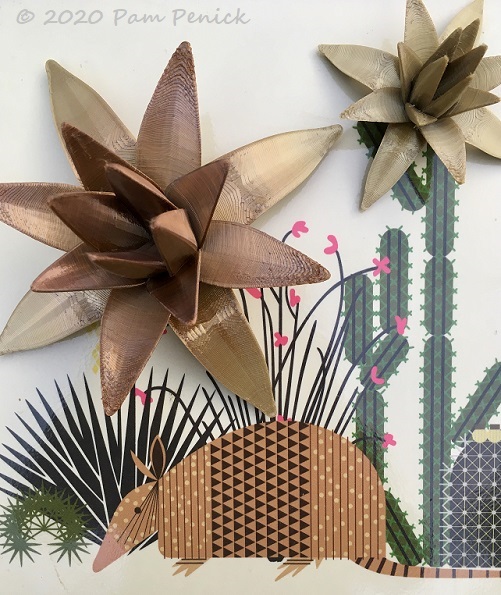 And check out these bamboo-textured agaves my son printed on his 3D printer. Cool, eh? They look especially good displayed on a Charley Harper-illustrated tray.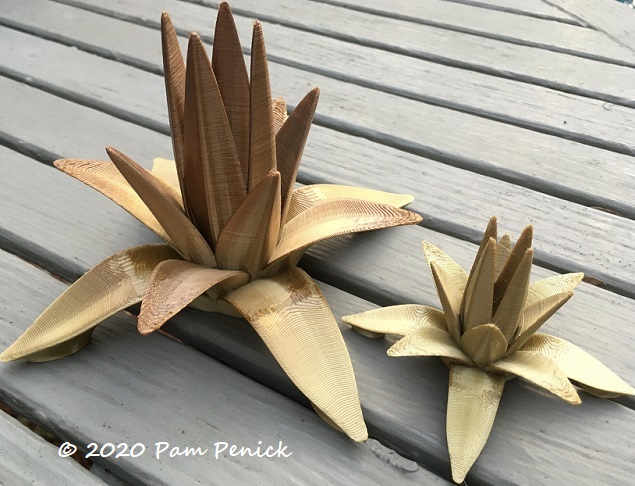 The big one is for me. The small one is for our Italian exchange student, who is heading home in a few days after spending 9-1/2 months with us. A nice parting gift from him, don't you think? It will remind her of Austin.
I'm sending her home with my recipes for her favorite dishes (chicken pot pie, homemade broccoli and tomato pizza, stuffed peppers, brownies) and a set of U.S. measuring cups and spoons so she doesn't have to convert the ingredient amounts into the European system. And she's leaving us with recipes for our favorites of the Italian meals she cooked for us (several delicious pasta dishes and her special ragù sauce). How fun is that?
I welcome your comments; please scroll to the end of this post to leave one. If you're reading this in a subscription email, click here to visit Digging and find the
…
Read More