June 04, 2020
Whacking — it's what I do in summer as plants grow bushy or tall or lean where they shouldn't. I had to whack back the Verbena bonariensis in the Circle Garden so that I could walk, not sidle, along the path. The 'Winter Gem' boxwoods also got a trim recently.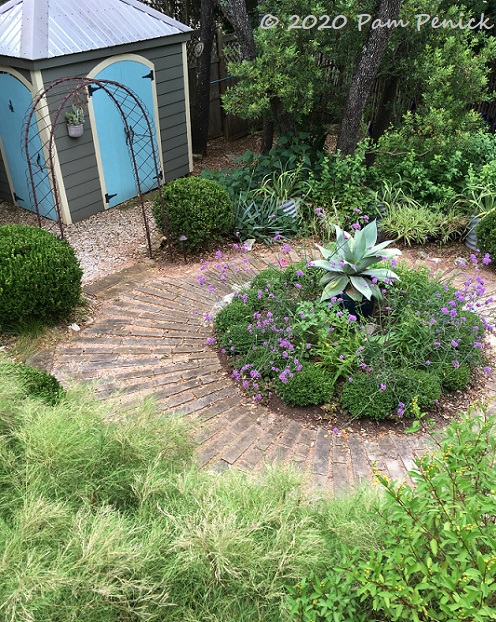 'Fireworks' gomphrena is starting to bloom in the center, mingling with the verbena. I wonder if it will need whacking eventually.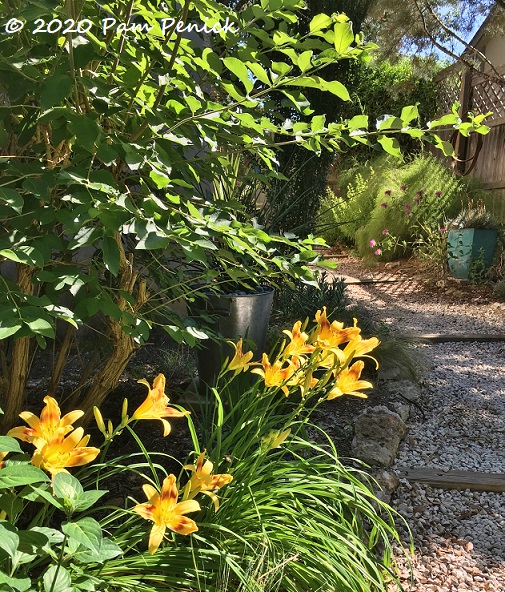 'Wilson's Yellow' daylilies glow like cups of sunshine in the side path, no whacking required. But the sweet almond verbena above it gets whacked on occasion.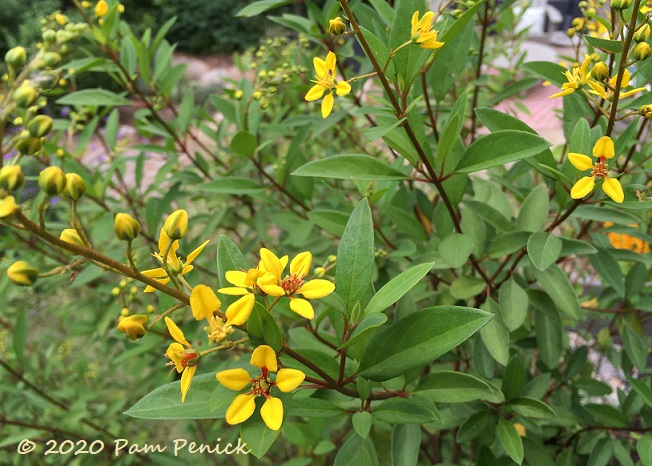 Golden thryallis looks great with very little whacking, maybe just a light trim once a year. The bamboo muhly behind it gets whacked lightly as needed. Sometimes it's enough just to snap off long, stray stems with my fingers.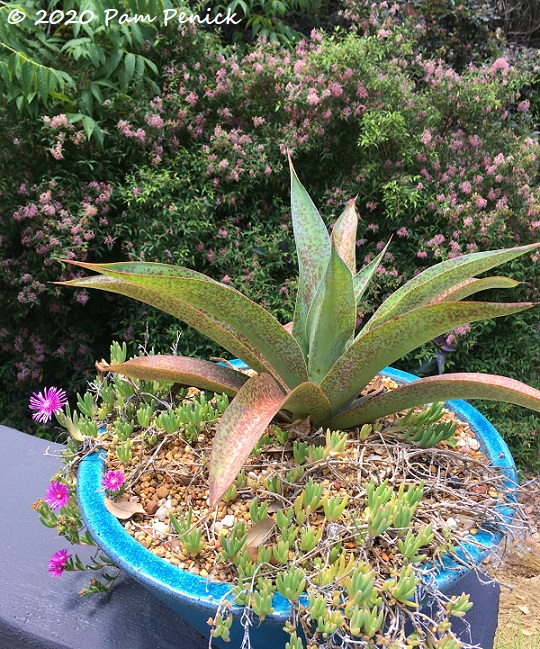 'Macho Mocha' mangave and ice plant need no whacking, of course, but the dwarf Barbados cherry gets a hedging haircut once a year. But not when it's in full bloom!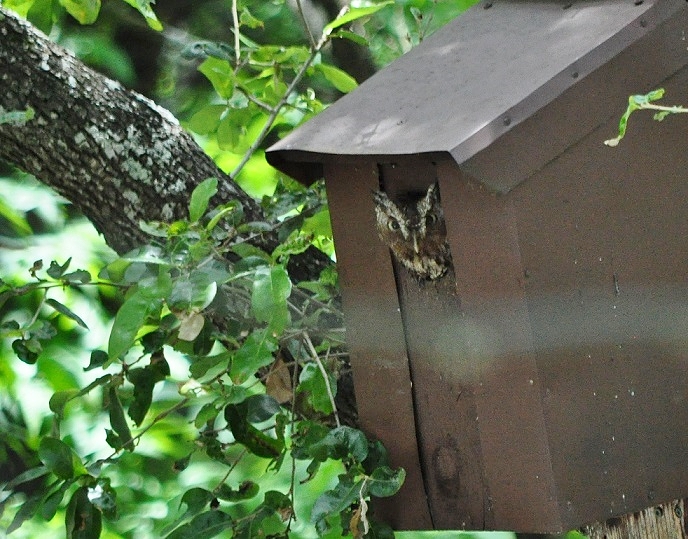 Screech owls do their own whacking — of moths, roaches, mice, and other night creatures they prey on.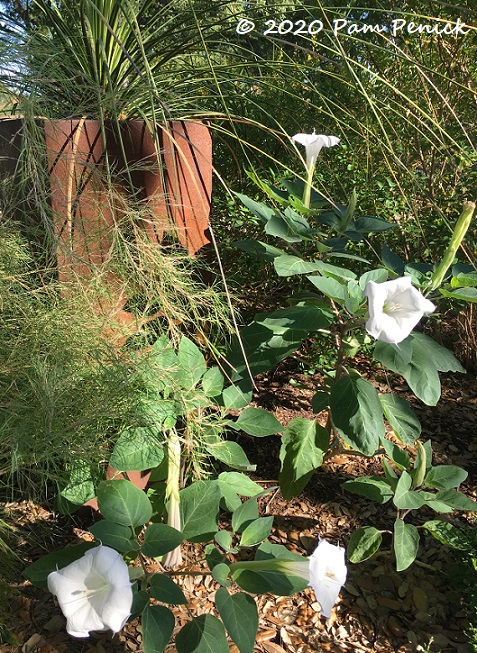 My whacking theme must end here because datura doesn't require any whacking after the big cut-back in mid-February. I just stand back and let it do its thing.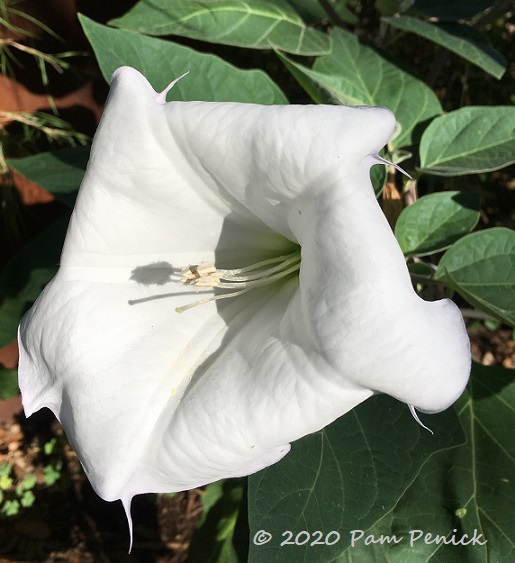 And its thing is pretty spectacular.
I welcome your comments; please scroll to the end of this post to leave one. If you're reading this in a subscription email, click here to visit Digging and find the comment box at the end of each post.
_______________________
Digging Deeper: News and Upcoming Events
Donate to the Tom Spencer Million Trees for Austin Fund, established by TreeFolks in March 2020 to honor Tom Spencer, a tireless environmental advocate and longtime host of Central Texas Gardener. Tom's bold vision of planting another million trees in the Austin community inspired TreeFolks to pursue this goal, and they invite others to join the campaign. In Tom's own words, "Plant trees, plant hope."  For information about making an annual gift, stock donation, or charter contribution, please call Andrew W. Smiley, TreeFolks Executive Director at 512-413-7774, or visit their website for additional information.
Join the mailing list for Garden Spark! Hungry to learn about garden design from the experts? I'm hosting a series of talks by inspiring garden designers, landscape architects, and authors a few times a year. Held in Austin, the talks are limited-attendance events that sell out quickly, so join the Garden Spark email list to be notified in advance. Simply click this link and ask to be added.
All material © 2020 by Pam Penick for Digging. Unauthorized reproduction prohibited.