January 12, 2021
The biggest snowfall in a decade turned Austin into a floofy white wonderland on Sunday, January 10. All day long, fat snowflakes floated down from the sky, as if the clouds were having a pillow fight. Sure, this may not look like much to you northerners, but it's a pretty epic snow for central Texas. Two inches piled up in my garden, although with temperatures at or just above freezing and warm soil, most of it didn't last the night.
My kids are grown and out of the house, so I didn't witness any snowball fights or snowman-rolling, alas. The snow was a novel experience for the pup though! Enlarge the video to get a better look at small, white Cosmo against the snow.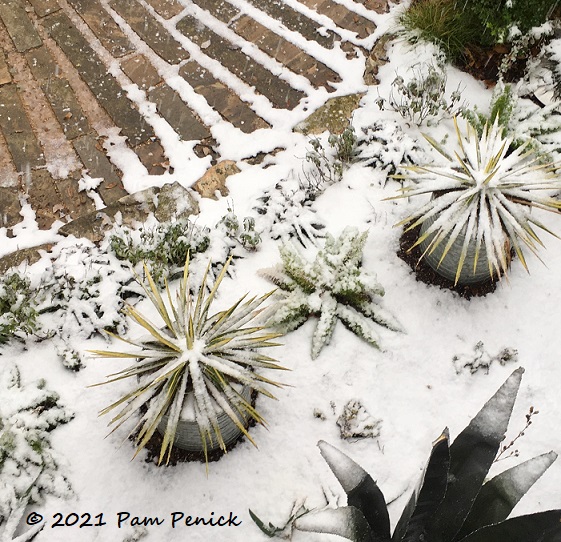 I'd moved my tender potted plants into the house, and I'm not worried about other plants because it just didn't get very cold — down to 30 degrees F for a couple of hours overnight.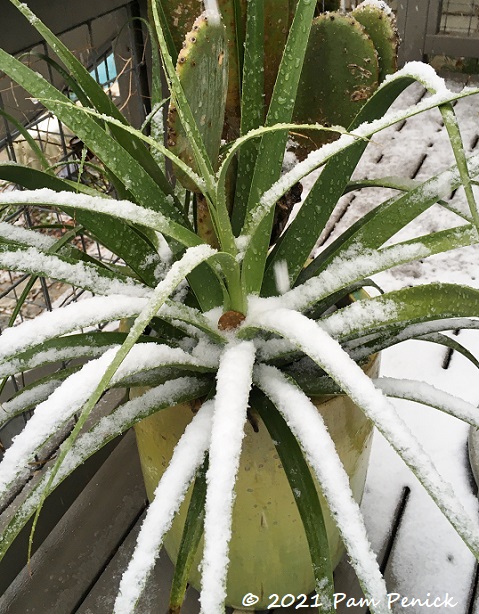 Nothing a squid agave can't handle with good-draining soil.
It really was a magical day!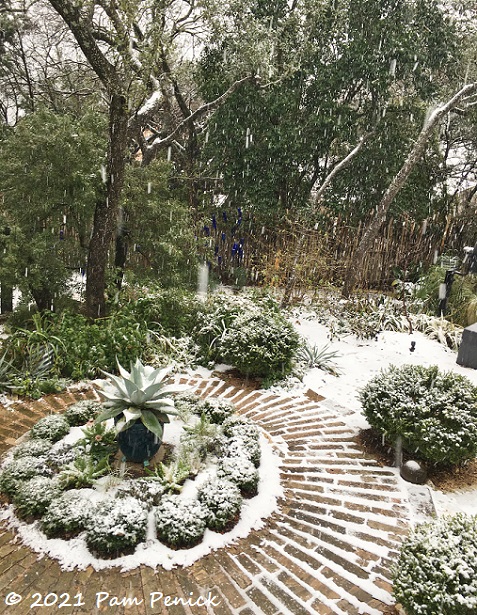 This will be the snow Austin kids remember for a long time to come. When asked, I tell people we get a little
…
Read More