[ad_1]

December 17, 2020
The show is over now, but during the past two weeks I watched the Japanese maple at the front corner of the house blush redder and redder.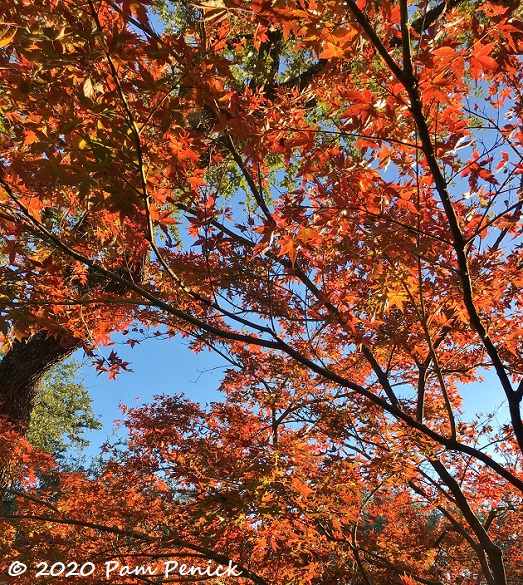 Looking up through the leaves was like gazing through stained glass. I'm sure I looked odd staring up at the leaves, if any neighbors happened to see me. But I was pretty well hidden in there. Still, all those Ring cameras on front doors nowadays…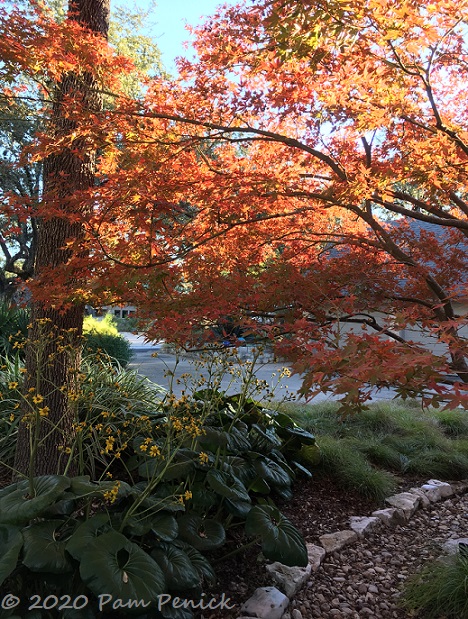 The giant leopard plant (Farfugium japonicum 'Gigantea'), which started flowering a few weeks ago and is still going, has been bringing in butterflies and bees, adding to the beauty of this shady corner.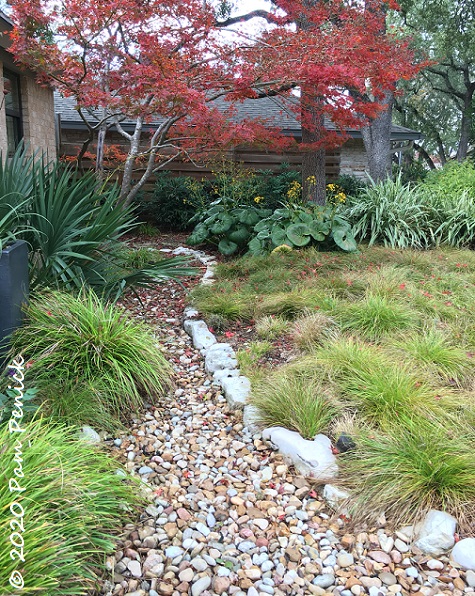 With the sedge lawnette (Carex leavenworthii), variegated flax lily (Dianella tasmanica 'Variegata'), dwarf palmetto (Sabal minor), and 'Everillo' sedge along the foundation, it's a typical mid-December scene, which I never tire of.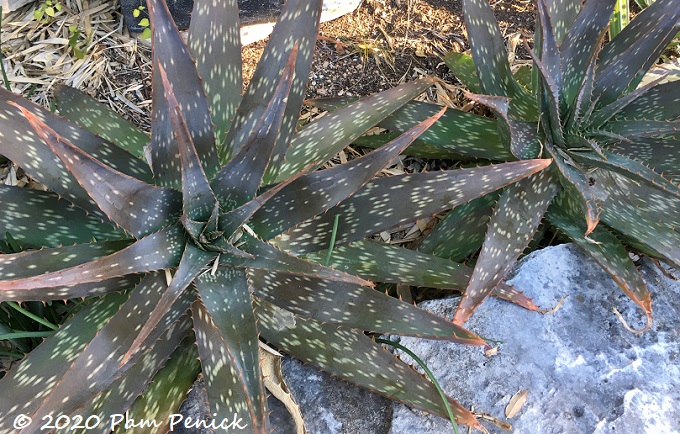 After a couple of recent dips down to freezing, the soap aloes (Aloe maculata) in the back garden have settled into their own version of winter color: intensified mauve leaves with orange tips and pronounced freckles.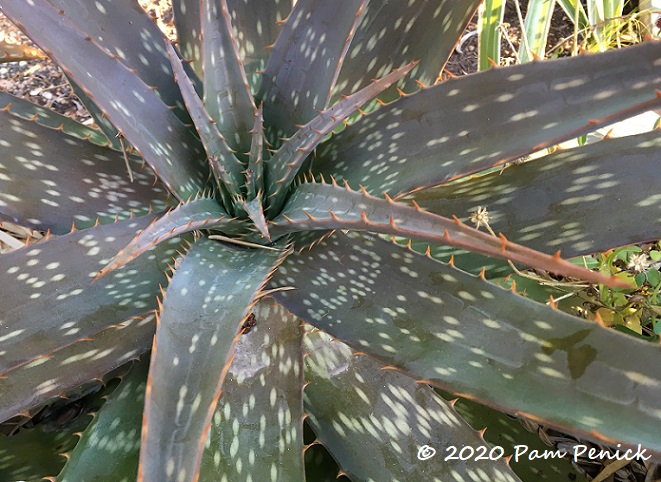 It's pretty psychedelic.
I welcome your comments; please scroll to the end of this post to leave one. If you're reading this in a subscription email, click here to visit Digging and find the comment box at the end of each post.
_______________________
Digging Deeper: News and Upcoming Events
Join the mailing list for Garden Spark! Hungry to learn about garden design from the experts? I'm hosting a series of talks by inspiring garden designers, landscape architects, and authors a few times a year. Held in Austin, the talks are limited-attendance events that sell out quickly, so join the Garden Spark email list to be notified in advance. Simply click this link and ask to be added.
All material © 2020 by Pam Penick for Digging. Unauthorized reproduction prohibited.
[ad_2]

Source link