June 30, 2020
Candide, a website and social sharing app for gardeners, recently launched in the U.S., after first growing its user base in South Africa and the U.K. Now that U.S. gardeners have access, I'm happy to announce that I'm writing articles for the website and sharing more-personal gardening photos and posts via the app, which is kind of like Instagram for gardeners.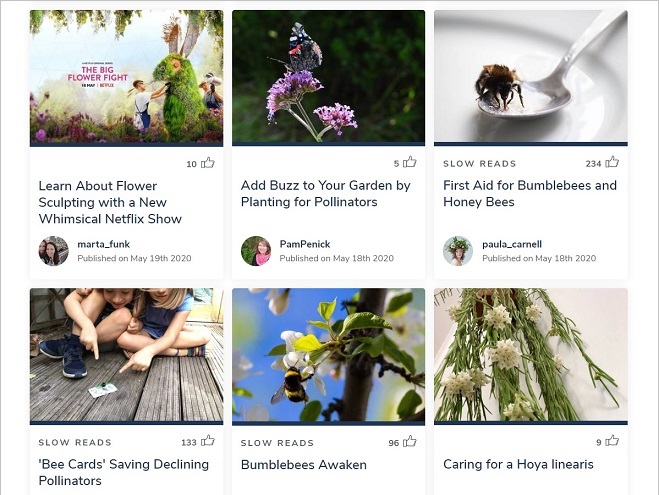 You can find a few of my gardening articles there now, with more to come.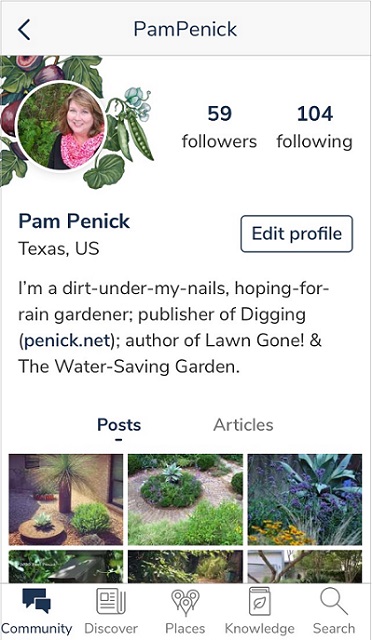 And if you join the free app, you can find me there too, under the imaginative username PamPenick. If you've ever thought it would be fun to have a gardening blog but haven't bothered with setting one up, or if you share plant pics all the time on IG or FB, boring your non-gardening friends and family, Candide is for you.
Check Candide out, both the website's gardening articles and the social-sharing app. I'll see you there!
I welcome your comments; please scroll to the end of this post to leave one. If you're reading this in a subscription email, click here to visit Digging and find the comment box at the end of each post.
_______________________
Digging Deeper: News and Upcoming Events
Donate to the Tom Spencer Million Trees for Austin Fund, established by TreeFolks in March 2020 to honor Tom Spencer, a tireless environmental advocate and longtime host of Central Texas Gardener. Tom's bold vision of planting another million trees in the Austin community inspired TreeFolks to pursue this goal, and they invite others to join the campaign. In Tom's own words, "Plant trees, plant hope."  For information about making an annual gift, stock donation, or charter contribution, please call Andrew W. Smiley, TreeFolks Executive Director at 512-413-7774, or visit their website for additional information.
Join the mailing list for Garden Spark! Hungry to learn about garden design from the experts? I'm hosting a series of talks by inspiring garden designers, landscape architects, and authors a few times a year. Held in Austin, the talks are limited-attendance events that sell out quickly, so join the Garden Spark email list to be notified in advance. Simply click this link and ask to be added.
All material © 2020 by Pam Penick for Digging. Unauthorized reproduction prohibited.