May 19, 2020
After a month and a half self-isolating at home, I was craving a garden visit when I got the news that both the Lady Bird Johnson Wildflower Center and San Antonio Botanical Garden were opening back up at limited capacity. I immediately went online and secured tickets for the Wildflower Center (click for my recent visit) and SABG, which is honoring reciprocal memberships with other botanical gardens, so I got in for free. Yippee!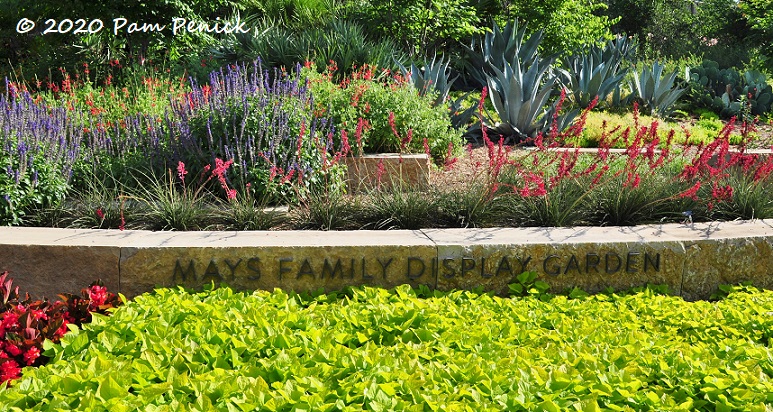 It's only a 1-1/2-hour drive from my house in northwest Austin to San Antonio Botanical Garden, an easy drive that requires no stopping at a public restroom along the way — ha! So last week my Italian exchange student (yes, she's still here for a couple more weeks) and I hit the road and headed south to the Alamo City for a little garden therapy.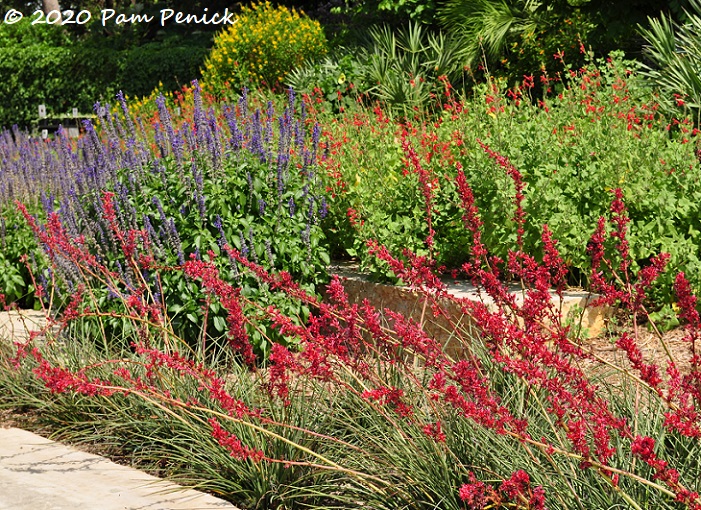 SABG marks its 40th anniversary this month, and the gardens are looking lovely. And summery, with a red-hot color scheme near the entrance slightly tempered by blue salvia.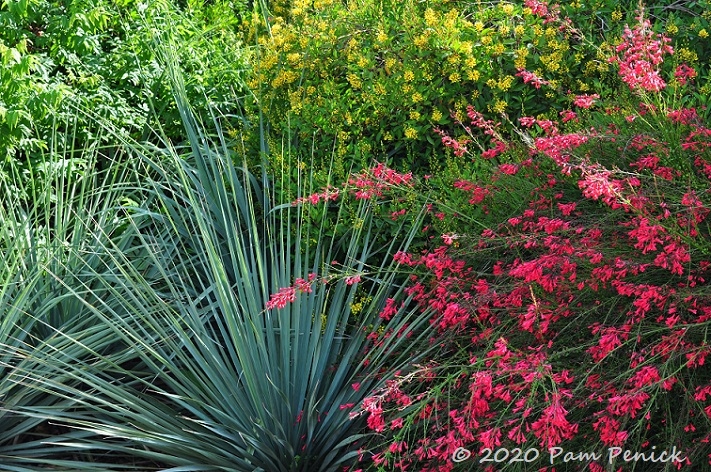 Cool-red firecracker fern with blue nolina (I think) and golden thryallis — shazam!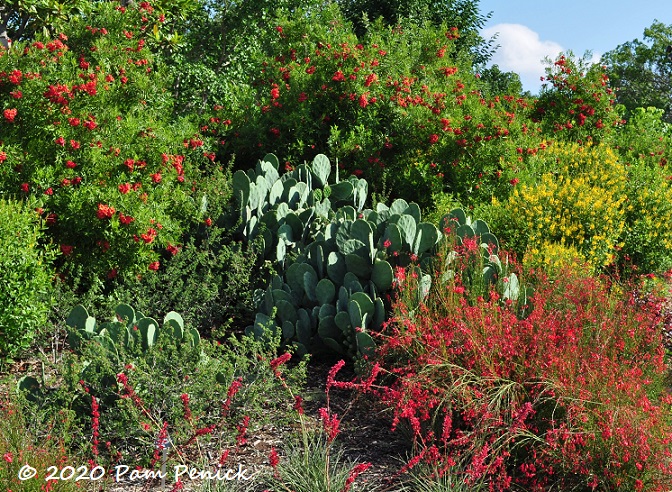 'Bells of Fire' esperanza hulks over Mickey Mouse-eared spineless prickly pear, firecracker fern, and 'Brakelights'
…
Read More