May 30, 2020
Ka-pow! Colorful cactus flowers are knocking my socks off.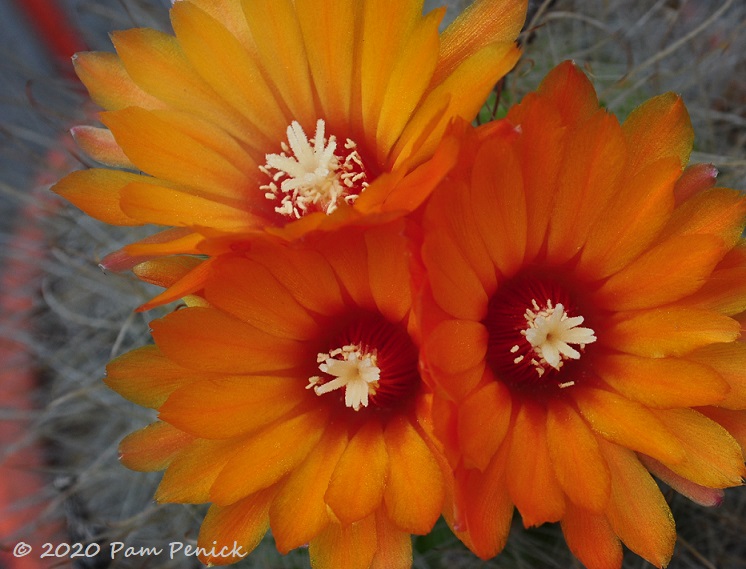 Look at these orange beauties.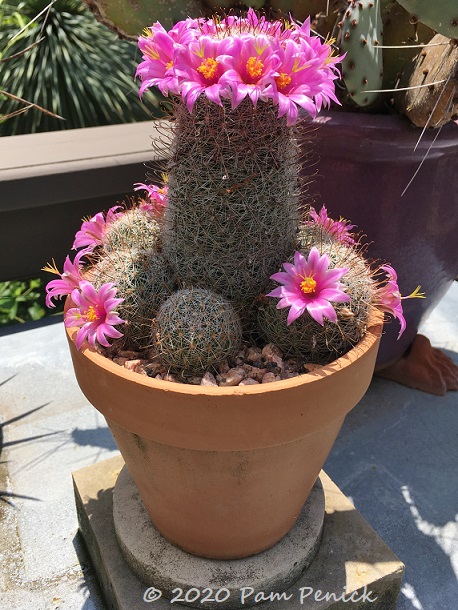 And these in satin pink!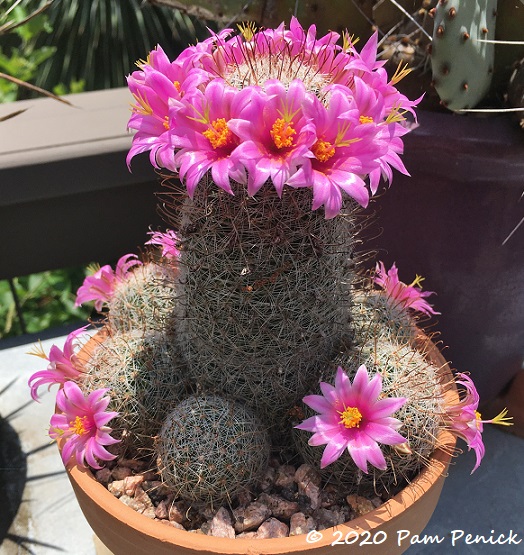 Mwah! I love them.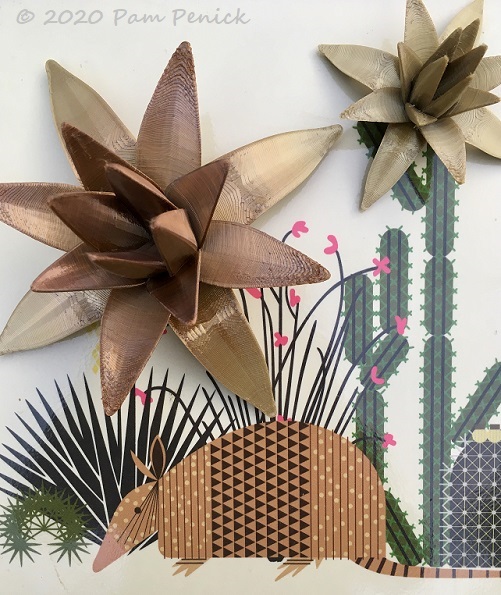 And check out these bamboo-textured agaves my son printed on his 3D printer. Cool, eh? They look especially good displayed on a Charley Harper-illustrated tray.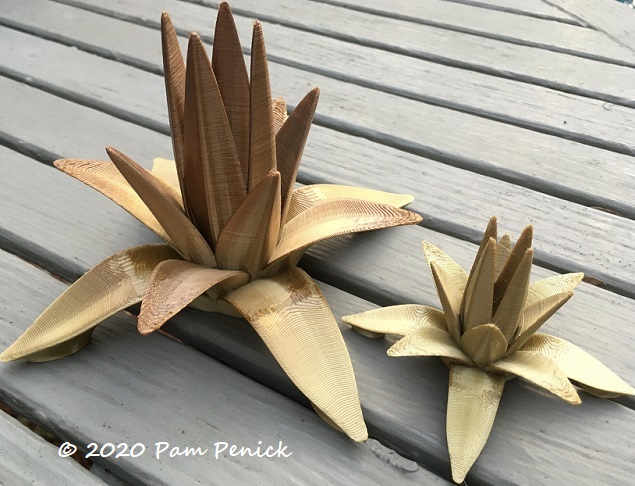 The big one is for me. The small one is for our Italian exchange student, who is heading home in a few days after spending 9-1/2 months with us. A nice parting gift from him, don't you think? It will remind her of Austin.
I'm sending her home with my recipes for her favorite dishes (chicken pot pie, homemade broccoli and tomato pizza, stuffed peppers, brownies) and a set of U.S. measuring cups and spoons so she doesn't have to convert the ingredient amounts into the European system. And she's leaving us with recipes for our favorites of the Italian meals she cooked for us (several delicious pasta dishes and her special ragù sauce). How fun is that?
I welcome your comments; please scroll to the end of this post to leave one. If you're reading this in a subscription email, click here to visit Digging and find the comment box at the end of each post.
_______________________
Digging Deeper: News and Upcoming Events
Donate to the Tom Spencer Million Trees for Austin Fund, established by TreeFolks in March 2020 to honor Tom Spencer, a tireless environmental advocate and longtime host of Central Texas Gardener. Tom's bold vision of planting another million trees in the Austin community inspired TreeFolks to pursue this goal, and they invite others to join the campaign. In Tom's own words, "Plant trees, plant hope."  For information about making an annual gift, stock donation, or charter contribution, please call Andrew W. Smiley, TreeFolks Executive Director at 512-413-7774, or visit their website for additional information.
Join the mailing list for Garden Spark! Hungry to learn about garden design from the experts? I'm hosting a series of talks by inspiring garden designers, landscape architects, and authors a few times a year. Held in Austin, the talks are limited-attendance events that sell out quickly, so join the Garden Spark email list to be notified in advance. Simply click this link and ask to be added.
All material © 2020 by Pam Penick for Digging. Unauthorized reproduction prohibited.