November 21, 2020
Bring your child — or just your inner child — and explore the collection of architectural play forts at Fortlandia. This hands-on exhibit at the Lady Bird Johnson Wildflower Center occurs every fall through winter, with local architects, designers, and artists creating one-of-a-kind forts that are spaced out along the Arboretum trail.
My kids were already grown when Fortlandia started a few years ago, but I go every year anyway. Who doesn't love a good fort? And you're never too big to play, as my daughter and our Italian exchange student proved last year.
This year, because of Covid, hand sanitizer stations are located near each fort, and you must have a reservation for a particular day and time, which allows the center to keep a handle on how many people are in the garden at any one time.
Here's a look at all 9 forts plus a few other spots along the trail.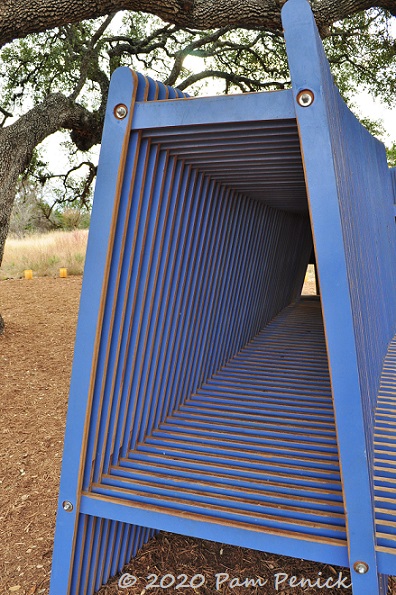 A-Frame creates a dizzying, pop-art effect, depending on your viewing angle. Brown slats faced with blue paint…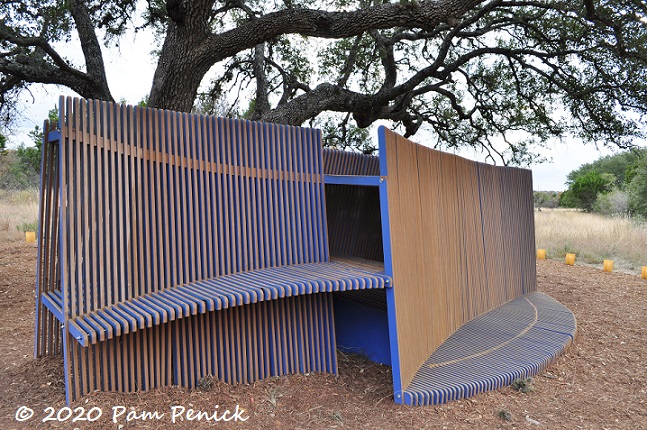 …make the fort appear to change color as you move around it.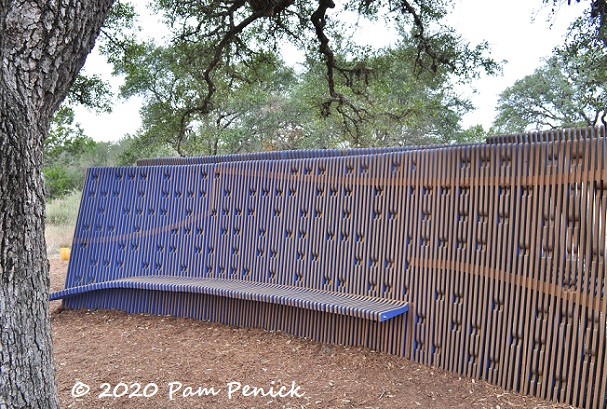 Zing!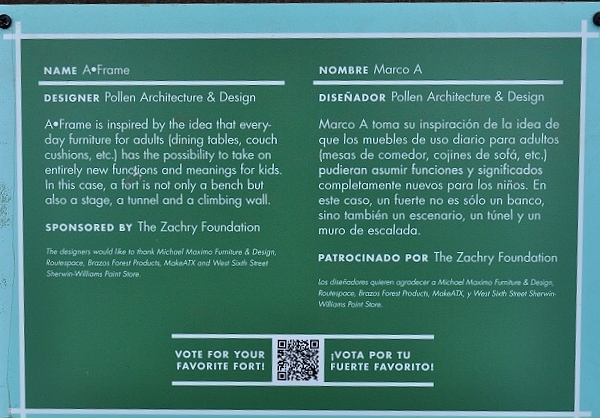 …
Read More