November 19, 2020
Did a few bigtooth maples from Lost Maples Park lose their way and end up at the Lady Bird Johnson Wildflower Center? It sure looked that way last week, when I spotted pumpkin-spice trees in the Family Garden. This is part 2 of my tour.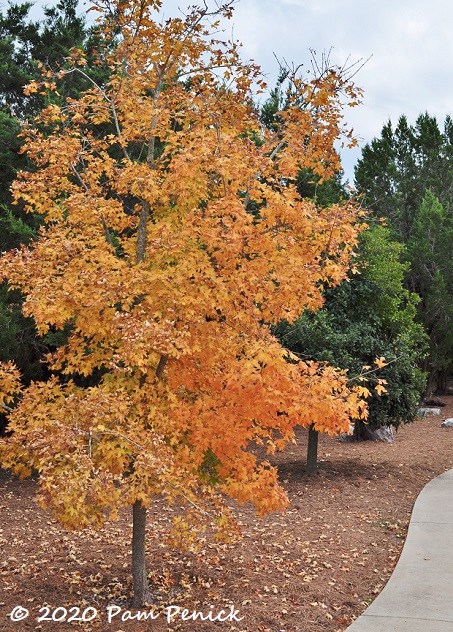 Big, colorful maples are rare in central Texas, disliking our dry alkaline soil. We can grow Japanese maples with enough shade and water, but they tend to be small and uncommon except in well-tended gardens.
However, there is one large maple tree that thrives in central Texas: bigtooth maple (Acer grandidentatum), native to cool, sheltered, alkaline canyons west of Austin. These "lost maples" were left behind when the last Ice Age ended and maples retreated north. Today leaf-peepers flock to see them at Lost Maples State Natural Area in Vanderpool.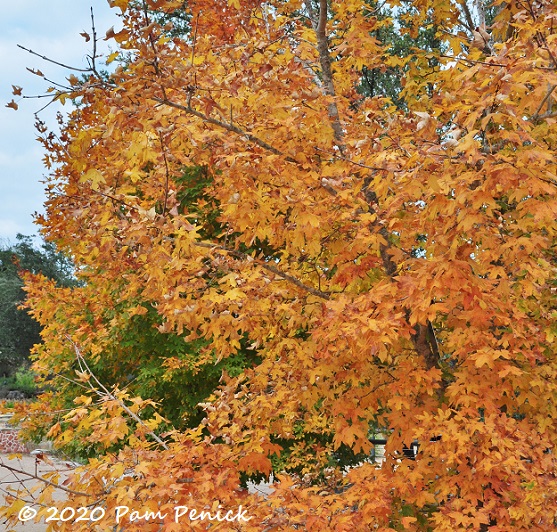 Growers began selling bigtooth maple about 15 years ago, and now you can find it in local nurseries. If I had a sunny open spot I'd try one.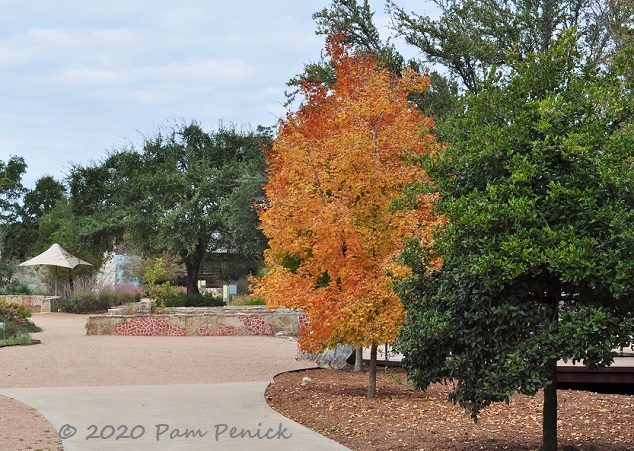 The bigtooth maples at the Wildflower Center were putting on a fiery show last week. This one looks like a candle's flame against a backdrop of green trees.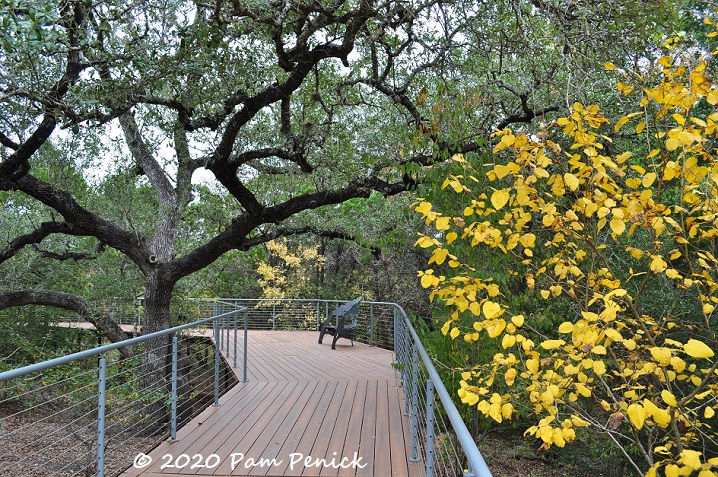 Other colors
…
Read More