November 17, 2020
Fall pounced on Austin quickly this year, then retreated for nearly a month, and then dashed back in, ushering in a brief flare of color. We'd planned to visit Lost Maples this month in hopes of seeing the bigtooth maples flaming red and orange, but we missed that window because reservations were so hard to get.
Still, I got my fill of leaf-peeping last week at the Lady Bird Johnson Wildflower Center, where I was greeted by these smoldering flameleaf sumacs (Rhus lanceolata). As you'll see, I also enjoyed a few bigtooth maples in full color, but that'll be in Part 2 of my post.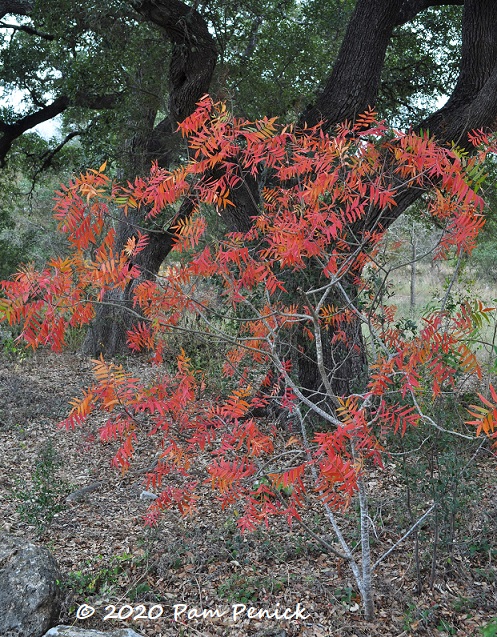 Flameleaf sumac lives up to its common name in autumn. For those not familiar with the Wildflower Center, all plants grown here are native to Texas, and you'll often see them growing wild in greenbelts and state parks.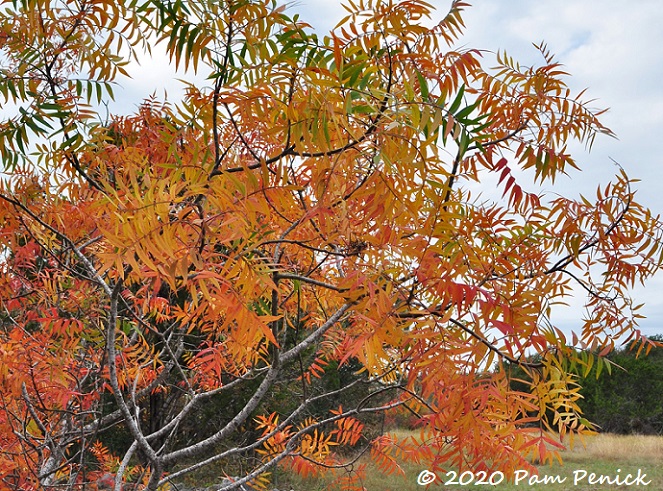 A thicket of sumacs near the parking lot were putting on a bright show.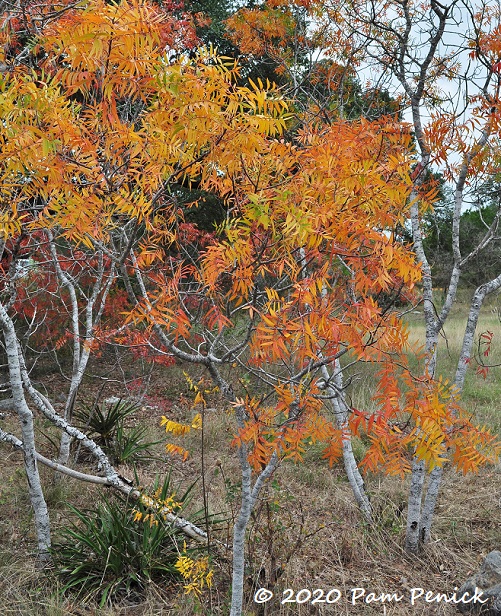 Contrasting with their pale gray trunks, the leaves look even prettier.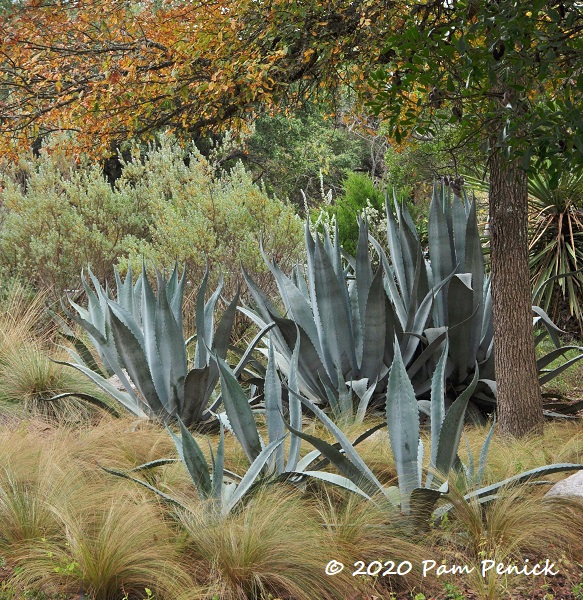 Silver agaves lounge in a soft bed of tawny Mexican feathergrass, under the orangey leaves of a cedar elm.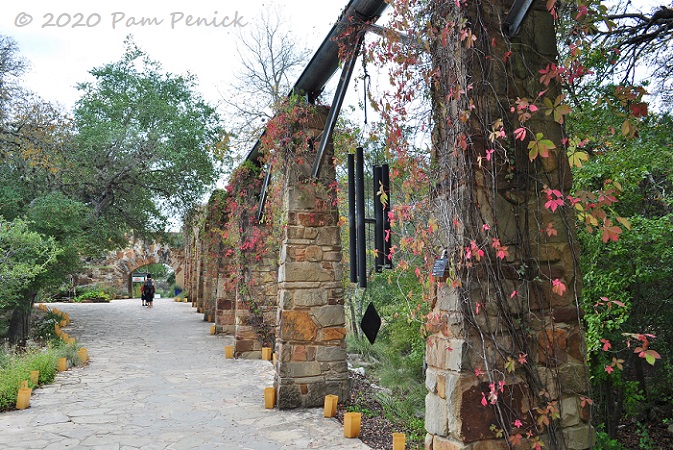 The aqueduct is festooned with red leaves
…
Read More