November 11, 2020
Ah fall, how I love you. Even though our fall weather is comparable to summer in northerly regions (low to mid-80s F), and colorful foliage rarely occurs, it's still my favorite season. After all, autumn is our second spring here in Texas, and fall perennials like Philippine violet (Barleria cristata) are putting on a show.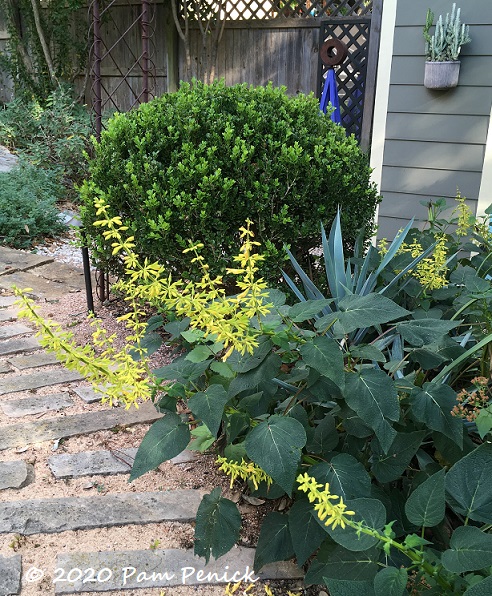 Forsythia sage (Salvia madrensis) is too, with its buttery spires and cat's-tongue leaves.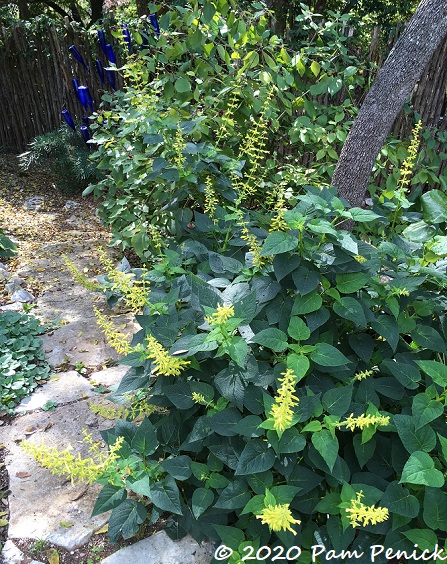 It just keeps going!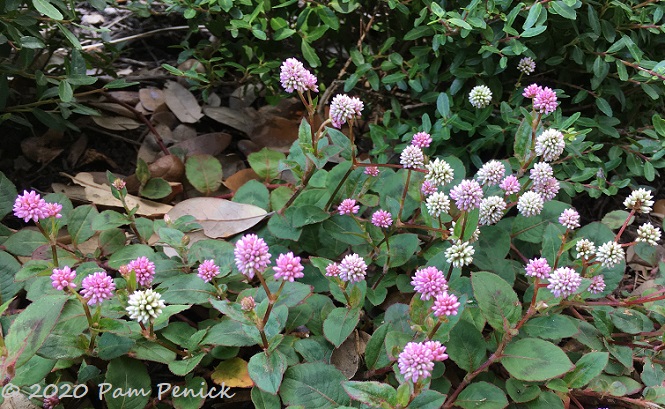 'Magic Carpet' knotweed (Polygonum capitatum 'Magic Carpet') has also burst into bloom with pink and ivory flowers like mouse-sized pom-poms. Some of its chevron-adorned leaves have even turned bright red, although I didn't manage to capture any in this photo.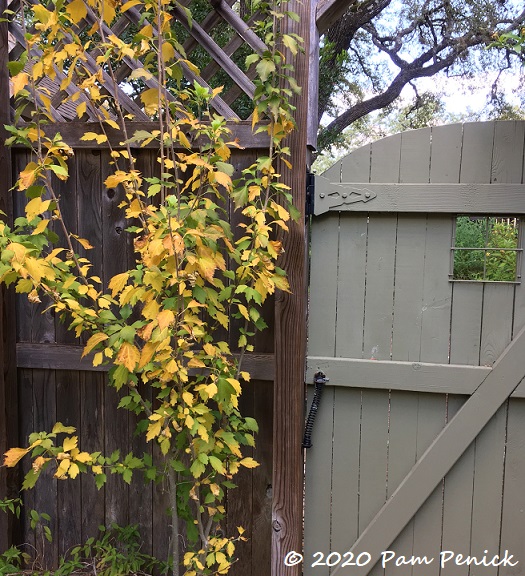 And hey, look! A surprising amount of fall color has appeared on the 'Purple Pillar' rose of Sharon (Hibiscus syriacus 'Purple Pillar').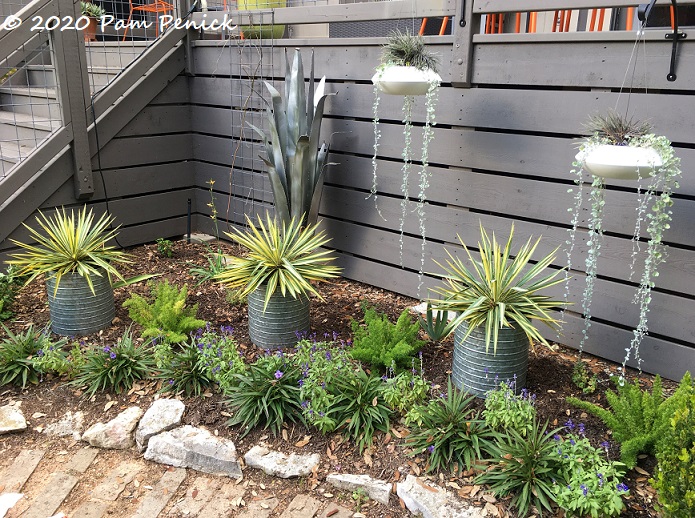 Fall is also prime time for redesigning and moving plants around. Like I need an excuse! I've been tinkering with this space at the foot of the deck since July, when I pulled out overgrown bamboo muhly grasses that had smothered everything else.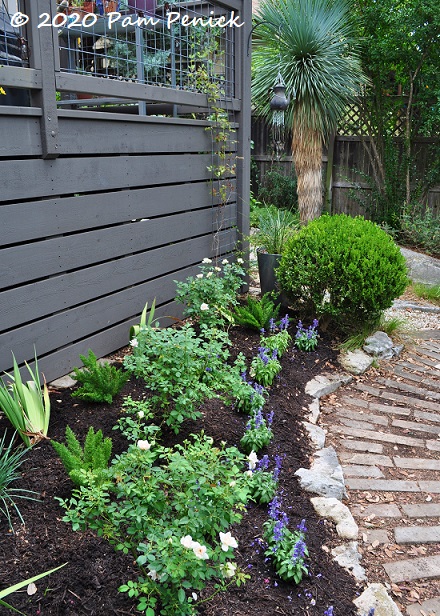 First I planted a trio of 'Icecap' roses (a nod to my former sunny
…
Read More