November 06, 2020
Fall color is subtle in Austin, but I've been enjoying the flowering of autumn perennials like our native fall aster (Aster oblongifolius). Purple sunbursts!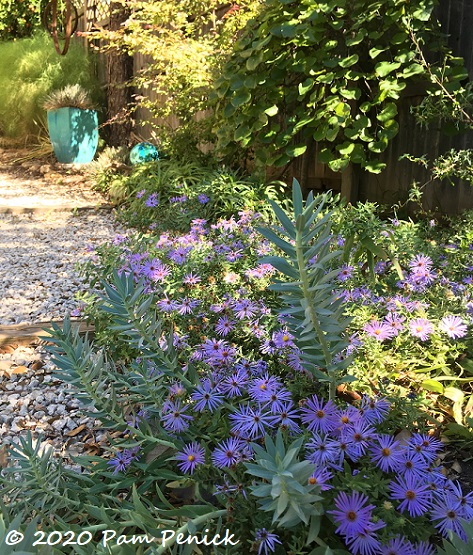 This aster grows like a groundcover and benefits from an early summer trim, by about half, to keep it from flopping by fall.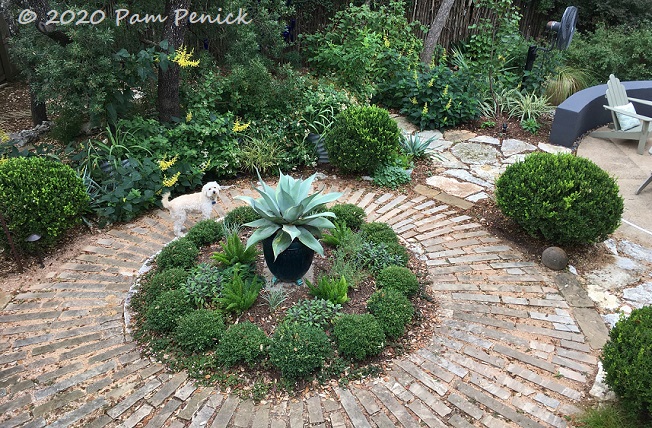 Forsythia sage (Salvia madrensis) is my favorite fall flower — at the moment. I blogged about its mellow-yellow spires this week, and it's still lighting up the shady border around the Circle Garden.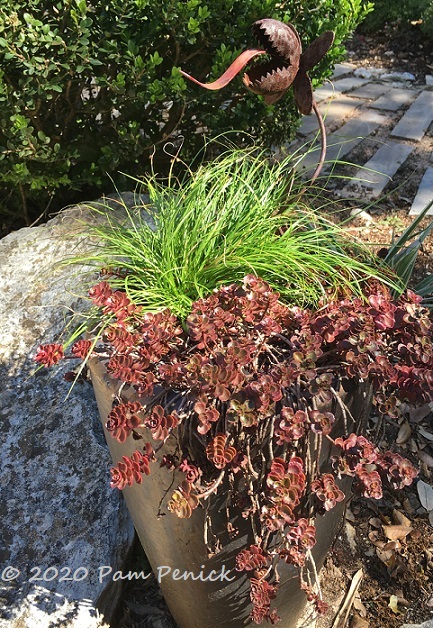 'Dragon's Blood' sedum has blushed a deeper chocolatey red with the cooler temps. A bright-green sedge that jumped into the pot on its own provides a good contrast.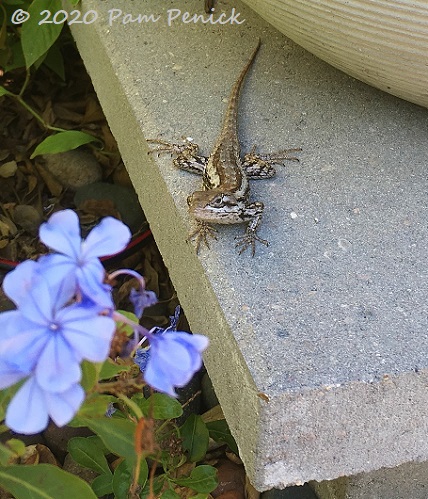 I keep seeing Texas spiny lizards sunning themselves on the new fountain pedestal, sometimes two that share the space. This one gave me a bright-eyed look last evening.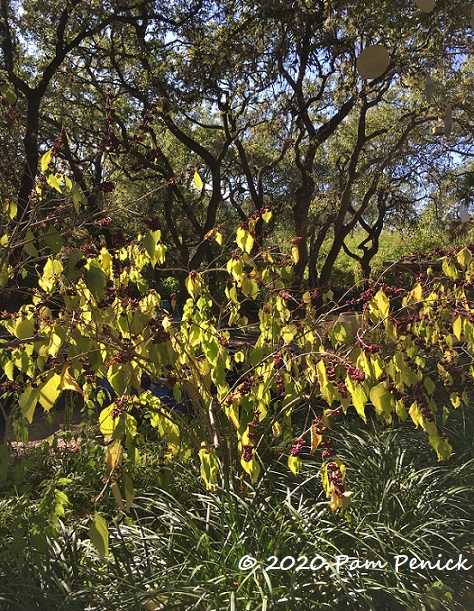 At Barton Springs Nursery a few days ago, I was transfixed by this shimmering, golden American beautyberry (Callicarpa americana), magenta berries clustered along its branches. What a beauty!
I welcome your comments; please scroll to the end of this post to leave one. If you're reading this in a subscription email, click here to visit
…
Read More