October 16, 2020
How can it have been 9 years since I first visited Michael McDowell's front-yard prairie garden? Michael's garden lives large in my memory, alight with morning sunlight and festive fall color (click for my 2011 tour), and it inspires daily via his blog Plano Prairie Garden and his Instagram.
For my birthday a couple weekends ago, I treated myself to a covid-careful Dallas/Fort Worth garden-visiting trip. Michael's garden in Plano, a suburb of Dallas, was one I was keen to revisit. Would it hold up to my memories?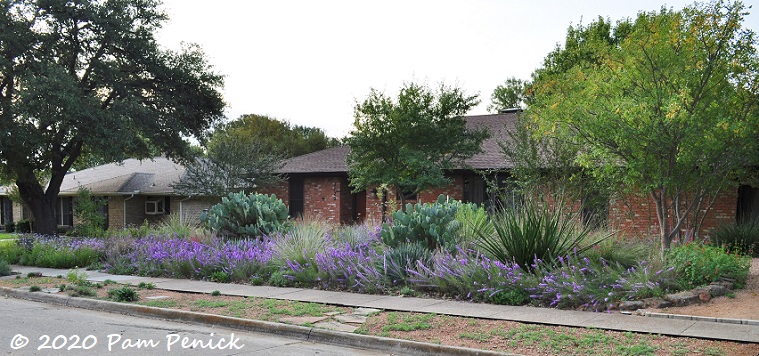 Of course it did! I mean, just look at it. Amid a sea of mown lawns, Michael's native-plant front garden beckons like an oasis in the desert. It must also look that way to pollinators, birds, and other small creatures looking for a refueling stopover or place to take shelter. The seedlings coming up in the hellstrip, by the way, are native bluebonnets, which will put on a show next April.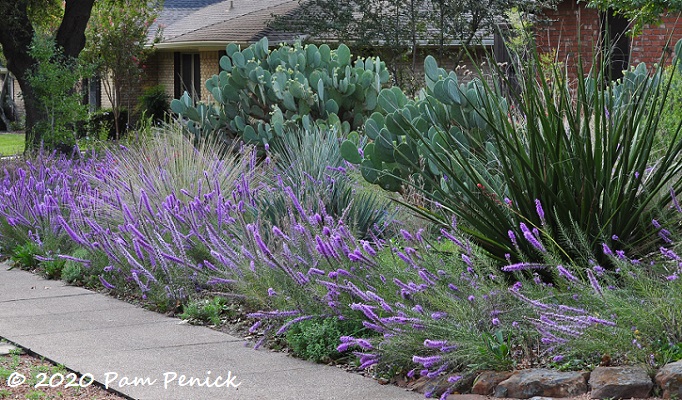 I've already written in detail about Michael's garden in my earlier post, so this one will be mostly eye candy. I caught the fall-blooming gayfeather (Liatris) in full flower, to my delight. Michael
…
Read More