October 12, 2020
It was the colorful, modern Fermob furniture that first lured me into Redenta's Garden, a beloved Dallas nursery "for the modern gardener." (Click for my tour.) So when I visited the home garden of owner Ruth Kinler, I was happily unsurprised to see more of that fabulous outdoor furniture adorning her own patios and lawn.
Ruth kindly invited me over to her Arlington garden following my tour of the Redenta's Landscape Design test garden in nearby Fort Worth. (I'll soon share a post about owners Michael and Lorie Kinler's home garden.) Ruth and her husband, Dick, have a ranch home overlooking a small lake, and their back garden is designed to take advantage of the waterside view. The lake was being dredged for maintenance while we were there, so I didn't take photos, but we can imagine.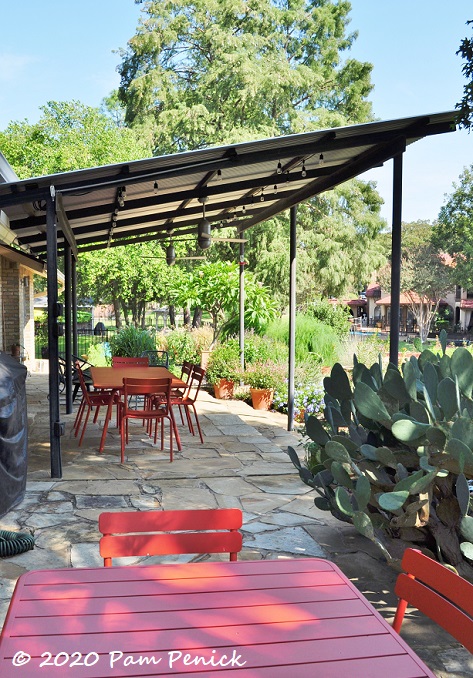 Ruth and Dick naturally turned to Redenta's Design, the design/build studio operated by their son, Michael, and daughter-in-law, Lorie. They terraced the backyard lawn to create garden beds and built a steel-framed patio roof with string lights and ceiling fans, perfect for sitting and enjoying the lake view.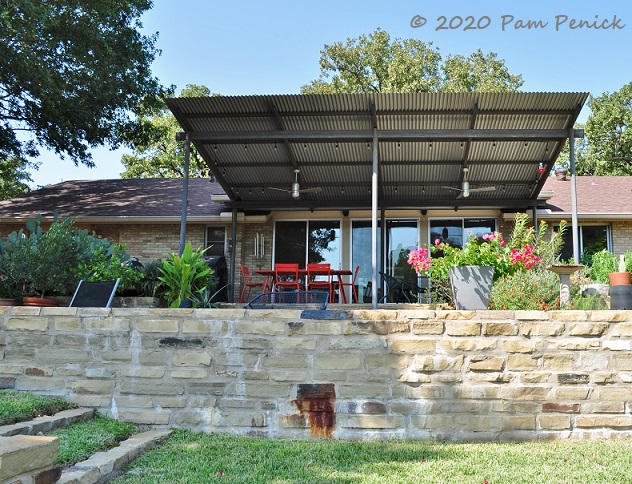 The patio's roof slants up, butterfly-style, so as
…
Read More