October 07, 2020
With beautiful fall weather on tap and the first of the Mexico-bound monarch butterflies reaching North Texas, last weekend seemed like the perfect time for a trip to Dallas-Fort Worth. So I reached out to a few gardeners there and mapped out a 2-day itinerary, and my husband and I hopped in the car and headed north.
Our first stop was the Fort Worth studio of Redenta's Landscape Design, operated by Lorie and Michael Kinler. Lorie and Michael met while studying landscape architecture, and Michael's mother, Ruth Kinler, owns the wonderful Dallas nursery Redenta's Garden. The love of gardens and modern design is clearly a family affair.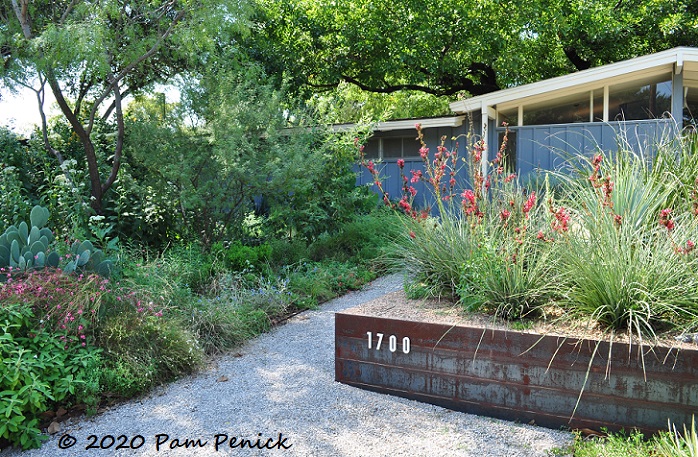 The Kinlers' contemporary, plant-rich aesthetic informs the design of their office garden from the moment you arrive, with a rusty steel wall displaying the street number and elevating a raised bed of xeric plants.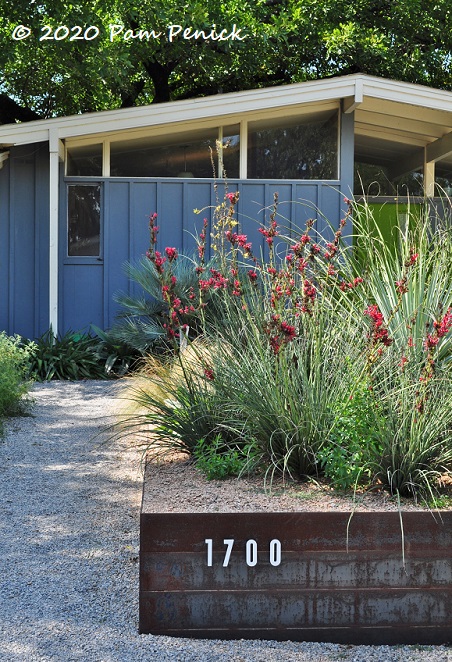 The office is located in a mid-century modern house located right next door to Lorie and Michael's own home. Painted a stormy blue, the house makes a fine backdrop for the plants, like this cluster of 'Brakelights' hesperaloe. For so long I've wished we could grow kangaroo paws (Anigozanthos) here without them
…
Read More