October 01, 2020
I passed through Brenham on the way home from Houston two weekends ago. Naturally, I stopped at The Antique Rose Emporium nursery, ostensibly to search for another 'Icecap' rose to replace one that croaked after the summer, but really to check out the gardens. They were in fine fall color, which around these parts doesn't mean orange and yellow tree foliage but hot and cool perennial flowers. It's our second spring!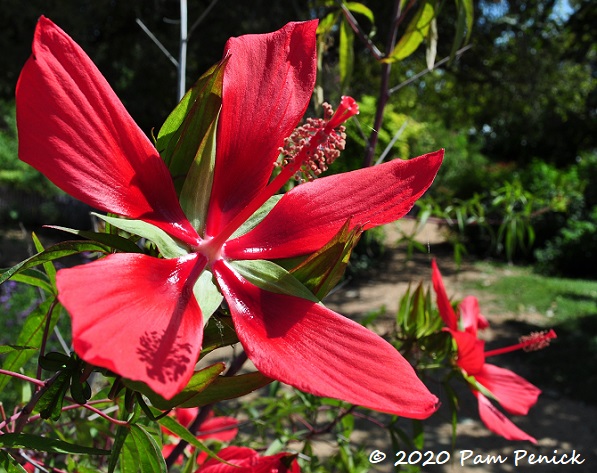 Blazing saddles! 'Texas Star' hibiscus puts on a fiery show in late September.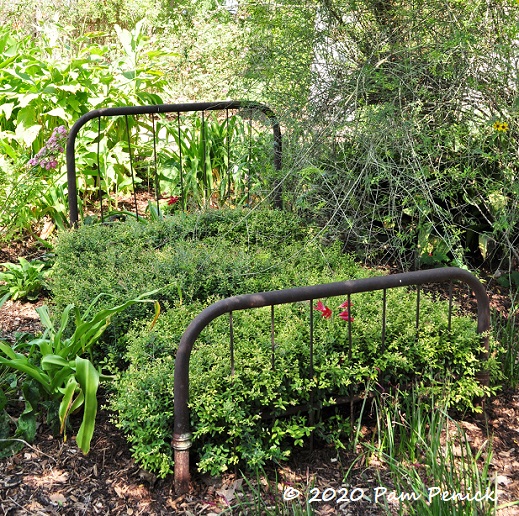 Feeling nappish? Check out this garden "bed," pillowy with dwarf yaupon hollies, and with a few red oxblood lilies poking up.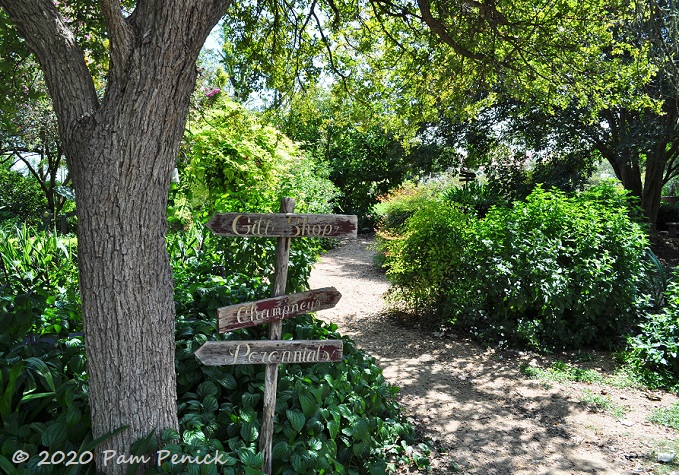 Which way to go?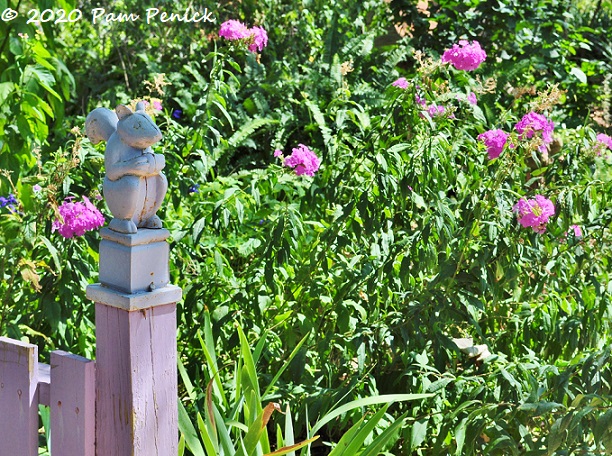 A lavender squirrel finial atop a purple fence complements pink phlox.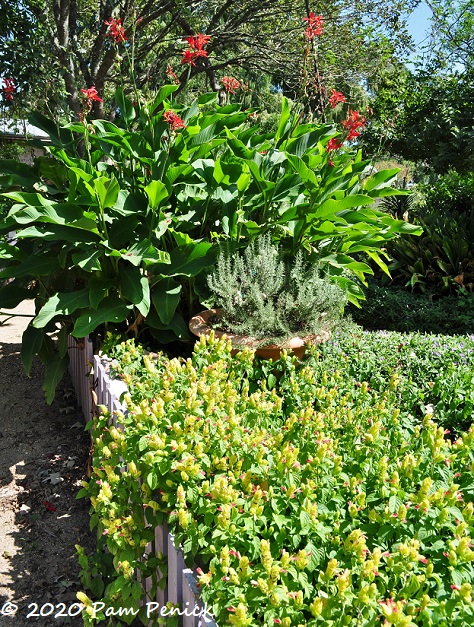 Yellow shrimp plant crowds along the fence. A tall red canna screens the view ahead.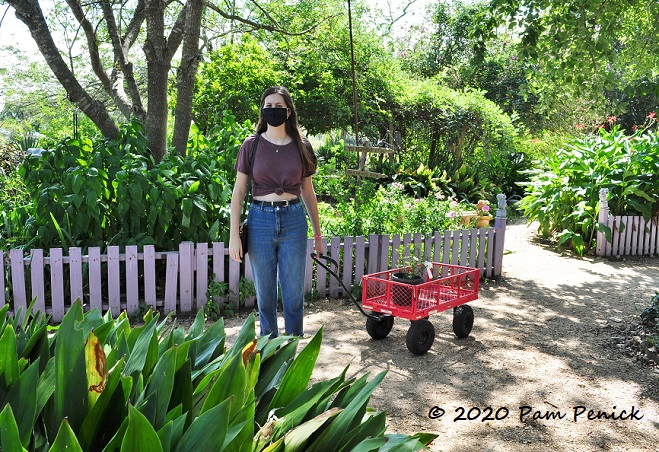 And look — I found my rose! My daughter helpfully pulled it around for me. Under her breath she kept muttering, "Mom. I've got tons of homework." Ah yes, just one more minute.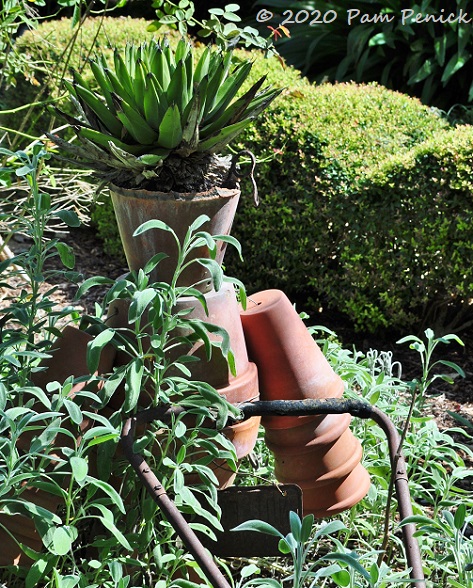 Gotta stop and say hi to the potted gardener with an agave hairdo.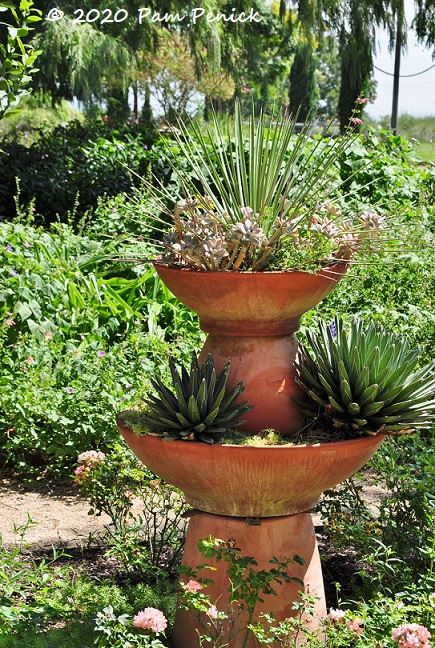 And admire this collection of terracotta pots turned into a tiered agave-succulent display.
I'm filing this
…
Read More