October 27, 2020
I was happy to have the opportunity to see the garden of Peter Schaar in Dallas in early October. I know Peter as a palm and agave lover, a rose enthusiast (note the Texas Rose Rustler t-shirt), and an avid cook with a taste for growing herbs and other edibles. He's also a longtime commenter at Digging (since 2011) who often shares interesting snippets about his travels with his late wife, Julie, and personal anecdotes about Texas's gardening trailblazers like John Fairey and Pam Puryear.
Peter is reticent about his own work as a garden designer (a second career after 30 years as an applied mathematician) and educational speaker, as I learned when I read a 2006 D Magazine article about him called "The Mathematician's Garden." In short, Peter has gardening chops and a wealth of knowledge about gardening in North Texas, which he generously shares with others.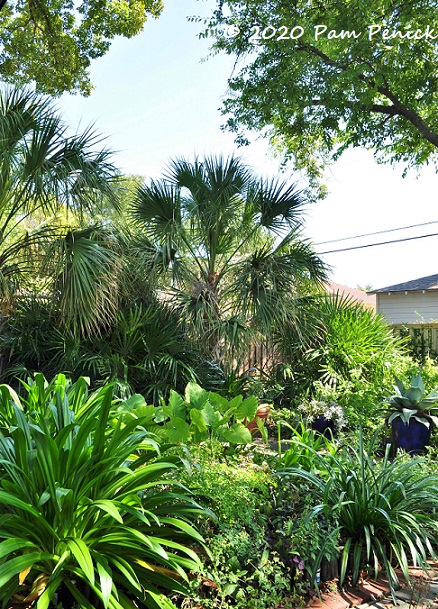 Peter's garden, located in Dallas's Lakewood neighborhood, is packed with fringe-fingered palms, strappy crinums, arrowhead-leaf alocasia, and spiky agaves and sotols. Edible herbs, chiles, and even leafy vegetables are stuffed in as well.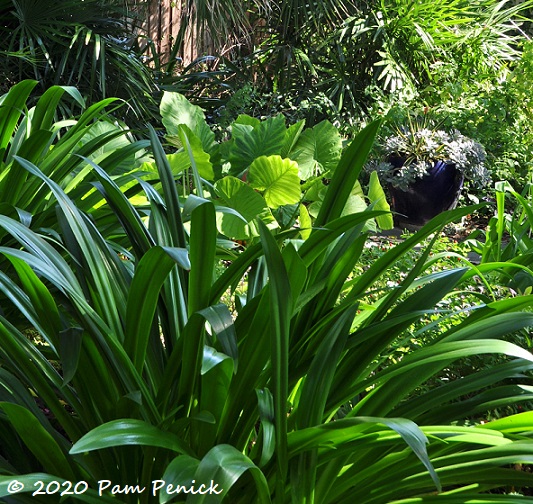 Cobalt pots elevating succulents and agaves run a blue color scheme through the garden.
…
Read More