September 24, 2020
Austin, Dallas, Fort Worth, and San Antonio all have botanical gardens, but until now, the biggest and most international city in Texas did not. Last weekend Houston finally got its due with the long-anticipated opening of Houston Botanic Garden. I road-tripped with my daughter three hours east to Houston to check it out.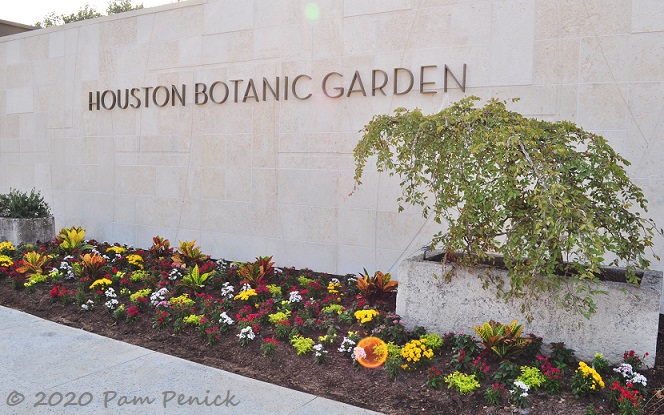 The garden occupies a former golf course in southeast Houston near Hobby Airport, embraced by Sims Bayou, one of the slow-moving channels that meander through flat, flood-prone Houston. The 132-acre garden's 30-year master plan, according to Inhabitat, includes "conserving water, promoting biodiversity and providing habitat for butterflies, birds and other wildlife. Garden designers integrated the plans into the surrounding Sims Bayou, allowing for the flooding and intense weather events so prevalent in Houston."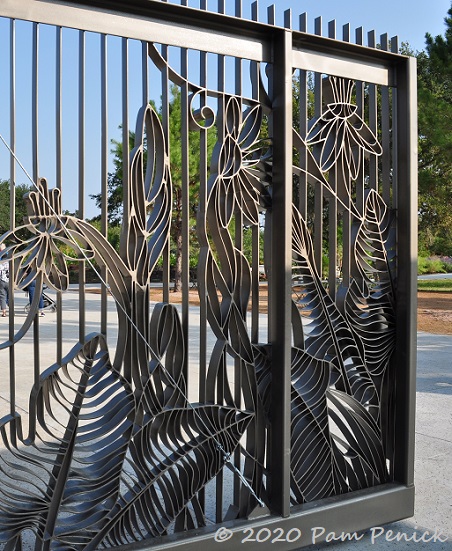 We arrived right at opening on Saturday, entering through floral-themed gates.
Pine Grove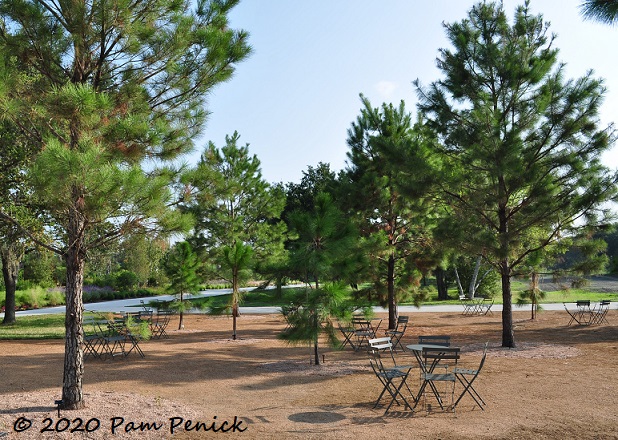 And hey, we're not in Austin anymore, as evidenced by the pine trees of Pine Grove, one of many seating areas throughout the gardens. Some of the trees are already fairly large, but as they grow this space will eventually offer a shady, forest-like hangout right at the entrance. I like that it's
…
Read More