September 08, 2020
It's oxblood lily time, baby! That excitement you hear is my delight over the early and unexpected end to break from Texas's interminable summer. Late last week, two inches of rain and a welcome drop in temperatures made it feel like early October rather than early September. As soon as the rain ended, up popped the crimson trumpets of oxblood lily (Rhodophiala bifida).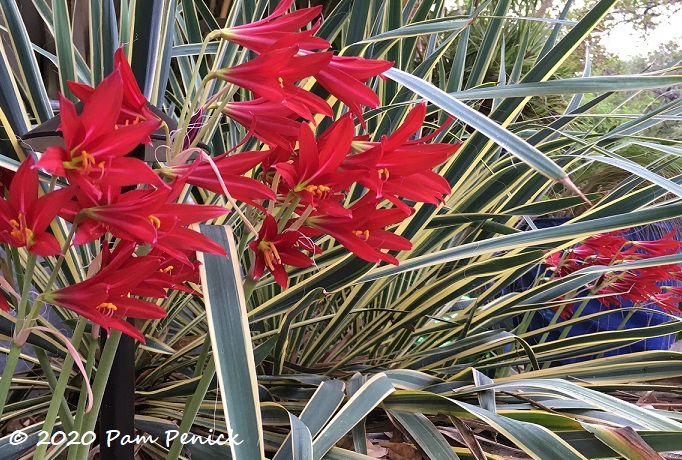 I believe this is the usual time of year for oxbloods to put on a show throughout Austin, but looking back through my blog posts from last year, I found nothing — not until early October. Of course September 2019 was dreadfully hot and dry. This September is more to their liking, and mine!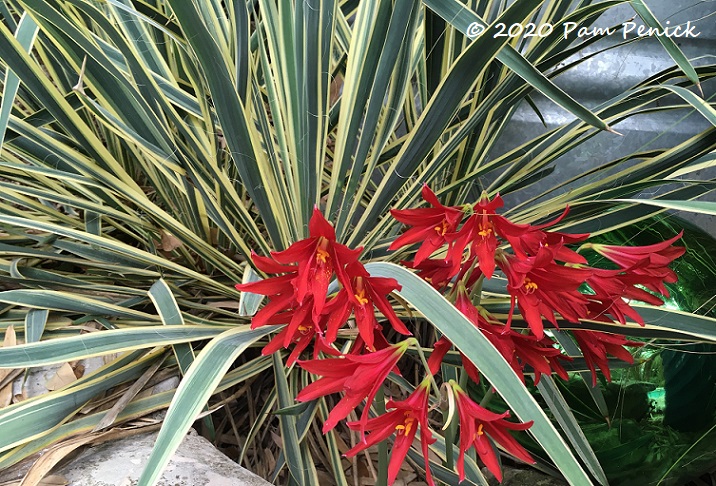 I'll have more oxblood lilies to show you in my upcoming post about Tom Ellison's garden, so stayed tuned.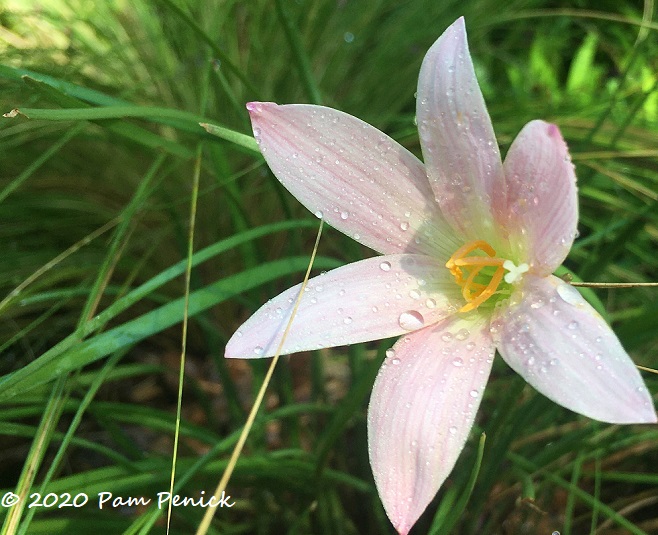 Candy-pink rain lilies also popped up right after the rain.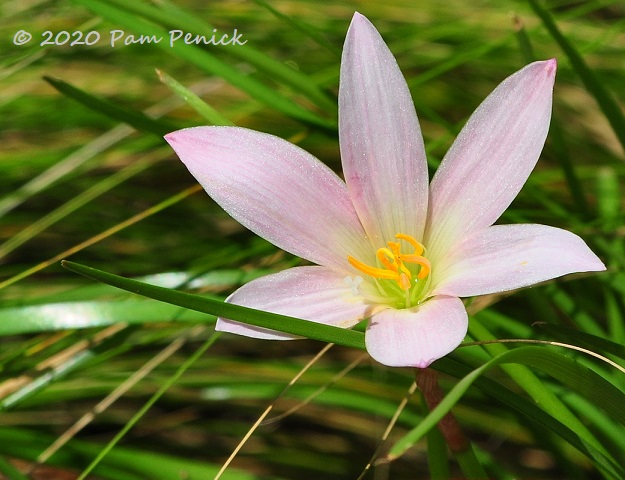 So sweet!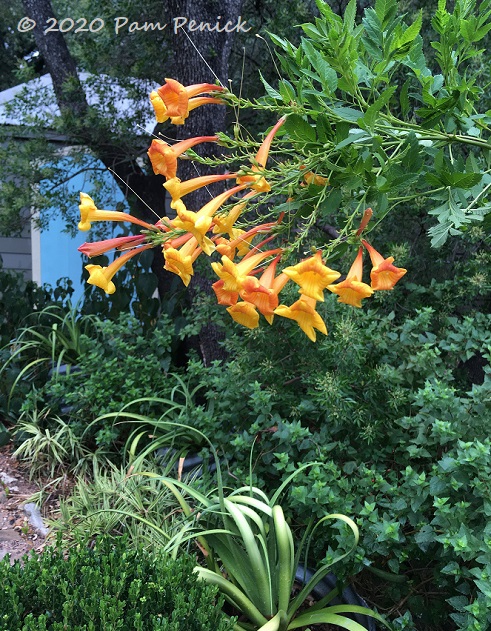 Well, why stop with just the bulbs? Let's go on a walkabout again to see what else is happening. Tecoma 'Orange Jubilee' has been flowering
…
Read More