September 03, 2020
I hesitate to say this, since some of you mourned my stock-tank pond more than I did, but I've taken down the succulent wall made of cinderblocks.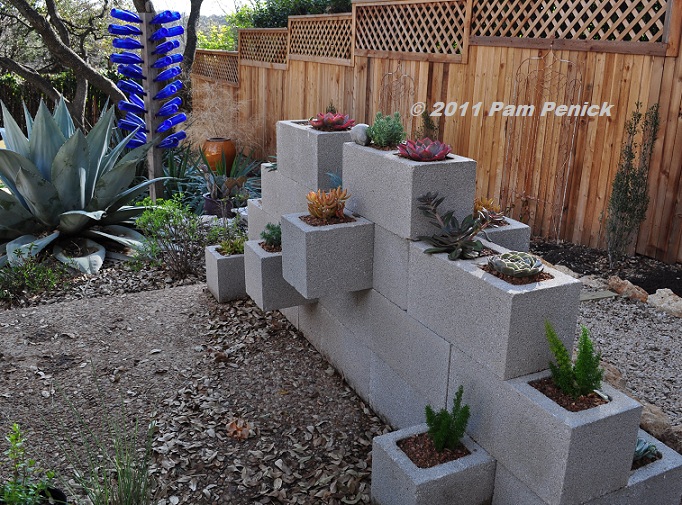 Here's how it looked in March 2011 — almost 10 years ago! — freshly stacked and planted. It visually enclosed one side of our upper patio and was interesting to look at from both the patio and the pathway on the other side. (Click here for my how-to on building it.)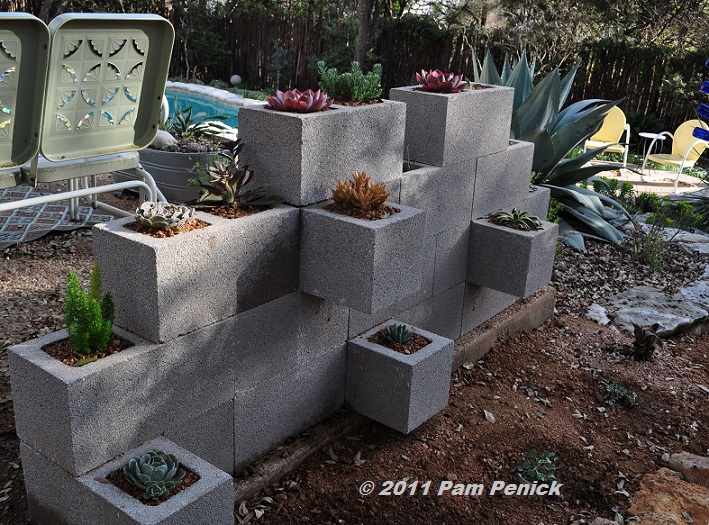 At the time, the patio was furnished with small-scale furniture from my previous garden, and the succulent wall helped fill the empty space. Plus it was a playful, surprising feature. Nearly every visitor commented on it.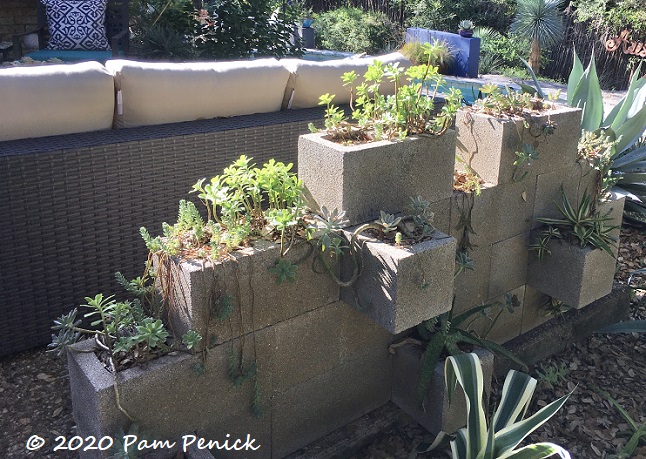 Over time it proved easier to plant more of the winter survivors — ghost plant, Palmer's sedum, 'Quadricolor' agave — than to replant with tender succulents each spring. Or I just got lazier. At any rate, I looked at it anew this year and realized it wasn't sparking joy anymore. Plus I'd bought a big, comfy outdoor sofa, which visually crowded out the succulent wall.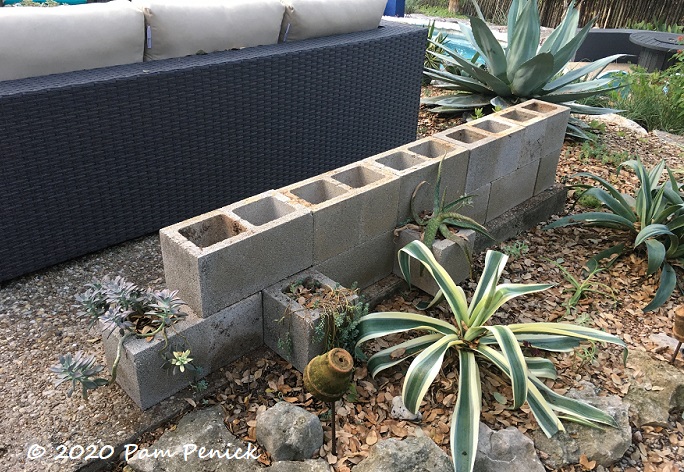 So last week I pulled down the top two levels of cinderblocks, intending to
…
Read More