July 29, 2020
The summer doldrums, I call it. When it feels like a sauna outside, and it won't rain, and yet the plants and especially the weeds grow like Jack's magical beanstalk until the garden feels suffocated by vegetation. That's where I was a couple weeks ago, with tree limbs drooping over paths, shrubs outgrowing their space, and early-summer flowers looking spent — and with me hunkered down in the A/C, looking out the windows and wanting to whack it all back.
So that's what I did. I sprayed myself with Off! and sunscreen, put on a brimmed hat, got out my electric trimmers, and just went at everything: Mexican buckeye, bamboo muhly, pale pavonia, autumn sage, Mexican honeysuckle, 'Peter's Purple' bee balm, tall verbena. Whack, whack! Even the spring-revamped Circle Garden, pictured above, got a major cut-back.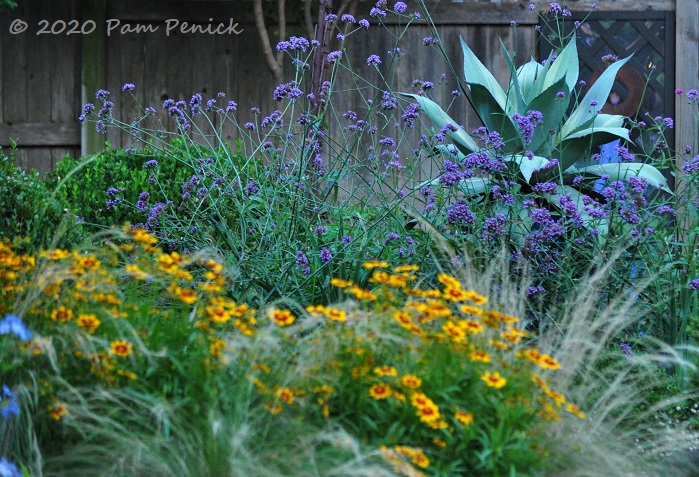 Looking back, oh how I'd loved the colorful blowsiness of the Circle Garden in spring and early summer! And how I hated it by midsummer, when the Verbena bonariensis had faded, its lanky stems collapsed across the path, and 'Fireworks' gomphrena towering spindly-legged over the potted agave.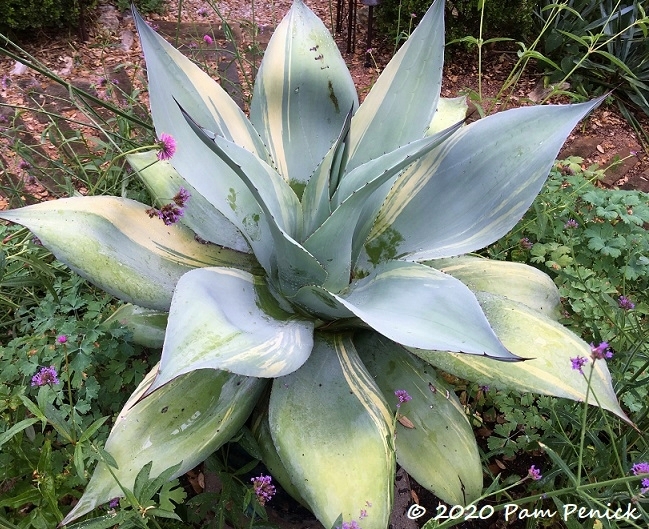 Speaking of which, I don't think I've
…
Read More