June 22, 2020
Aw, how fast they grow up! Agaves, that is. And then they start nipping at your shins every time you walk past.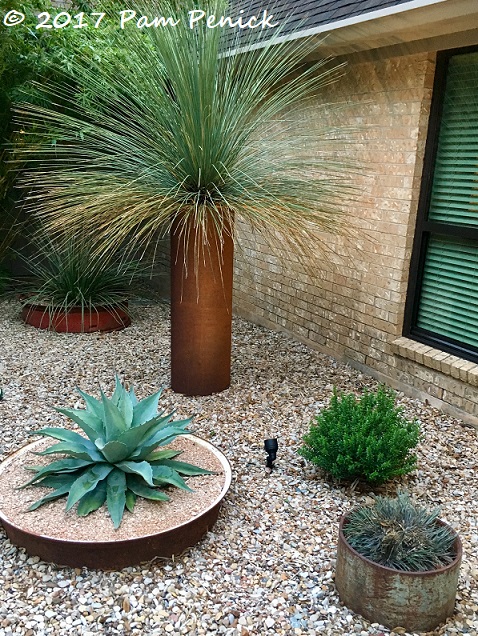 …was only this big 3 years ago — the perfect size for this spot, but still with room to grow.
Recently we added to our front landscape lighting, and the technician asked me, as he delicately adjusted the light next to Vanzie, doging its terminal spikes, "How big are you going to let this get?" I raised an eyebrow and replied, "You don't really let an agave do anything." We both laughed, but it got me thinking.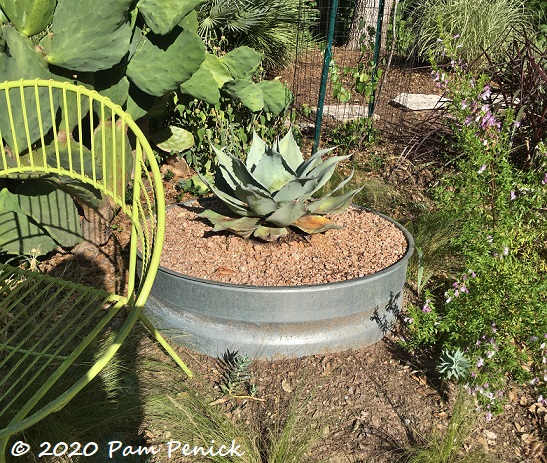 What it got me thinking was that I needed a bigger agave over here in this container (a galvanized fire ring from Tractor Supply) in the island bed. I planted this little whale's tongue last year to fill a gap where a trio of 'Color Guard' yuccas once grew. The yuccas had declined and I took them out, leaving a focal-point hole. An elevated agave seemed just the ticket. But then it looked so small! It bugged me.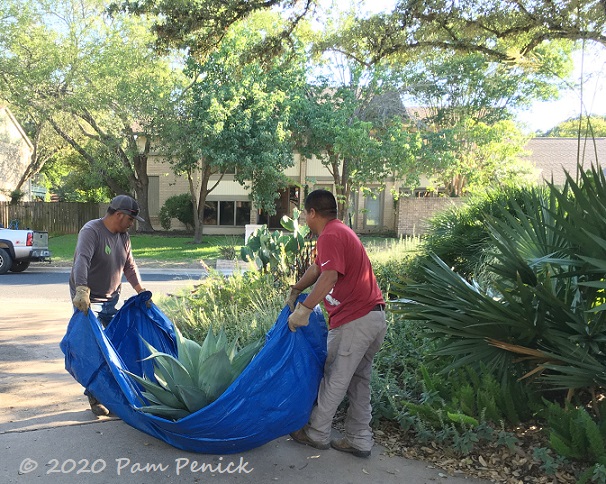 So last weekend I pulled a switcheroo. I dug up the little agave and set it aside and hired a
…
Read More