May 21, 2020
A wildflower meadow studded with Yucca rostrata in bloom — yes, please! Let's continue with last week's visit to San Antonio Botanic Garden and this path into the cactus and succulent garden.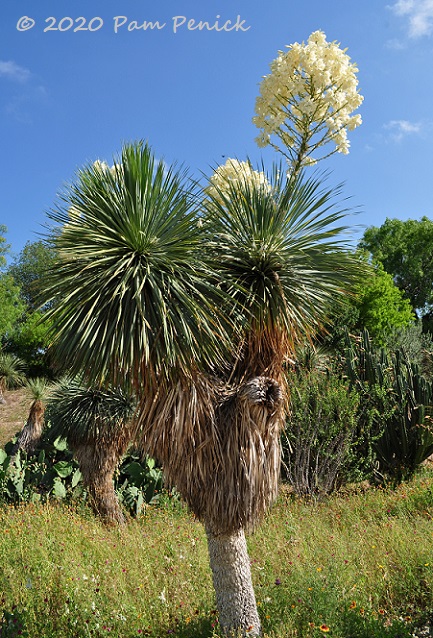 More flowering yuccas!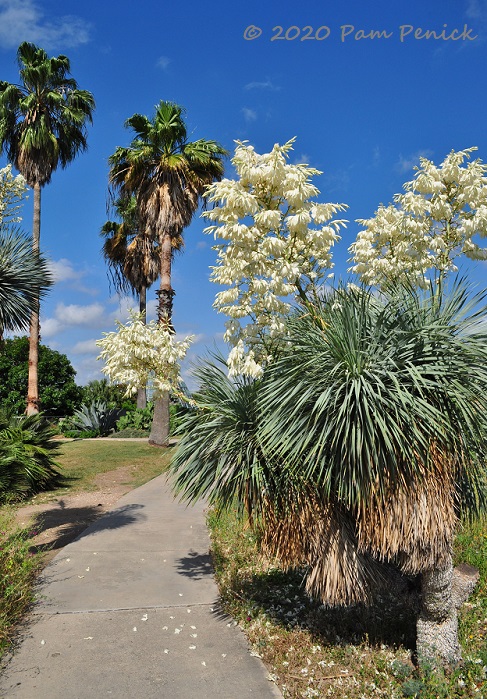 And more, with shiny-leaved palm trees and a blue, blue sky.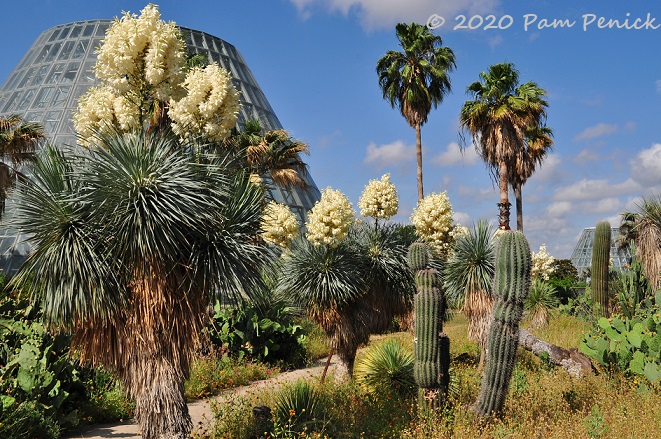 And a space-age-looking glasshouse and columnar cacti.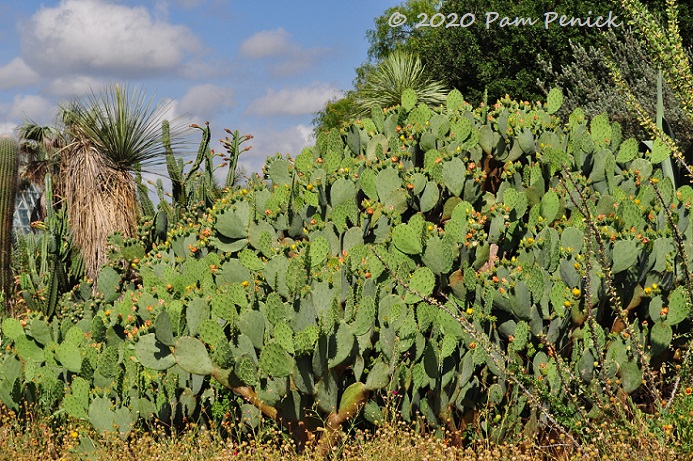 Check out this inclined ramp of prickly pear, beringed with orange flower buds — love!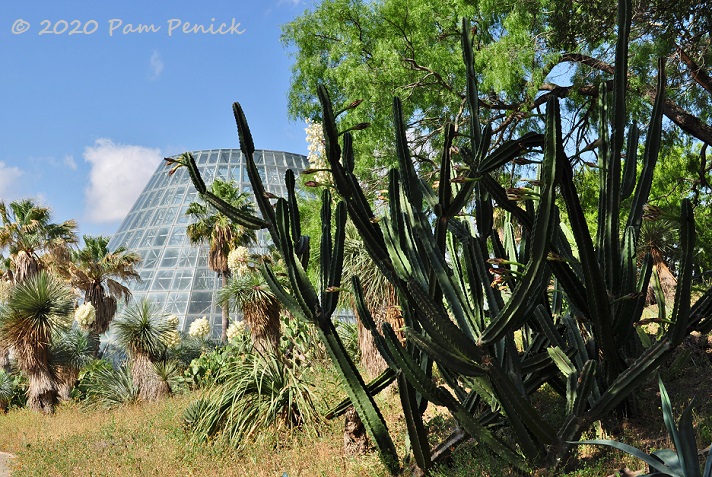 I don't know what kind of cactus this is, but I like its shadowy, segmented form against the bright background of glasshouse, palms, and yuccas.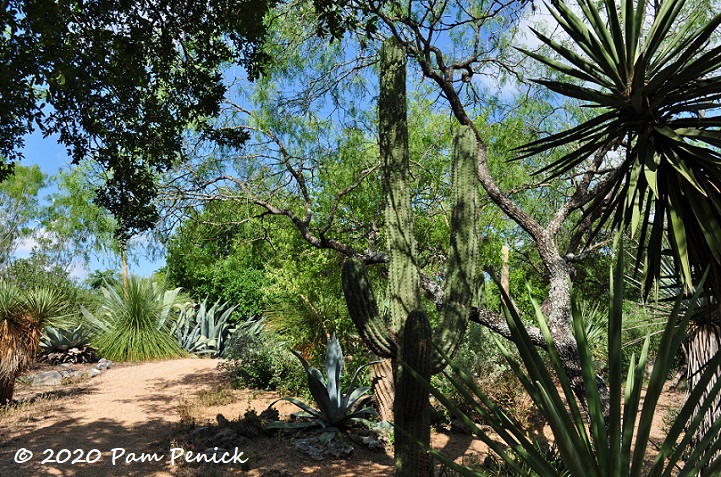 Even cacti appreciate filtered shade in a Texas summer.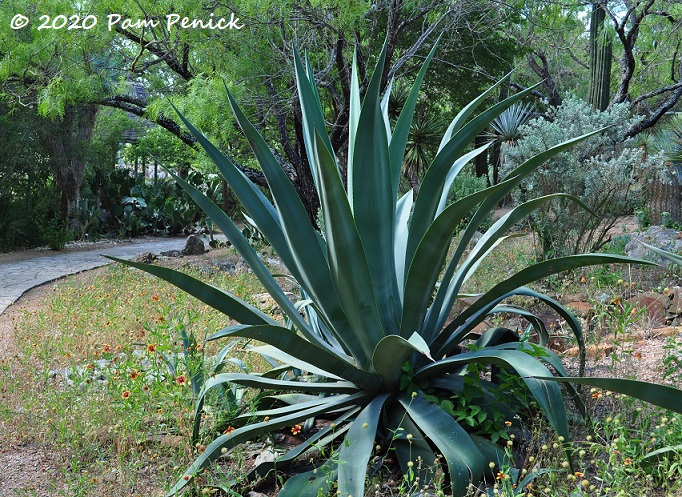 Agave in a fading verge of wildflowers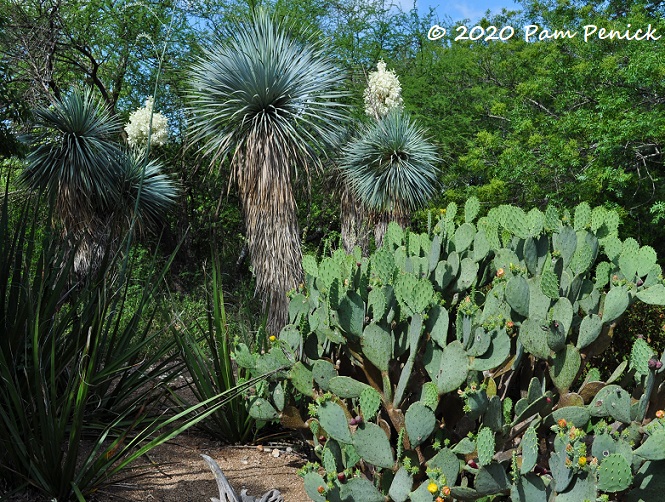 Yucca rostrata in bloom with prickly pear and giant hesperaloe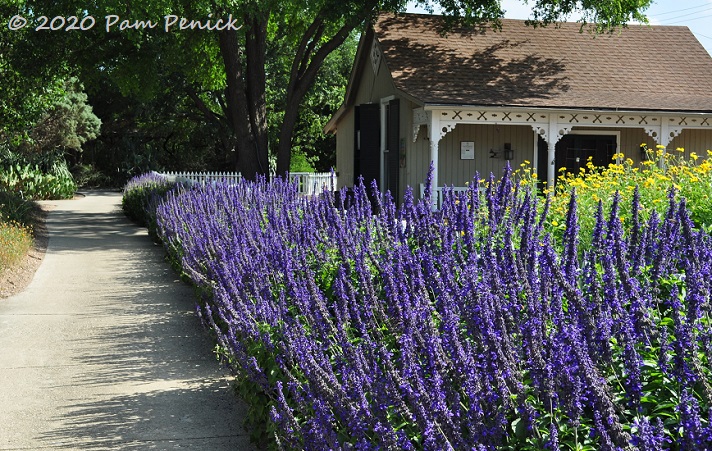 Bees were thrumming in this violet salvia border.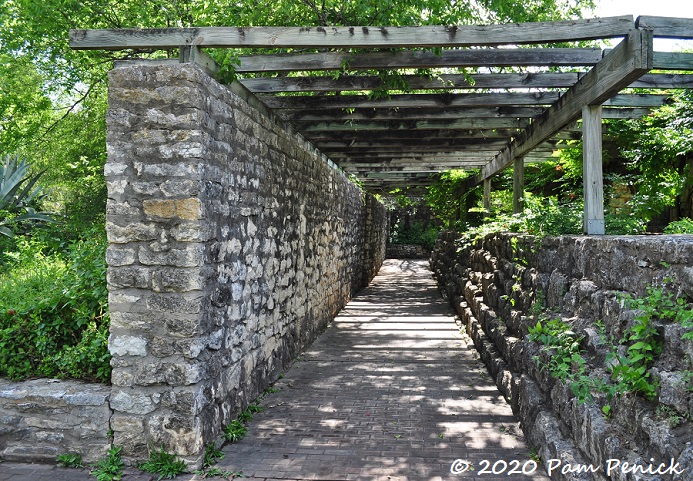 An arbor-shaded path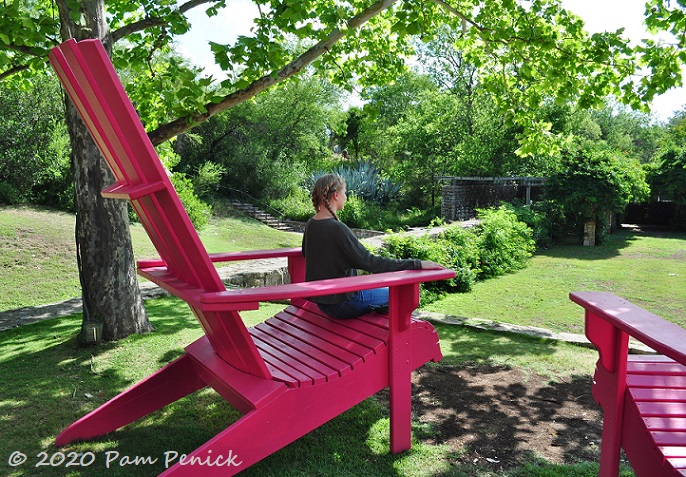 Overlooking a grassy amphitheater, we discovered gigantic, cherry-red Adirondacks. Naturally we had to try them out.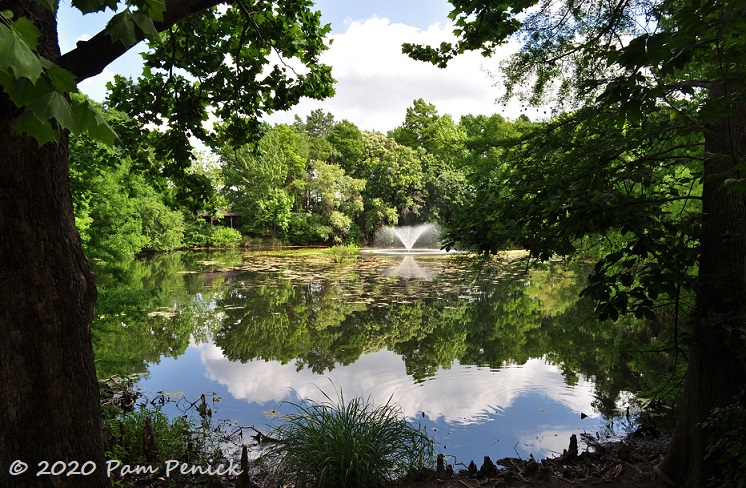 Along the Texas Native Trail at the rear of the garden, we took the middle path around a large pond ringed by bald cypresses and sycamores.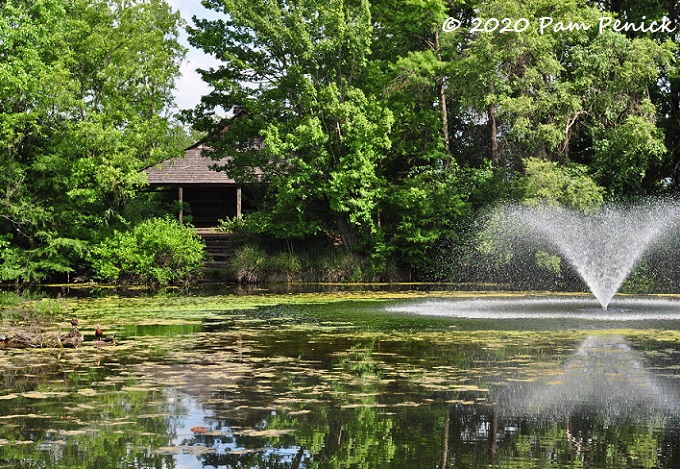 A spraying fountain disturbed the illusion of naturalness.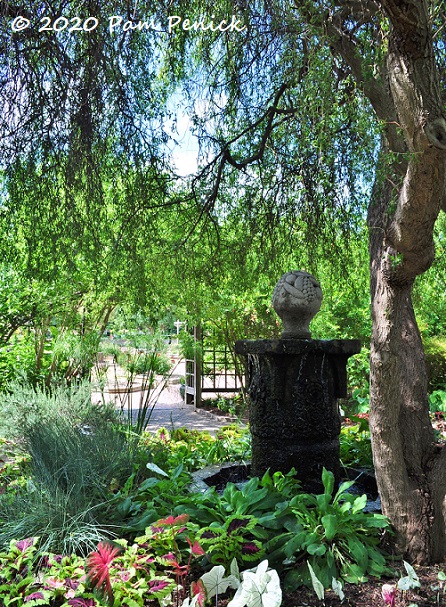 Heading back to the main gardens, we stopped to enjoy the dappled shade of a willow overhanging
…
Read More