March 22, 2020
Two weeks ago the ephemeral pink flowers of Mexican buckeye (Ungnadia speciosa) began blushing on bare branches.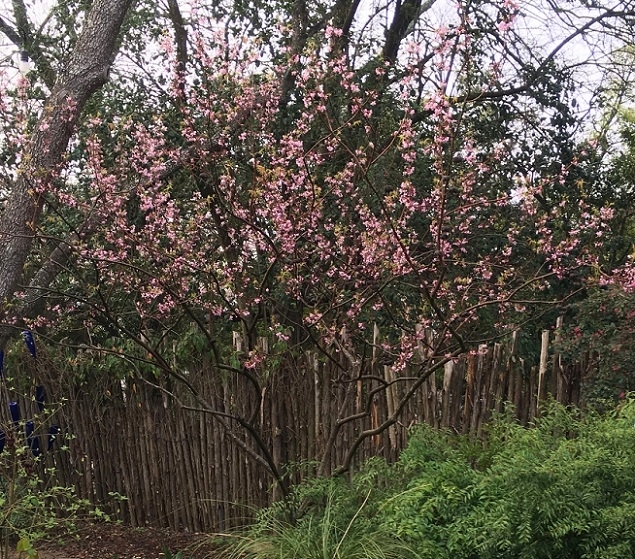 Not quite bare! Impatient olive-green leaves were already unfurling alongside the flowers. And then, as quickly as it began, the buckeye's spring show ended.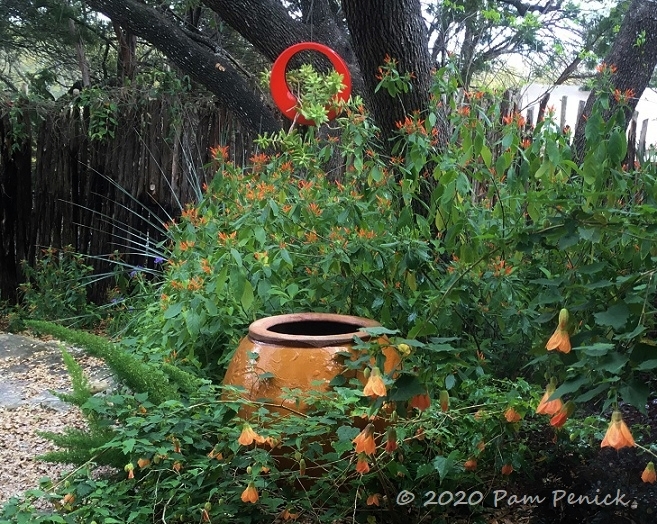 But other flowers, bolder and longer lasting, were ready to take over. Right now I'm orange crushing on the bell-like blossoms of 'Bartley Schwarz' abutilon and tubular flowers of Mexican honeysuckle (Justicia spicigera).
What's popping in your spring garden?
Cancellations: Due to coronavirus, several events that I've been promoting in Digging Deeper have been cancelled or postponed:
I welcome your comments; please scroll to the end of this post to leave one. If you're reading this in a subscription email, click here to visit Digging and find the comment box at the end of each post.
_______________________
Digging Deeper: News and Upcoming Events
Join the mailing list for Garden Spark! Hungry to learn about garden design from the …
Read More