March 13, 2020
Who poured out a gallon of grape Kool-Aid around here? Central Texans recognize that sweet grape scent as the smell of springtime. It came a few weeks early this year, as the Texas mountain laurels (Sophora secundiflora) took advantage of a mild winter to explode into wisteria-like bloom in late February.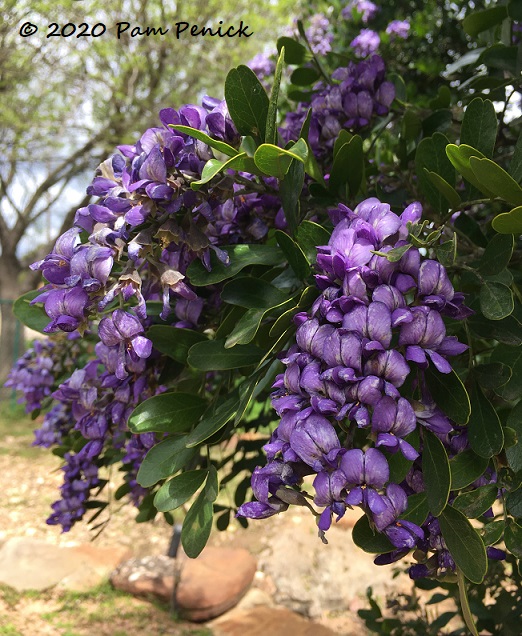 Plenty are still in bloom, like this beauty at Hill Country Water Gardens & Nursery, although those in full sun are past peak and fading fast. In my own shady garden, the blossoms, while fewer, are just beginning.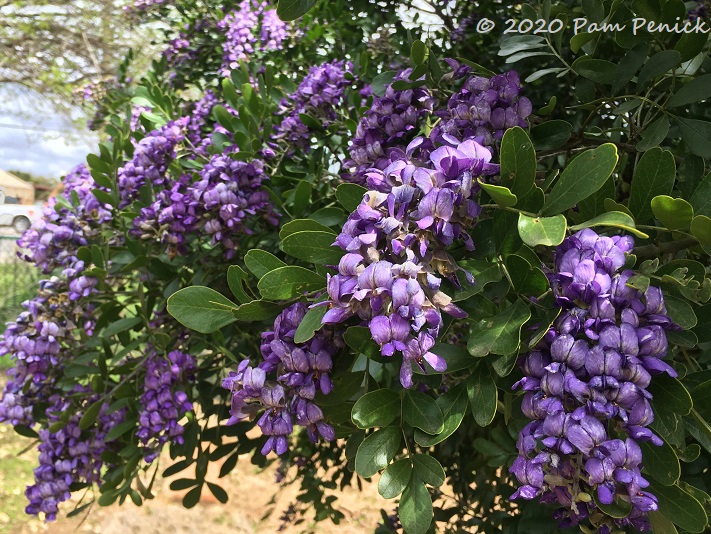 I can't pass one of these native Texas trees in bloom without leaning in for a deep sniff. Ahh, the smell of spring!
I welcome your comments; please scroll to the end of this post to leave one. If you're reading this in a subscription email, click here to visit Digging and find the comment box at the end of each post.
_______________________
Digging Deeper: News and Upcoming Events
I'm giving a keynote talk at the Texas Master Gardener Conference in Waco, Texas, on May 13 from 10:45 a.m. to 12 noon: "Sod Busting: 8 Great Ideas for Your Yard After Digging Up the Lawn."
…
Read More