April 01, 2020
One pleasure of travel is the opportunity to marvel over monuments built by earlier civilizations: Stonehenge, Roman arenas and bridges, castles — and, most recently for us, Mesoamerican pyramids at Teotihuacán, about an hour's drive northeast of Mexico City. We hired an Uber driver to take us there and back and spent about 5 hours climbing, exploring the ancient city's ruins, seeing the site museum, and admiring a small native-plant garden.
Who built the stepped pyramids and surrounding dwellings of Teotihuacán? No one knows for sure. Archaeologists believe construction began around 100 B.C., and the city thrived through 650 A.D., ultimately swelling to a population of 100,000. But it was a ghost town by the time the Aztecs arrived circa 1200 A.D. — 1,000 years after Teotihuacán was built — and the Aztecs would have marveled over its ancient pyramids just as we do today.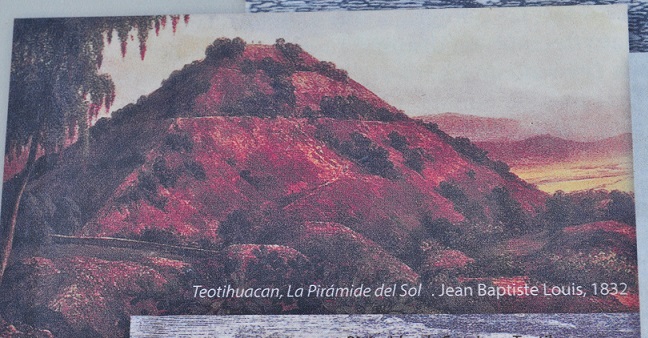 By 1832 the Pyramid of the Sun — the largest pyramid at Teotihuacán, pictured at top — would have been overgrown with vegetation, as shown in this reproduction artwork by Jean Baptiste Louis.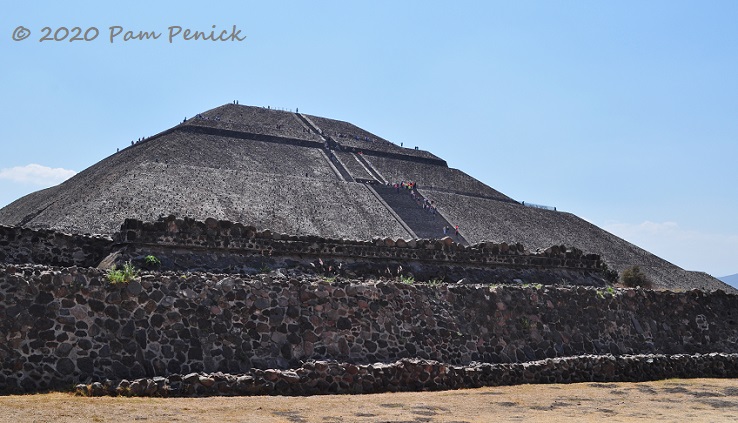 Reconstruction restored the pyramids and continues to this day. Many areas at Teotihuacán are marked off
…
Read More