August 13, 2020
Forgetting about the closure of city parks in Austin due to Covid-19, my daughter and I tried to visit Mayfield Park in west Austin a couple of weeks ago. Finding the gates locked, we decided to make the best of it and drove around tony Tarrytown neighborhood to admire pretty front-yard gardens. We found some cool ones!
Silver Fox
I call this one Silver Fox for its massive, silver-blue whale's tongue agaves (A. ovatifolia) and shimmery groundcover of silver ponyfoot (Dichondra argentea).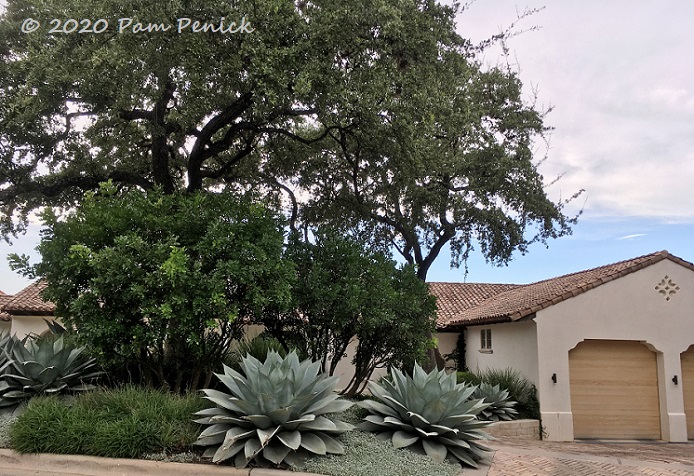 Evergreen Texas mountain laurels screen the house from the road. I bet this scene is stunning in early spring when the trees drip with purple flowers. The grassy groundcover at left looks like bulbine, which can get tired in our hot summers and stop blooming. Same.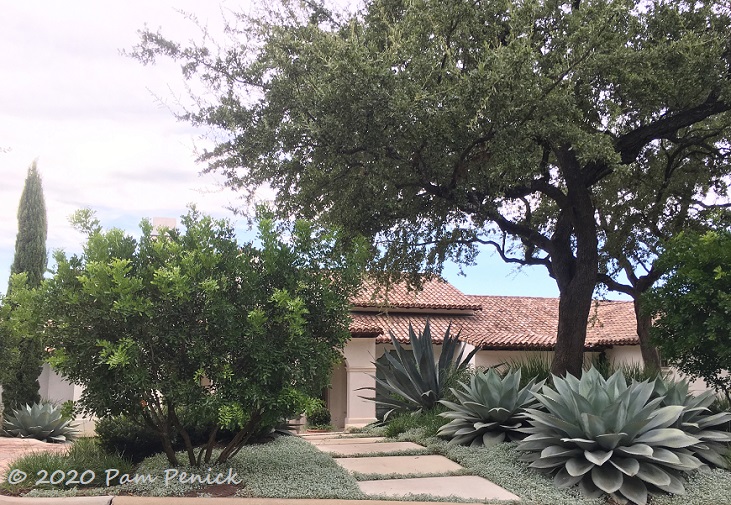 The agaves were planted well back from the path — and I mean well back — and now you see why. These babies get big! That's another kind of agave in back, probably Agave americana. Only a few species are planted in this front garden, but they really make an impact.
Corten Dreams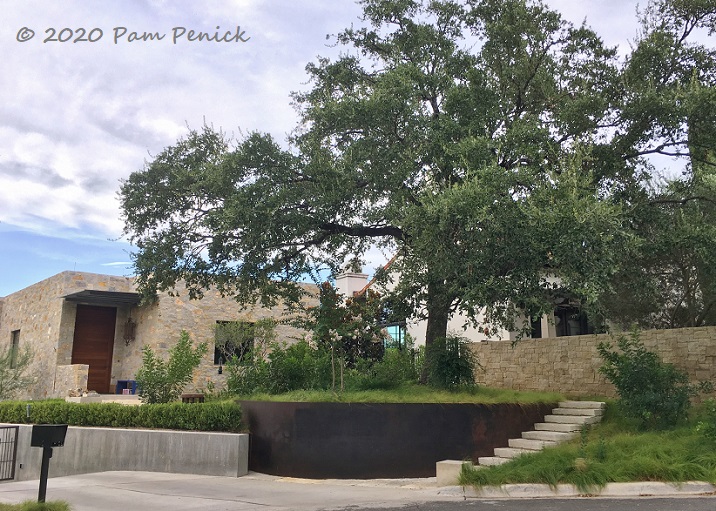 This rectilinear contemporary home is set off by a curved retaining
…
Read More