March 27, 2020
A romantic, violet veil brightens Mexico City each spring, when jacaranda trees unfurl a profusion of purple flowers on bare, sinuous trunks lining parkways, park paths, and residential streets.
Jacaranda trees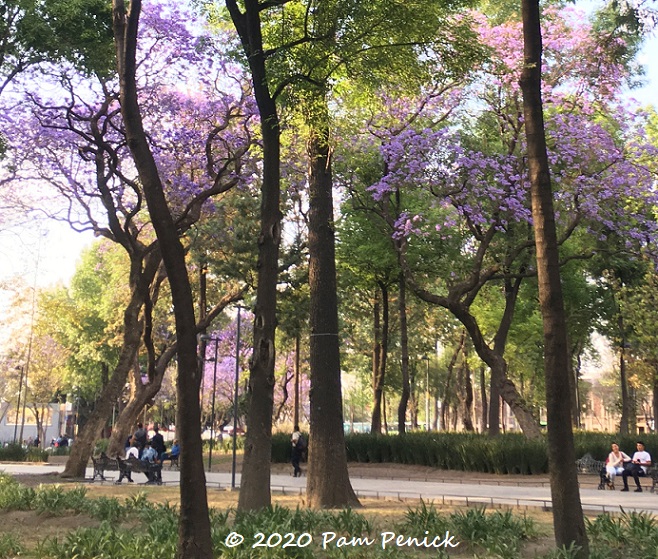 I caught sight of the purple haze from the airplane as we descended over the smoggy city in early March. At ground level, in placid Alameda Central park in Centro Histórico, the historic city center, the view is even better.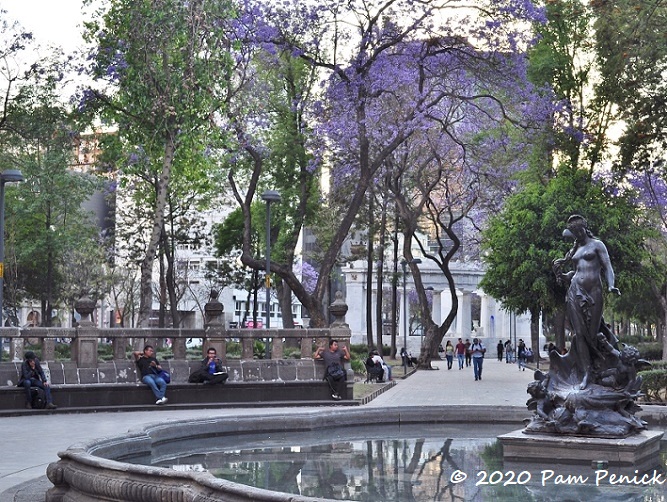 These otherworldly, head-turning trees came from South America. According to online sources, a Japanese immigrant to Mexico (via Brazil) imported the jacaranda in place of cherry trees, which fared poorly in Mexico's dry climate. The jacaranda thrives in Mexico City's mild, dry, high elevation (7,300 feet!).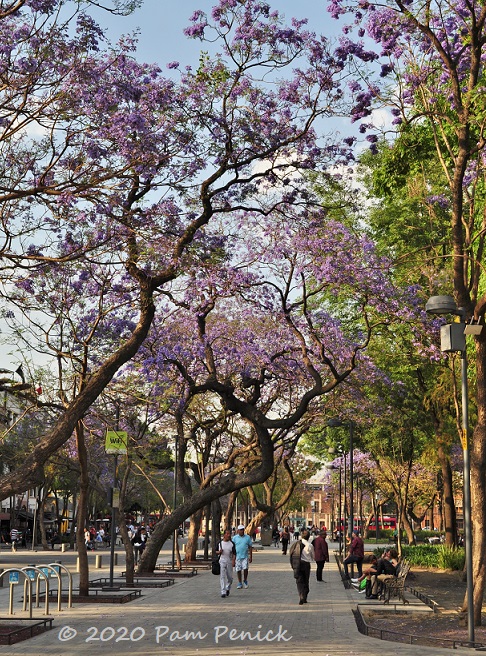 I've seen jacarandas in the U.S. in frost-free (or nearly so) locations like Phoenix and Southern California. But the profusion in Mexico City dazzled me.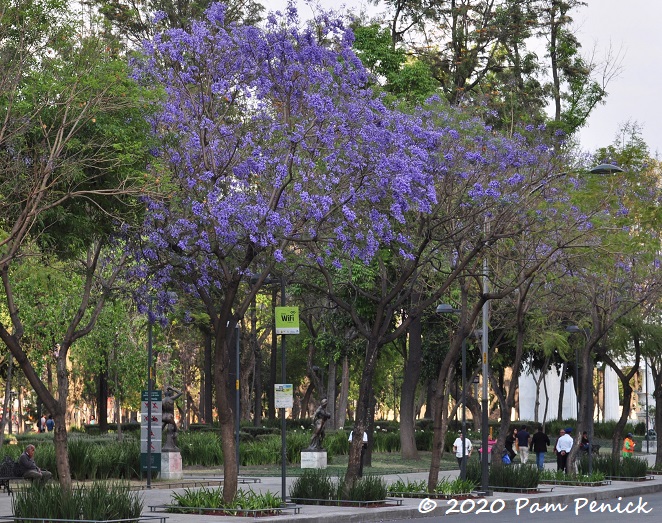 I was forever stopping my family for "one more photo." The airy trees are hard to photograph against a hazy sky, but the purple flowers pop against the greenery of other trees.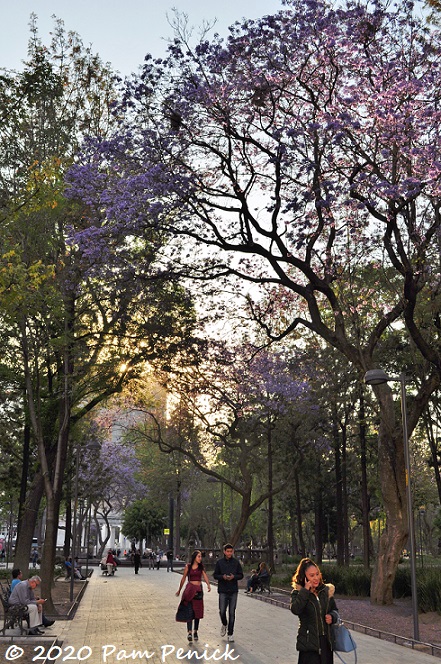 Lilac loveliness everywhere.
Palacio de Bellas Artes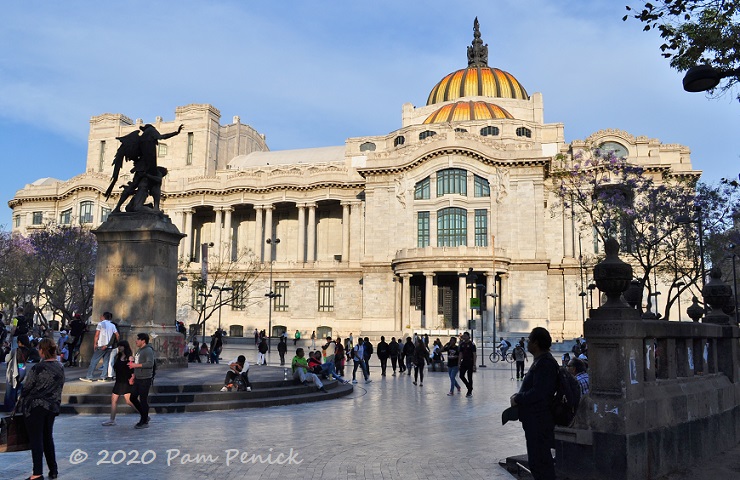 Aside from jacarandas, Centro offers plenty of other attractions, like the amber-domed Palacio de Bellas Artes,
…
Read More